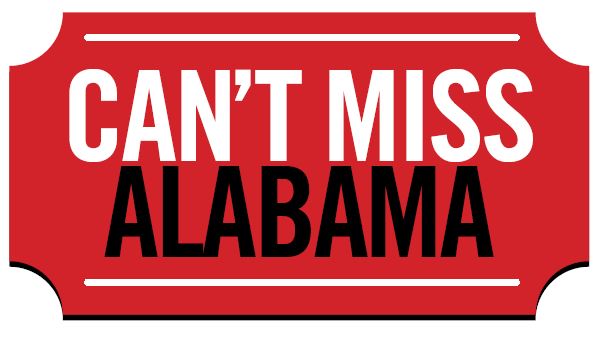 Let Can't Miss Alabama make your weekend plans.
Charlie Wilson in concert with Tyrese and En Vogue
Singer and songwriter Charlie Wilson will perform at the Birmingham-Jefferson Convention Complex Saturday, March 10 at 8 p.m. "Outstanding" and "Yearning for Your Love" are some of Wilson's greatest songs. Performances will include singer and songwriter Tyrese Darnel Gibson and rhythm and blues and pop vocal group En Vogue.
Tyrese is best known for hit songs "Sweet Lady" and "How You Gonna Act Like That."
En Vogue is best known for "Don't Let Go" and "My Lovin."
For ticket information, click here.
Florence Wine Festival
Wine from around the world will be featured at the annual Florence Wine Fest March 9-10. Entertainment includes live music. Food is available from local restaurants. The proceeds will go to Raising the Bar: A Community Fund for UNA. The funds will assist students majoring in creative fields.
Click here for the schedule.
Follow this link for ticket information.
For more details about the Florence Wine Festival, call 256-810-3752 or email [email protected].
Zonta International Food Festival
Dine with Zonta International Food Festival in Dothan for a great cause. The Zonta Club supports Chrysallis Home for Girls, House of Ruth, The Exchange Center for Child Abuse Prevention, Healthy You – Genesis II House and Wiregrass Habitat for Humanity Women Build. It provides local scholarships and supports international projects.
For more information, call 334-714-8595.
Visit the website at www.zontaofdothan.org, email [email protected].
Orange Beach Festival of Art
Experience the Coastal Arts Center at Pleasure Island's 44th annual Orange Beach Festival of Art March 10-11. Festivalgoers will find 100 booths of local and regional fine art, live visual arts demonstrations, culinary vendors, musical performers and a Kids Art Alley. The music lineup includes Roman Street, Three Bean Soup, Strickly Isbell and The All Star Band.
Festival hours are Saturday from 10 a.m. to 5 p.m. and Sunday 10 a.m. to 4 p.m.
Parking is free. Shuttle services are $5. For more information, visit www.orangebeachartsfestival.com.
Follow the event on Facebook at orange-beach-festival-of-art or call 251-981-2787.
The Coastal Arts Center is at 26389 Canal Road in Orange Beach.
Fairhope Arts and Crafts Festival
The 66th annual Arts and Crafts Festival is March 16-18 in Fairhope. The juried art show will feature 230 exhibitors. The family-friendly event includes live music, food court and children's activities.
Click here to learn more about the artists.
The hours are Friday and Saturday from 10 a.m. to 5 p.m. and Sunday from 10 a.m. to 5 p.m.
The event is free. For more information, call 251-229-1874.
Festival of Tulips
Festival of Tulips is underway through April 7 at American Village. Choose from more than 100,000 tulips, including "Big Red," "Best Red," "Kingsblood," "Best Pink," "Menton" and "Pink Squared." The event will offer colonial games and other family-friendly entertainment. Tulips and bulbs are $1.50 each.
Cameras are welcome.
Click for tickets and directions.
For group tours call, Jodie Wasyluka at 665-3535 ext. 1045.
The American Village is at 3727 Highway 119 in Montevallo.
For inclement weather, visit the website.
Holi: A Festival of Color
Join the Birmingham Museum of Art and the Indian Cultural Society for the 8th annual Holi Festival Saturday, March 10 from 11 a.m. to 3 p.m. The Indian celebration of color will feature music, dance, food, henna, art and gallery exploration. Guests will gather outside for the throwing of powdered colors to welcome spring. Please wear something washable.
Admission is free.
For more information, visit the website.