Cammie's Old Dutch Ice Cream Shoppe, Mobile
The Maker: Cammie Wayne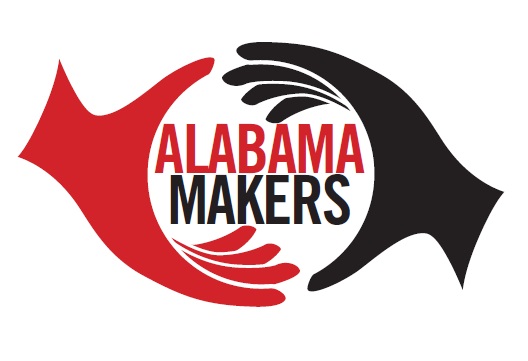 Cammie Wayne has sweet memories of the Old Dutch Ice Cream Shoppe in Mobile and now she's creating those memories for others.
After working for the previous owner, Edwin Widemire, when she was 16, Wayne returned years later in 1998 and bought the shop, then known as Widemire's Old Dutch Ice Cream Shoppe.
Other than the name change to Cammie's Old Dutch Ice Cream Shoppe, Wayne has been a stickler about not changing much else when it comes to the décor of the business that opened in 1956.
"It was very important to him to keep it the way it was," Wayne said of Widemire. "He was kinda like, 'If it ain't broke, don't fix it.' I said, 'I'm not changing anything except for I'm going to kind of get it a woman's touch.'"
Cammie's Old Dutch Ice Cream Shoppe is an Alabama Maker scooping out the goodness from Alabama NewsCenter on Vimeo.
The wallpaper and wood paneling might date the place, but Wayne believes it also gives it character and adds to the nostalgia when longtime customers return after years of being away and instantly find something familiar.
One big change that Wayne did make in 2011 was to start making the ice cream on-site. It was a move made out of necessity when the former supplier stopped making ice cream and the frozen yogurt craze was in full force.
"I thought, 'How am I going to compete with this new, big thing if I'm selling ice cream that you can pick up at the grocery store? I need to be unique. I need to have really good ice cream,'" Wayne said.
She convinced her husband they needed to purchase an ice cream machine so she could make her own ice cream.
Some Old Dutch flavors are seasonal (peppermint, eggnog, German chocolate cake and s'mores in the winter, pumpkin spice in the fall), while others are decidedly for Mobile (king cake and Moon Pie flavors around Mardi Gras time).
The flavors and quality are a hit – and not just among customers in the shop. Grocery stores began approaching Wayne to see if they could sell her ice cream. Although it meant even more long hours, she began making ice cream to sell to businesses and is enjoying growth well beyond the shop.
"Now we're in like 13 grocery stores with our half-gallons. We could be in more, but I'm kind of taking baby steps," she said. "I make for a lot of restaurants and a lot of ice cream shops. And I'm so excited because I'm getting ready to cross state lines and go into Louisiana and then cross state lines and go into Georgia. So I'm real excited about that."
Wayne said she's happy operating one shop and focusing on growing the wholesale side of her business.
"I'm going to make a lot of big ice cream companies that are putting ice cream in grocery stores nervous because I'm coming," she said. "I'm coming and I want to be worldwide."
The product: A wide range of ice cream flavors available in the flagship shop or at select grocery stores, restaurants and ice cream shops in and around Mobile.
Take home: A half-gallon of ice cream (flavors and prices vary).
---
Cammie's Old Dutch Ice Cream Shoppe
2511 Old Shell Road, Mobile, AL 36607
251-471-1710