March 13, 1955
African-American journalist Cynthia Tucker Haynes was born in Monroeville. Tucker attended segregated public schools in Alabama and graduated from Auburn University before joining the staff of the Atlanta Journal-Constitution (AJC), where she became editorial page editor in 1990. Since 1991, she has written a weekly syndicated column titled "As I See It," which reflects her liberal political philosophy and appears in more than 70 newspapers. In 2007, she received the Pulitzer Prize for Commentary for her work at the AJC in 2006, including the columns "Living Proof of Immigration's Marvelousness" and "Poor Little Big Man's Pity Party," a critique of Atlanta mayor Bill Campbell. Tucker was a finalist for the same award in 2004 and 2006.
Read more at Encyclopedia of Alabama.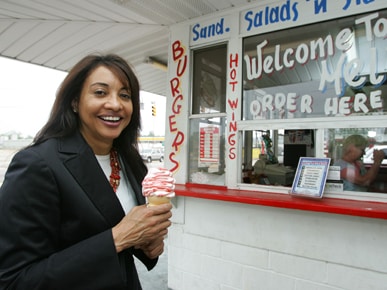 For more on Alabama's Bicentennial, visit Alabama 200.