Big Escambia Spirits, Atmore
The Maker: Seth Dettling
Seth Dettling is working magic with Alabama corn.
Maybe it's more alchemy than magic, but the CEO and head distiller of Big Escambia Spirits is taking Alabama corn and turning it into Alabama bourbon.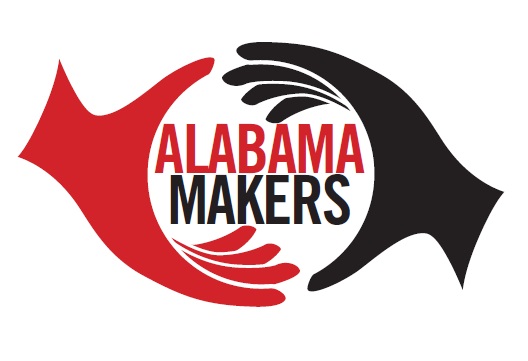 With his Dettling brand of bourbon, he's hoping to define what an Alabama bourbon is supposed to be.
"I love Kentucky bourbon like a lot of the bourbon people. I think it's fantastic. I think it has its sort of signature. Tennessee whiskey – the same story there, you kind of know what it is and you're kind of judging it in that category," Dettling said. "There isn't an Alabama bourbon, or wasn't. There is now. I wanted to kind of kick the door in on that. I really wanted to explore what maybe it should be. It should be different. I wanted it to be savory. I wanted it to be delicious. I wanted something that people could enjoy who maybe aren't bourbon connoisseurs."
In a state that grows great corn and has many hot months, Dettling said he's surprised others haven't tried to make bourbon here.
"It just kind of made sense to me," he said. "It seemed like it was a logical thing to do."
It might have been logical, but it hasn't been easy because Dettling didn't want to take the easy way.
Big Escambia Spirits is an Alabama Maker out to define Alabama bourbon from Alabama NewsCenter on Vimeo.
There are those who buy their clear spirits from someone else and modify it and resell it under their brand. Dettling wanted to make bourbon from raw ingredients to an on-the-shelf product, controlling the quality and consistency at every stage.
"At the time I didn't appreciate how difficult it would be, didn't appreciate how impossible it was going to be," he said. "In the long run, we're so much better off, believe me. If you look at the other entrants across the country from the time they get a license and they go through all of the regulatory to the time they're on the market, it's weeks. We were almost four years in when the bourbon was available."
By controlling the process from corn to bottle, Big Escambia Spirits accounts for all the variables: How much corn is grown? How much crop will it yield? Is that enough tonnage to allow for production? How much bourbon is being produced now? How much does he hope to produce when the next crop is planted?
"We're totally maxed out with what we're doing," Dettling said. "If the sales are there, if the brand proves itself, then we have additional phases that will blow your doors off. This is the biggest start we could do on our own."
To make Dettling bourbon, Big Escambia starts with a corn with a cake-like, bready flavor and combines it with six grains for the mash.
"That's a lot," he said. "That's probably kind of at the maximum of complexity that really ends up in the end-product. Any more than that gets lost in the noise."
The yeast and the fermenting and distilling all take place before the barreling. The barrel will add about half of the remaining flavor to produce the final bourbon. All of it happens at Big Escambia's distillery at the end of a dirt road in Atmore.
"It's intentionally different, but It's hopefully not outside of broad appeal," he said. "You want really everybody to be able to enjoy it right off the bat. That gets them hooked, that gets them paying attention. We have some things coming that will take time. Those things will be really special."
March 15 was a big day for Big Escambia Spirits.
"Today we're bottling Alabama's first straight bourbon whiskey," he said. "When we released Dettling bourbon, it was the first bourbon whiskey made in Alabama – grown in Alabama, aged in Alabama. Time has evolved a little bit and it is now a straight bourbon whiskey and it is going to be a straight bourbon whiskey from here into the future."
Straight bourbon meets stricter legal requirements than regular bourbon, primarily being that it's aged at least two years in the barrel.
The new label is green and has the word "straight" stamped on it.
Dettling has released some single cask strength bourbons in a brown label and some other special editions under its "Bespoke" line, which includes a four-wheat bourbon that's on the shelves now.
"It's our corn and oat with four different wheats, some of them roasted," Dettling said. "If you like a wheated bourbon, it's really a special one to get."
But you have to get what's out there now because that won't be produced again.
Now that his bourbon is aged to the straight bourbon level, Dettling said they will see where in the process the bourbon reaches its peak flavor and hopefully that will set the standard for Alabama bourbon.
"Everything in here is on an increasing age trajectory," he said, pointing at the barrels full of booze around him. "That was the plan all along. Over time, we will kind of learn together where Alabama bourbon needs to be."
How will Alabama bourbon compare with other bourbons? Dettling said he conducts his own side-by-side comparisons with family and friends whose palates he trusts. But it was a stranger who gave Dettling his biggest confidence boost.
"I had an industry person here and I was not real confident," he said. "I didn't know what their take was going to be. They weren't real sure about this kid in Alabama making bourbon and I wasn't real sure about this guy."
Then he pulled a taste from one of the barrels.
"His reaction really just drove it home for me that we were on the right path," Dettling said. "He was like, 'That's four years old. That's five … that's got to be six years old.' And I said, 'No, it's two, two and a half.'"
But he is most proud of the way the product is being received in the state.
"Alabama has really embraced Dettling bourbon," he said. "They're excited to have it. Some are surprised you can make bourbon in Alabama. Yes, you can. Bourbon is an American product. What's more Alabama than our corn and our heat?"
Dettling said he enjoys plenty of other bourbons.
"If you think about it, it's kind of my job," he said. "When people come to my house and they see my library – I call it a library, it sounds a little more sophisticated, it's actually a liquor cabinet – they are surprised. I guess they just think it's going to be all of this Dettling bourbon."
But what Dettling wants most of all is for Alabama bourbon to become a thing.
"Alabama is in song, it is in film, it is in economics. I think it is very marketable in that regard," he said. "So, if you can build a foundation here and do something right, I think you can go to other places and do something compelling."
He hopes his customers will do just that.
"We want to represent the state well and we want people to be able to share that little piece of Alabama with all your little uppity family members all over the country," Dettling said. "You know the ones I'm talking about – the ones that think that their bourbon is better than yours. You need to show up with some of this at Christmas and blow their doors off."
---
Big Escambia Spirits
The product: Alabama bourbon produced as cask strength, straight and other offerings.
Take home: A bottle of straight bourbon ($37).
You can follow Big Escambia Spirits on Facebook and Instagram.