Adriene Gadsden remembers being concerned with having fun when she graduated from Erwin High School in 2005.
But that's not who Gadsden is today. On Friday, she was honored as the 2018 Housing Authority Birmingham District Scholar at a luncheon of HABD staffers.
Gadsden is a 30-year-old mother of two who is a junior at Samford University after earning an associate's degree from Lawson State Community College.
"I'm capable of anything that I put my mind to," she told Alabama NewsCenter. "I have dreams that are more than just dreams. I want to make them a reality."
HABD Scholar Adriene Gadsden finds upward path to success from Alabama NewsCenter on Vimeo.
Gadsden considered "being a house mom" after high school, but that didn't work out. She also thought about becoming a full-time student while working full time.
"It didn't work out like I wanted to," she recalled. "It's hard to maintain a full-time job and be a full-time student. That's when I got pregnant with my son and everything kind of fell apart from there."
Gadsden worked three years at a Papa John's restaurant and seven at an O'Charley's before she decided she wanted more than just jobs. That's when she enrolled at Lawson State, earning an associate's degree in computer science.
"Once I got into school and got the rhythm of things, everything ended up working out all right," she said. "I got in honors college and Phi Beta Kappa. That's, like, really the foundation that I got in making my decision of furthering my educational path."
At Lawson State, Gadsden learned about college and what she didn't know about business.
"And," she said, "they also taught me to aspire to do the best that I can in anything that I aspire to do."
Gadsden's education isn't limited to the classroom. She is working as an apprentice for Hollyhand Development, HABD's partner in the redevelopment of the Loveman Village public housing community.
Coincidentally, Loveman Village is where Gadsden has lived the past four years with her two children – 8-year-old Prince and 6-year-old Ameliyah. The Samford junior spent part of her day Thursday in meetings at the HABD office with Hollyhand Development Vice President Marcella Roberts, discussing the Loveman Village development.
HABD Executive Director Michael O. Lundy was so impressed with Gadsden that he spoke of her doing an apprenticeship in the housing authority office.
Friday's Naomi H. Truman Scholarship Foundation luncheon at The Florentine building downtown was the annual opportunity for housing authority staffers to contribute personally to the success of a public housing resident.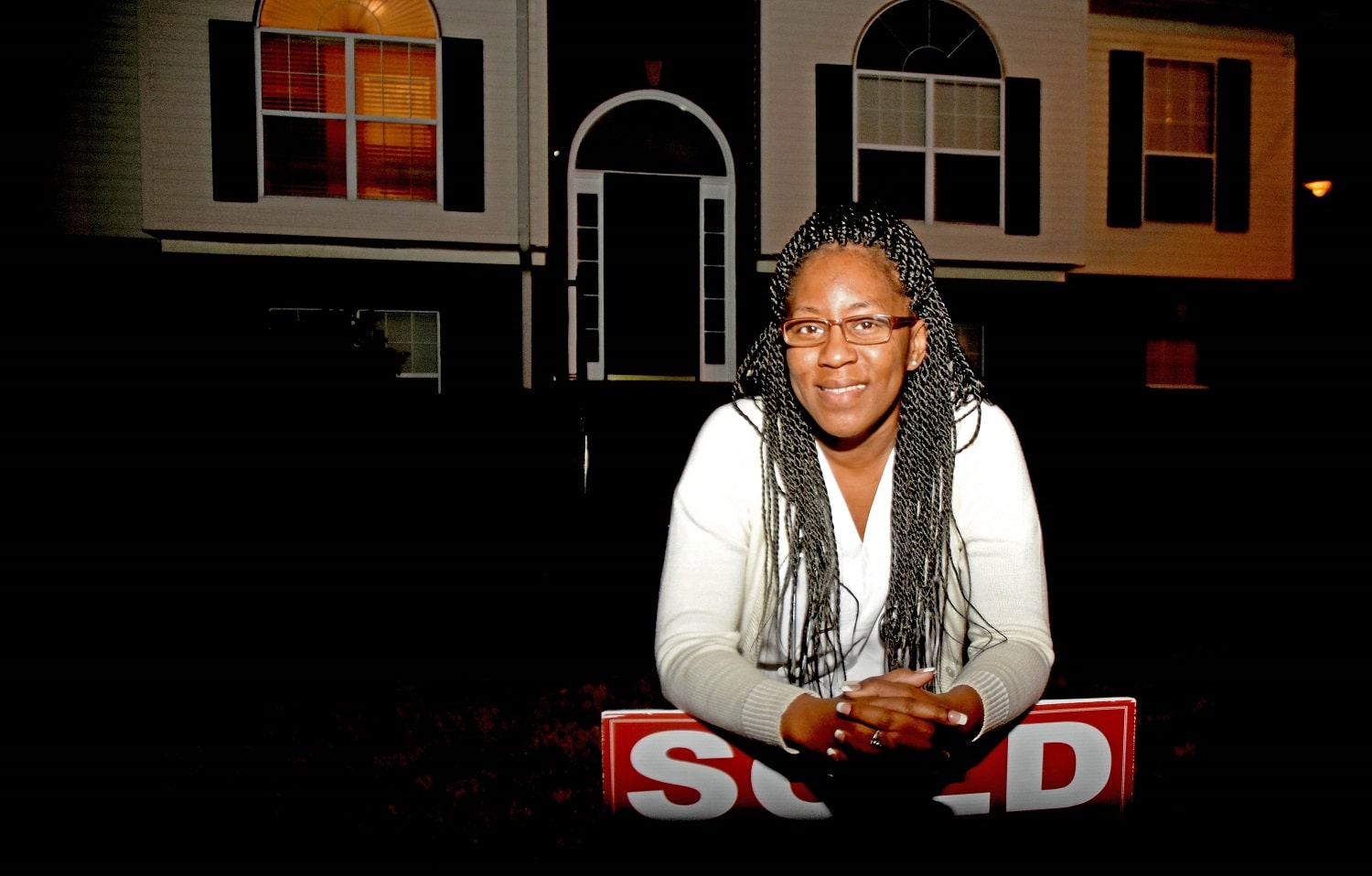 Also present was Emily Walker Ciers, a former HABD scholar who recently became a homeowner. The former class president at Lawson State with an associate's degree as a registered nurse is now a house supervisor at a local rehabilitation center.
"I feel extremely blessed," she said. "I'm overwhelmingly blessed, like I'm living somebody else's dream."
Ciers grew up in the Cooper Green public housing community. But, she said, she never thought she would always live there.
"It's not where you're at but where you're going," the 34-year-old mother of four daughters said. "But it depends on the person, and your determination."