March 20, 1777
Gen. Edmund Pendleton Gaines was born in Virginia. After joining the U.S. Army in 1799, Gaines served at several posts across the American Southeast during the Colonial period. He served at Fort Stoddert in present-day Mobile County from 1804 to 1811 and worked to maintain peace among competing factions, including white American settlers, Native American nations and the government of Spanish Florida. He is perhaps best known, however, for arresting former Vice President Aaron Burr in Washington County on charges of treason. Gaines later served in the War of 1812 and the Seminole Wars, and he was in command of the Army's Western Division at the outbreak of the Mexican-American War. Fort Gaines on Dauphin Island is named in his honor.
Read more at Encyclopedia of Alabama.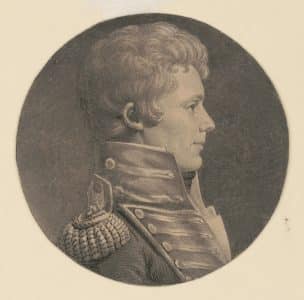 For more on Alabama's Bicentennial, visit Alabama 200.