Karen Hils Egg Shell Art, Dothan
The Maker: Karen Hils
Coming off Easter, eggs are still on the minds (and probably on the living room floors or hidden in the yards) of many.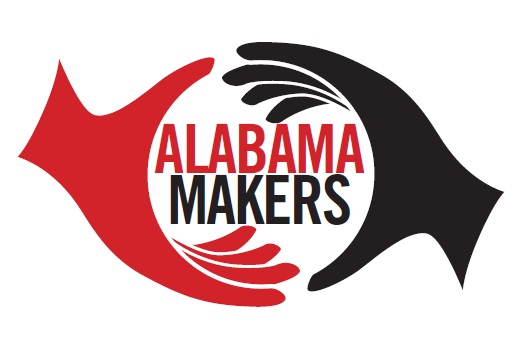 But for one Dothan artist, eggs are essential to her work.
It doesn't have to be Easter for Karen Hils to be overly egg-cited.
Hils paints on and carves egg shells. Chicken, duck, goose, pheasant, ostrich, emu and other eggs are canvases for her work.
Hils was drawn to eggs a few years ago, mostly for their fragility, which to Hils represents something bigger than the art.
"Egg shells are a media I really connect with," she said. "It kind of represents the fragility of life itself. It was really a challenge because it's so fragile, but I enjoy that."
Karen Hils Egg Shell Art is an Alabama Maker turning the simple into the egg-stravagent from Alabama NewsCenter on Vimeo.
This fragility of life is something Hils has had to face head-on.
"About 13 years ago I was diagnosed with multiple sclerosis," she said. "I'm a fighter, so I decided I was going to thumb my nose at the disease and do something really complicated and challenging. I wanted to beat it and I'm in the third percentile of MS patients who have lasted as long as I have without any complications."
Hils spends anywhere from three hours to 130 hours painting and carving one egg. She never knows who is going to give her an assist.
"The types of eggs I use can be anywhere from a small bird egg to a very large ostrich egg," she said. "I get my eggs from a lot of different places. I get them from Canada sometimes but I try to get as many as I can locally, whether those be duck eggs or others."
Hils laughs while admitting she has broken a few eggs in her career, but that's the risk with her medium.
"Have I broken an egg? Oh yes, but not usually when I'm working on them. It's usually from being careless during the handling process," Hils said. "Eggs are popular and a very traditional art form. It goes back thousands of years. It's mostly Slavic and Eastern European. The dye and wax process is very much like batik. I learned from Ukrainian women who lived in the small town I grew up in."
Hils sells her eggs through word of mouth and through Facebook. She also does a lot of commissioned work. Occasionally, she exhibits her work at different shops. Prices vary from $35 to $800 depending on the complexity of the project and how many hours are involved in the production process.
Hils relishes the feeling she experiences when someone purchases her egg shells.
"When I know that someone has purchased an egg to enjoy for a time, it's a rush and I love it," she said. "They're not cheap, so when someone buys one, I know they really do appreciate it and the work that goes into it."
The Product: Egg shell art and carvings
Take Home: Painted egg shell (starting at $35)
Karen Hils Egg Shell Art on Facebook
334-983-1092