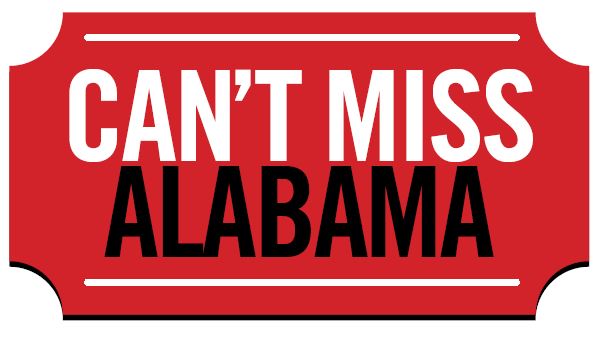 Mark your calendar for the Lebanese Food Festival, IndiaFest, Coosa Fest and more.
Alabama Auto Show
The Alabama Auto Show is April 12-15 at the Birmingham-Jefferson Convention Complex featuring trucks to SUVs to hybrid vehicles. Talk to representatives, dealers and specialists from a variety of manufacturers. Beneficiaries of the event include Kings Home, Children's Harbor and the McWane Science Center. Showtimes are Thursday from noon to 9 p.m., Friday and Saturday from 10 a.m. to 9 p.m. and Sunday from 10 a.m. to 6 p.m.
For more information, call 205-980-0540 or email [email protected] or [email protected].
Lebanese Food and Cultural Festival
The 20th annual Lebanese Food and Cultural Festival is April 13-14 from 10 a.m. to 9 p.m. in Birmingham. The family-friendly festival will showcase dance performances, a 5K run, a silent auction and church tours. The menu includes baked kibbee, lemon chicken, grape leaves, homus, spinach pies, Lebanese salad, kiak, loobia and other delicacies. Follow this link for the complete menu. For information about delivery, click here or call 205-252-3867. The festival has raised more than $400,000 to benefit local, national and international charities.
Admission and parking are free.
The food festival is located at St. Elias Maronite Catholic Church at 836 8th St. S. between University Boulevard and 10th Avenue South.
Jackie Robinson Day
The Negro Southern League Museum (NSLM) will pay homage to Jackie Robinson Sunday, April 15 from noon to 3 p.m. Educational exhibits and a special commemorative unveiling will celebrate the special day. Meet former players and enjoy music and bicycle tours. Food will be available for purchase.
Admission is free. Call 205-581-3040, email [email protected] or visit the website for details.
The NSLM is located at 120 16th St. S. in Birmingham.
'Wilson Pickett: 25 at the Top'
The city of Prattville and the Prattville Creative and Performing Arts Council are celebrating the late Wilson Pickett at its music and arts festival through Saturday, April 14. Pickett, a Prattville native, was a multi-award-winning Rock and Roll Hall of Fame inductee. Learn about Pickett's life through music, memorabilia and exhibits.
Admission is free.
For more information, call 334-595-0854 or visit www.prattvilleal.gov.
Coosa Fest
Family-friendly fun is for everyone at Coosa Fest Saturday, April 14 from 10 a.m. to 4 p.m. in historic downtown Childersburg. Entertainment includes live music, car, truck and motorcycles shows, competitions, vendors, exhibitors, pet parade, arts and crafts, food booths and two kids areas.
For more information, call 256-378-5482.
IndiaFest 2018
Celebrate IndiaFest through Thursday, April 26 at UAB's Alys Stephens Performing Arts Center. Explore Indian culture through dance, music and art. See Grammy-winning artists, attend lectures and films. IndiaFest is located at 1200 10th Ave. S. in Birmingham. Admission is free.
Click here for the complete schedule.
To learn more, visit the website.