A tight labor market and mounting economic enthusiasm among business owners could equal more jobs and higher wages for Alabama workers in the next six months.
The findings in PNC Financial Services Group Inc.'s Spring 2018 Economic Outlook survey for Alabama suggest small business owners across Alabama are increasingly optimistic about near-term labor and wage trends despite questions regarding tariffs and tax reform. The bi-annual survey by the Pittsburgh-based company examines hiring, pricing, sales and other economic trends for the state's small and mid-size business owners.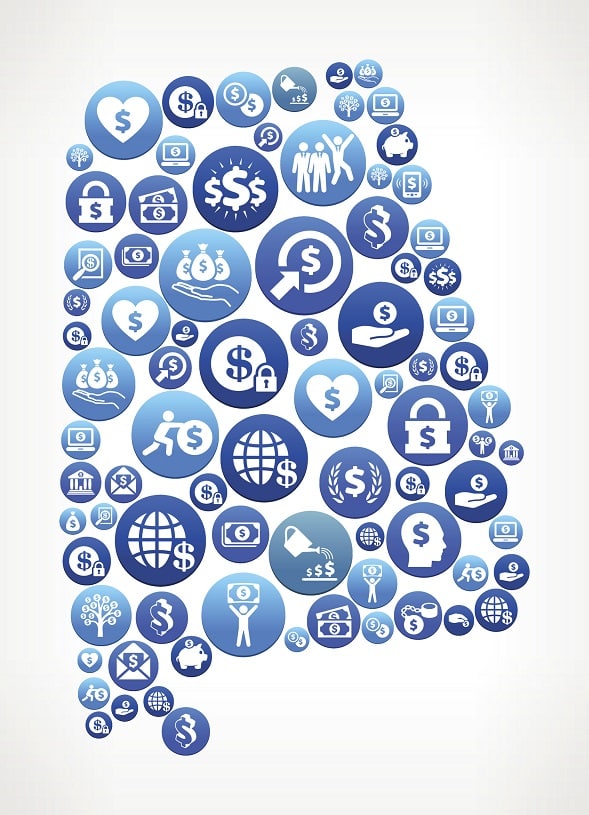 PNC Chief Economist Gus Faucher said projected hiring and compensation boosts reflect increased economic confidence by Alabama business owners that could lead to the highest rate for wage increases in the six-year history of PNC's Alabama survey. Faucher pointed to the following key takeaways from the most recent report:
Reflecting new highs for the survey, nearly 68 percent of respondents anticipate increased sales during the next six months, compared with only 54 percent last fall, while 55 percent expect increased profits, compared with 46 percent in fall 2017;
Thirty-nine percent of Alabama business leaders surveyed anticipate boosting employee compensation in the next six months, compared with 32 percent in the fall;
One-quarter of respondents expect to add full-time staff, while 20 percent plan to hire part-time employees, compared with 20 percent and 13 percent respectively in the fall;
Forty-one percent of respondents anticipate the new tax legislation will have a positive impact on their bottom lines, with 16 percent expecting no change and only 6 percent anticipating a negative impact; and
Forty-four 44 percent of respondents expect the legislation to have a major or moderate positive effect on their business taxes.
In addition, 49 percent of respondents describe their outlook for the national economy as optimistic, compared with only 32 percent in fall 2017. Meanwhile, half are optimistic about their own companies' prospects for the next six months, compared with only 39 percent last fall.
"The Alabama economy is doing really, really well," Faucher said, noting it mirrors or outperforms national trends during the second-longest period of economic growth in U.S. history. The current expansion is tied at 106 months with a 1960s expansion and trails only the 120-month expansion of the 1990s.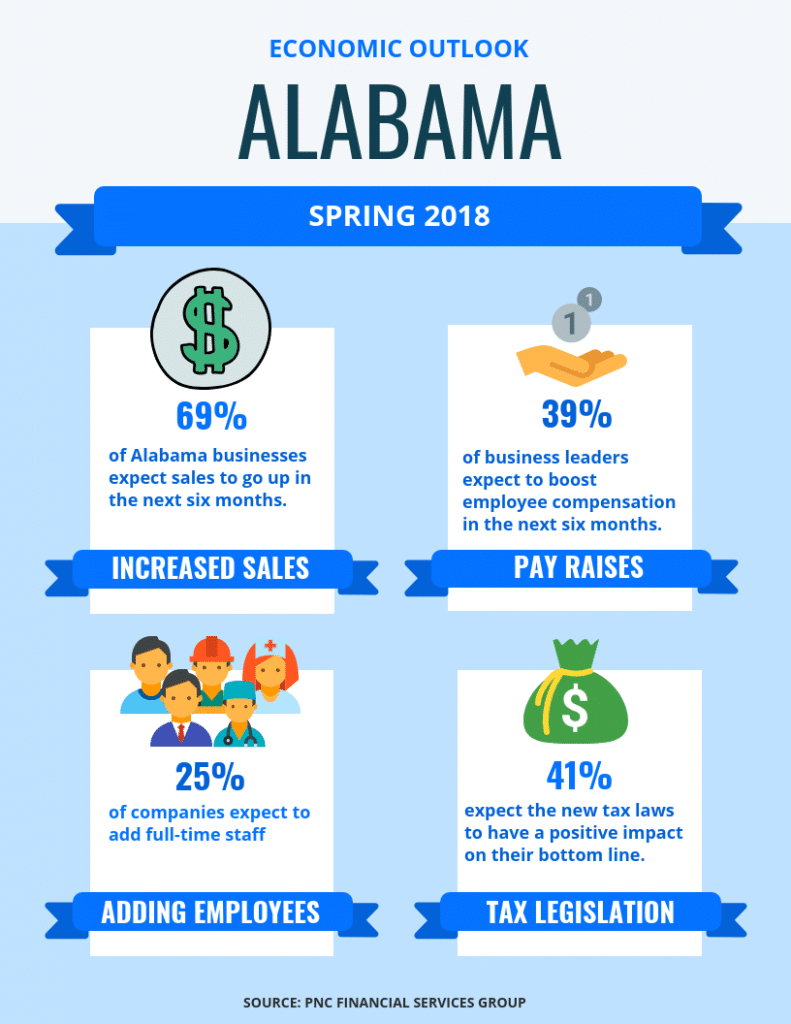 Specifically, he said, Alabama's statewide unemployment rate of 3.7 percent for February fell below the national rate of 4.1 percent for the same period, or less than one-third of its peak 11.8 percent reported during the Great Recession. Statewide job growth in 2017 of 1.5 percent nearly doubled the national rate of 0.8 percent for the same 12-month period.
The Alabama industries leading job growth include manufacturing, professional and business services and hospitality and leisure, while the trade, transportation/utilities and information sectors are soft.
Alabama wages, Faucher said, are "solid right now" because employers are finding it difficult to recruit the skill sets needed to fill open positions, so existing employees' wages will continue to increase until that gap is bridged.
"So far this year, wages in Alabama are up about 3.5 percent from one year ago, which is a little better than the national average. This reflects the tighter job market, businesses competing for workers and the lower unemployment rate. All of this is good for Alabama incomes and consumer spending," he said.
With federal spending increasing, Faucher said Alabama's defense contractors and facilities stand to continue benefiting from the uptick well into 2019. Auburn University at Montgomery economist Keivan Deravi contends the current optimism among Alabama business owners is "totally justified and explainable," but he cautioned against projecting too far into the future because of recent volatility across the national economic landscape.
"One month ago, the stock market was surging, and then came the tax changes that were very lopsided toward corporations," he said, noting many operations saw their tax burden slip from 33 percent to 22 percent and chose to sink those savings into capital investments, stock buy-backs and even employee bonuses.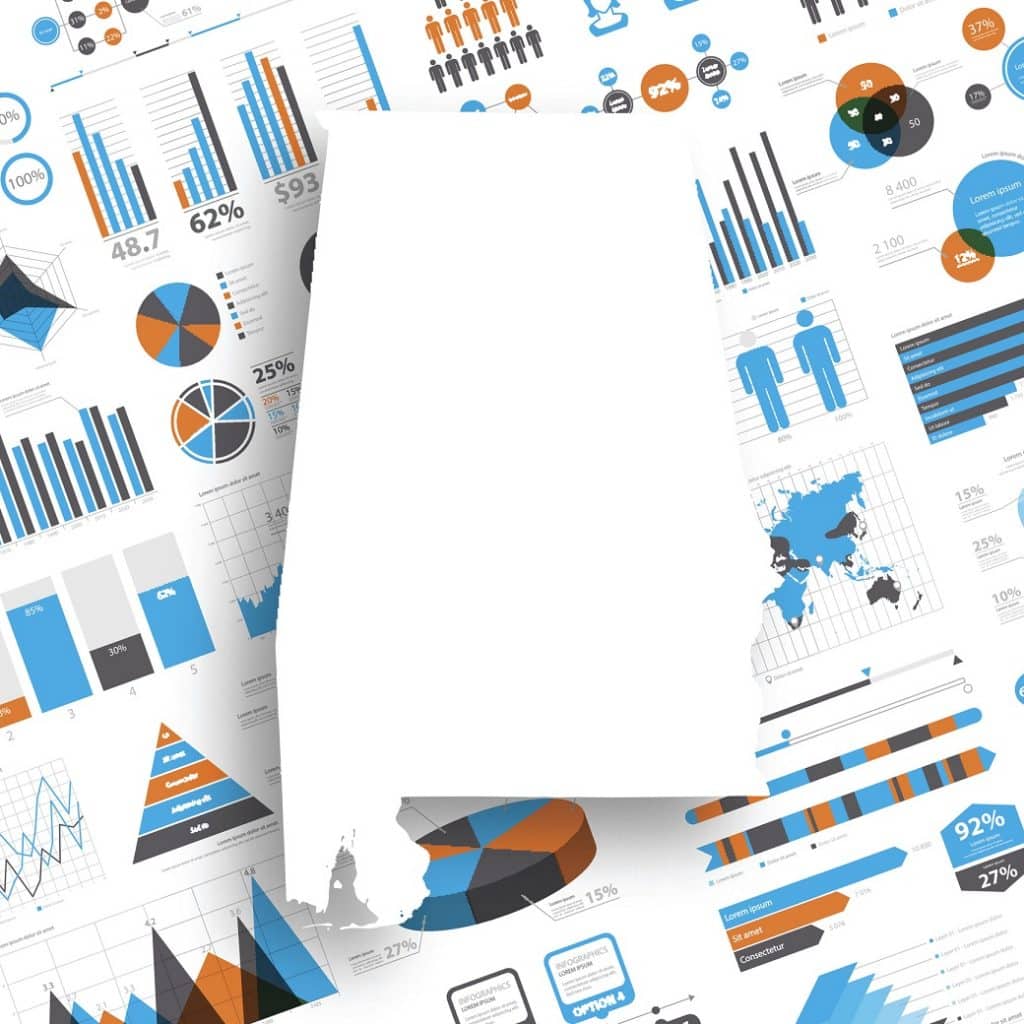 Moreover, with both national and state unemployment rates so low, projected wage increases of 3-4 percent "could easily be handled" and the removal or relaxing of federal banking and environmental regulations are encouraging to bottom lines, he said.
"You look at this big picture, and you see the economy is doing fine. Consumers are spending, and the optimism is there. All of the sudden, rather than standing still, something is pushing us forward," Deravi said.
Within the past month, however, the Federal Reserve has indicated rate hikes are imminent, the stock market has become "erratic" and talk of an international trade war is "generating a little uncertainty in the business community."
"The optimism, especially in Alabama, is warranted, but nothing is guaranteed," Deravi said. "Successful businesses like two things: money and certainty. If the certainty is removed – even if they have money – they're going to pause and say, 'Wait a minute. What's going on?' And the past month is proof that uncertainty can creep in from several different directions very quickly."