For more than 20 years the Southern Environmental Center (SEC) at Birmingham-Southern College has taught young people from the region's urban communities about the nature around them and how they can help to preserve the beauty and natural resources of Alabama.
Now students visiting the center, many of whom have never traveled outside the city, will be able to take a high-definition, virtual tour of natural wonders across Alabama, right inside the new "Geodome" on the college campus.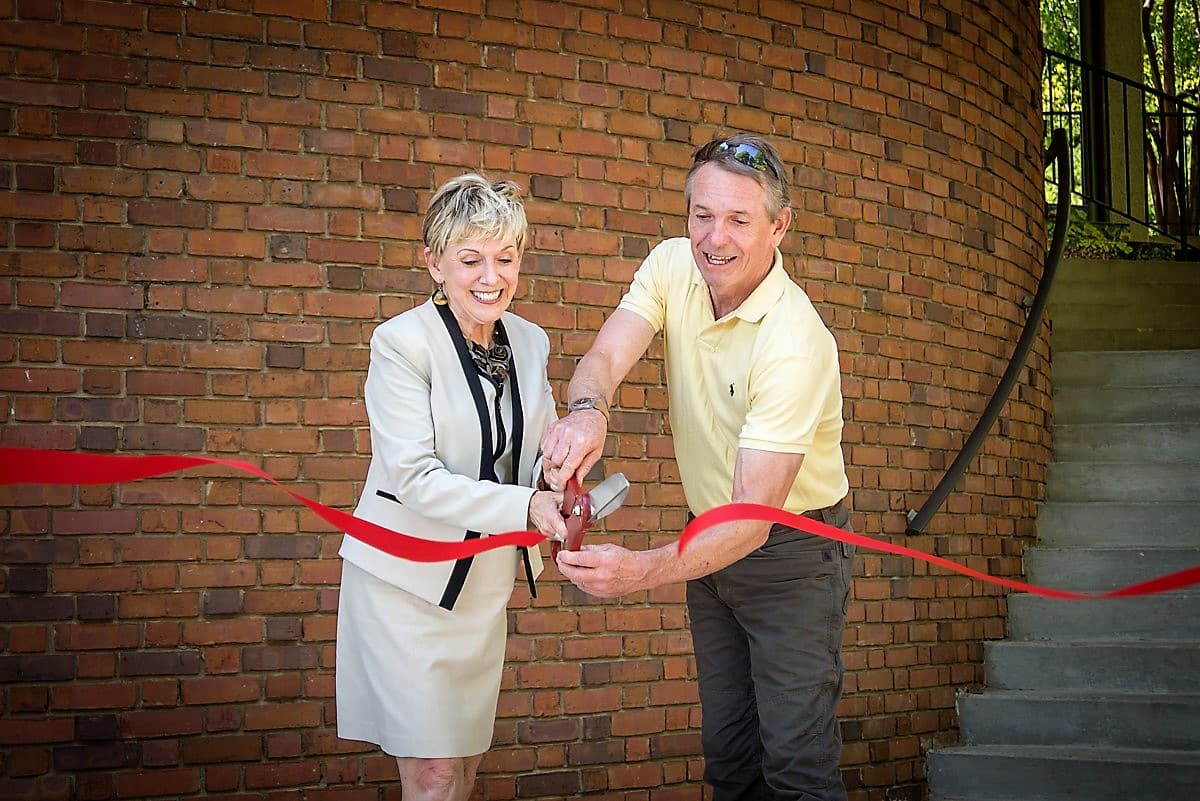 College officials and SEC supporters last week cut the ribbon on the Geodome, a high-tech environmental theater situated in what was once the college planetarium. The Geodome is just a few short steps from the Southern Environmental Center's popular exhibit and learning space.
Those attending the ribbon-cutting also got a sneak peak at the capabilities of the Geodome's 4K video-projection capabilities and its IMAX-quality sound system.
"We are excited to offer area children and others this incredible new resource for learning about Alabama's geography, ecology and place on the planet," said Roald Hazelhoff, the center's longtime director. "This is a great way for BSC to fulfill its mission of encouraging all members of our community to engage with the wider world and for the SEC to take its educational outreach to the next level."
The 46-seat theater uses computer mapping, drone footage and other imagery to take visitors from the Magic City to the Gulf of Mexico along Alabama's waterways. Along the way, students will learn about the state's extraordinary ecology and wildlife.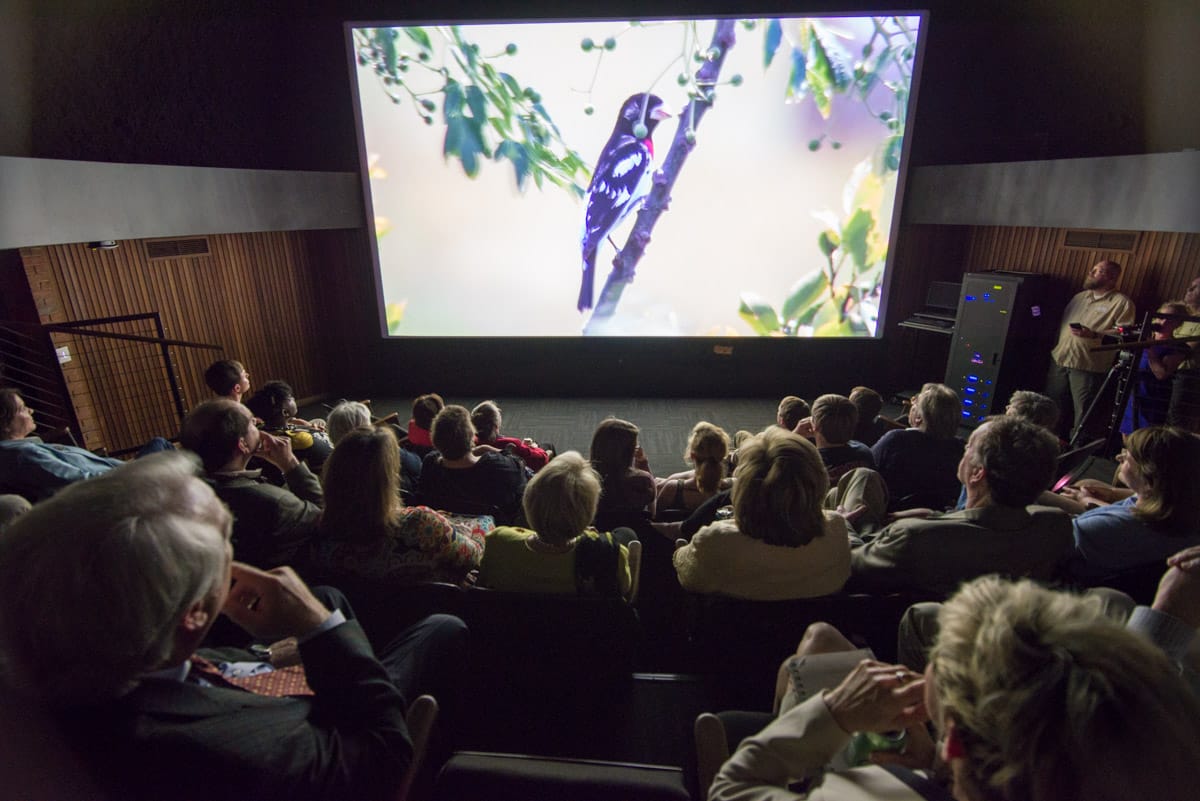 Birmingham-Southern students – particularly those studying media and film, urban environmental studies, education and creative and applied computing – are expected to lend their talents to enrich the programming at the Geodome. In the future, the college plans to add an indoor-outdoor event venue and a virtual classroom to the facility.
The Geodome adds a third element to the visitor experience at the Southern Environmental Center. In addition to the center itself, and now the Geodome, the center also maintains an "ecoscape" on campus – a garden and greenspace that combines artwork and native plants, where youngsters learn about plant life and the environment. Over the years, the ecoscape program has expanded across Birmingham to include, among other sites, former abandoned lots that have been turned into gardens and pocket parks.
The Southern Environmental Center also manages Turkey Creek Nature Preserve in north Jefferson County, which features walking trails, a popular swimming spot and a small education center. Turkey Creek is home to three endangered species of fish: the vermilion darter, watercress darter and rush darter. The vermilion darter is found nowhere else in the world.
To learn more about the Southern Environmental Center, or to schedule a school visit, go to https://www.bsc.edu/sec/visit.html.