May 11, 1811
The first newspaper in Alabama, The Mobile Centinel, was published at Fort Stoddert in Mobile. History buffs can read the second edition of The Mobile Centinel – published on May 30, 1811 – in a digital format at the Alabama Department of Archives and History. The paper was filled mainly with news from Spanish west Florida. Published by Samuel Miller and John B. Hood who traveled to Mobile to establish the paper, the duo sold subscriptions for $4 a year. The Mobile Centinel was published for only two years. By 1850, there were 82 newspapers in Alabama, of which nine were dailies.
Read more in the Transactions of the Alabama Historical Society.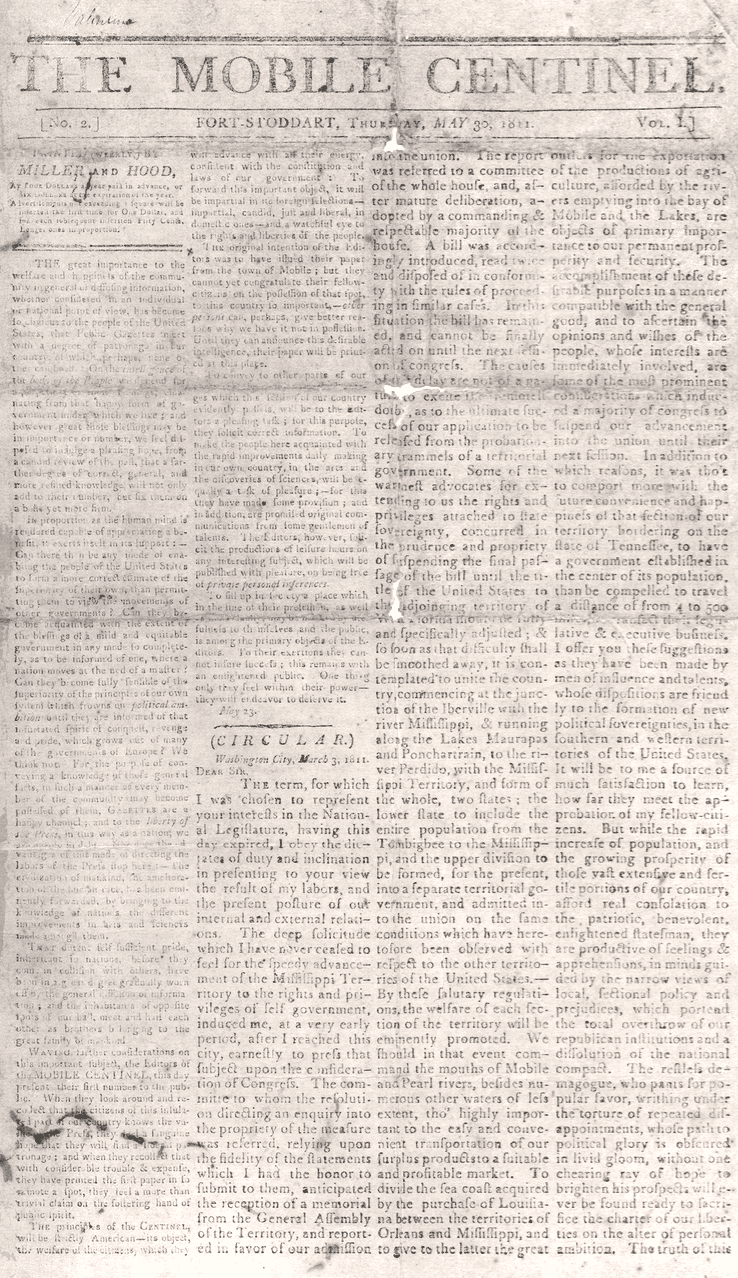 For more on Alabama's Bicentennial, visit Alabama 200.