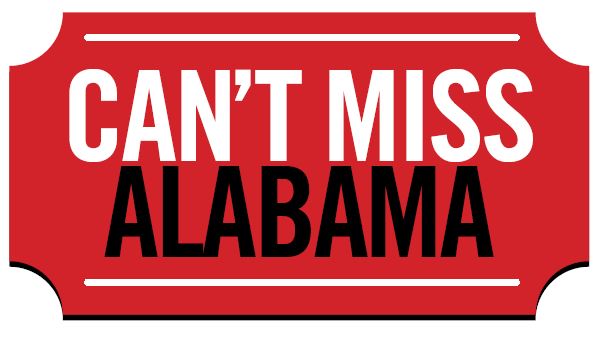 Enjoy spectacular events every weekend across Alabama.
Willie Nelson in concert
Singer Willie Nelson will perform at Oak Mountain Amphitheater Saturday, May 19 at 7:30 p.m. Nelson is known for his work as a musician, songwriter, author, poet, actor and activist. His greatest hits are "Blue Eyes Crying in the Rain," "Always on My Mind" and "Whiskey River."
Click for tickets.
Oak Mountain Amphitheatre is located at 1000 River Amphitheater Road in Pelham.
The ASO Presents: Mendelsohn's Violin Concerto
Experience the warmth of classical music as Simone Porter performs Mendelssohn's breathtaking concerto for violin. The evening ends with Sibelius' Symphony No. 2, a piece which projects a light, optimistic view of the future. The performance is at 8 p.m. May 18-19 at UAB's Alys Stephens Center. A shorter coffee concert is at 11 a.m. on May 18 at UAB's Alys Stephens Center. This program is a part of the Alabama Symphony Orchestra's 2017-2018 Masterworks Series, sponsored by EBSCO and Vulcan Value Partners.
Tickets start at $24, with discounts available for students, teachers, patrons 40 and under and more.
Visit https://alabamasymphony.org/events for tickets or call 205-975-2787.
Alabama Splash Adventure
Alabama Splash Adventure opens for the summer Saturday, May 19. The park has added six new amusement attractions: Scrambler, a spinning frenzy ride; Yo-Yo, a spinning attraction takes you into the air in open air seats; Tilt-A-Whirl, a series of spins and twists; Rocking Tug, a wild ship with a rocking and spinning motion; Royal Express, a train ride off the rails throughout the park and Splash Island, a play area and slides for kids.
Follow this link to learn more about waterpark and amusement attractions.
Go here for ticket information.
The park is located where Interstate 20/59 and Interstate 459 meet at exit 110.
For more information on tickets, season passes and group outings, call 205-481-4750 or visit www.alabamasplash.com.
Do Dah Day, Caldwell Park May 18-19
Gather your fury friends for the 40th annual Do Dah Day. The proceeds will go to the Friends of Cats and Dogs Foundation and the Greater Birmingham Humane Society. The two-day event includes a parade, live entertainment and children activities.
Do Dah Eve is Friday at 7:01 p.m. at the iCantina Tortilla Grill.
Do Dah Day is Saturday at 11:01 a.m. at Caldwell and Rhodes parks.
Visit the website for the event schedule.
Hang Out Music Festival
Kendrick Lamar and other musical artists to headline at the Hang Out Music Festival May 18-20. Ages 17 and under must be accompanied by an adult over the age of 21. Children 5 and under are free (no more than two children per supervising adult) with a ticket holding parent or guardian.
Click here for the complete lineup.
Follow this link for tickets.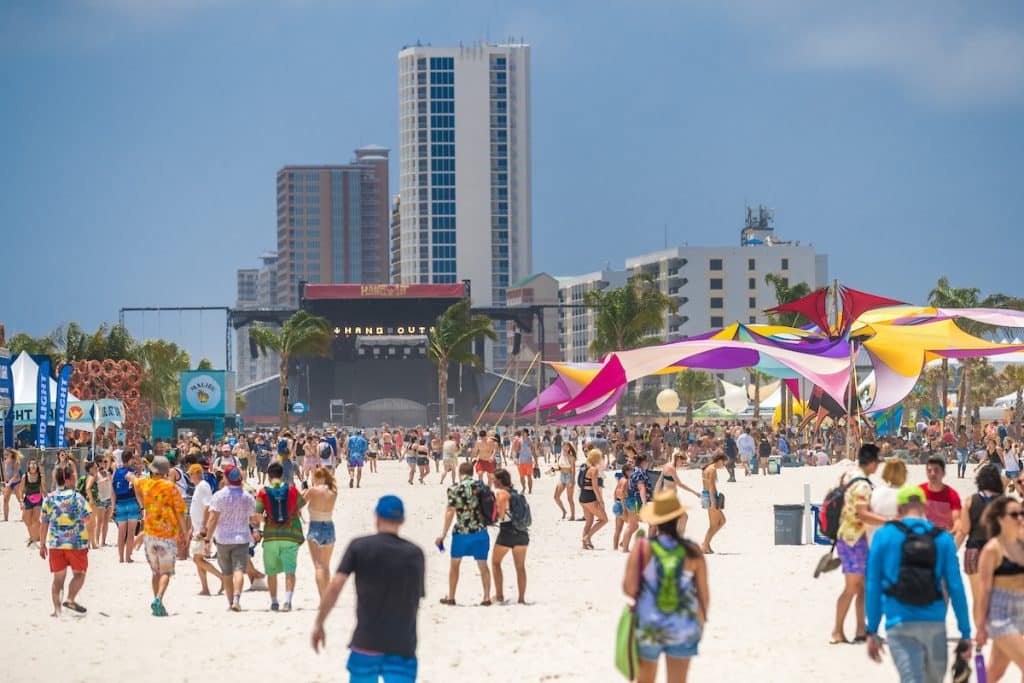 Cahaba Lily Festival
West Blocton's 29th annual Cahaba Lily Festival will take place on Saturday, May 19 at the Cahaba Lily Center on Main Street. Registration begins at 8 a.m. and the program at 9:10 a.m. The festival celebrates the rare and unique lily that grows in spectacular clusters in the rocky shoals of the nearby Cahaba River. The world's leading authority on the Cahaba Lily, Dr. Larry Davenport of Samford University, will headline the morning's program. The awarding of the Kae Canon Allen Memorial Award, the crowning of Miss Cahaba Lily as well as presentations by the Cahaba River Society, Nature Conservancy, Alabama Wildflower Society, the Bibb County Citizens for Wildflowers and others will also take place.
Beginning at 8 a.m. just outside the Lily Center, a variety of native plants will be displayed for viewing and purchase as well as other nature related items.  Inside, members of the West Blocton High School Jazz Band and the West Blocton High School ukulele band will entertain.
Field trips to the river to view the lilies will take place following the morning program and lunch served by the West Blocton Improvement Committee.  Donations for the lunch are welcomed. Afternoon tours of the nearby historic Blocton Beehive Coke Ovens will also take place between 1:15 p.m. and 3 p.m. Afternoon events at the Cahaba Lily Center will begin at 3 p.m. featuring stories from the past by Barbara Smith and Michael Goggins.
All events are free of charge.
For information, call the West Blocton Town Hall at 205-938-7622; Charles Allen at 205-938-2479 or Myrtle Jones at 205-938-7304 or email [email protected]
Alabama Woodworkers Guild
The Alabama Woodworker's Guild is celebrating its 10th annual Woodworking Education Center in Maylene. The Guild, founded in 1983, promotes and administers programs that benefit the woodworking community and advance the art and craft of woodworking. The guild offers formal classes, and members have access to the guild's professional tools and woodworking shop. The event is Saturday, May 19 at 10 a.m. with speeches by guests and members of the Guild.
Following the program, at 11 a.m., there will be food and live music.
Visit www.alabamawoodworkersguild.org for more details.
Follow the event on Facebook or email [email protected].
Creek Bank Festival
Festival goers will enjoy the 23rd Annual Creek Bank Festival in Leeds. The festivities include moon pie, lip sync and hula hoop contests, a dog pageant, balloon artist, horse and camel rides, live music, food vendors, arts and crafts, shopping and kid's activities. The family-friendly fun begins Saturday, May 19 from 10 a.m. to 5 p.m. with a Saturday, May 26 rain date.
For more information, email [email protected] or call 205-699-5001.
Volunteers needed for the Birmingham Heart Walk 5K/1-mile walkers
Let's Walk! Grab your gym shoes and hit the pavement Saturday, June 9 at Railroad Park in Birmingham to support the lifesaving work of the American Heart Association. The event begins with heart-healthy educational activities, a warmup at 7 a.m. and the walk/run begins promptly at 7:30 a.m.
To sign up to walk with our team, go to 2018 Birmingham Heart Walk and click "Join this Team."
For more information, contact Nicole Hedrick at 205-226-1181 or [email protected].