Clifton Holt, the executive chef and owner of Little Savannah Restaurant & Bar in Birmingham shared this quick and easy blend of fresh vegetables, fruits and herbs. Holt demonstrated this dish at the Market at Pepper Place this morning (though he did change it up with different ingredients from the market), which you can watch below. Best of all, these are ingredients you can pick up at the market and make yourself all summer long.
Summer Succotash Pico de Gallo by Clif Holt from Little Savannah from Alabama NewsCenter on Vimeo.
Ingredients: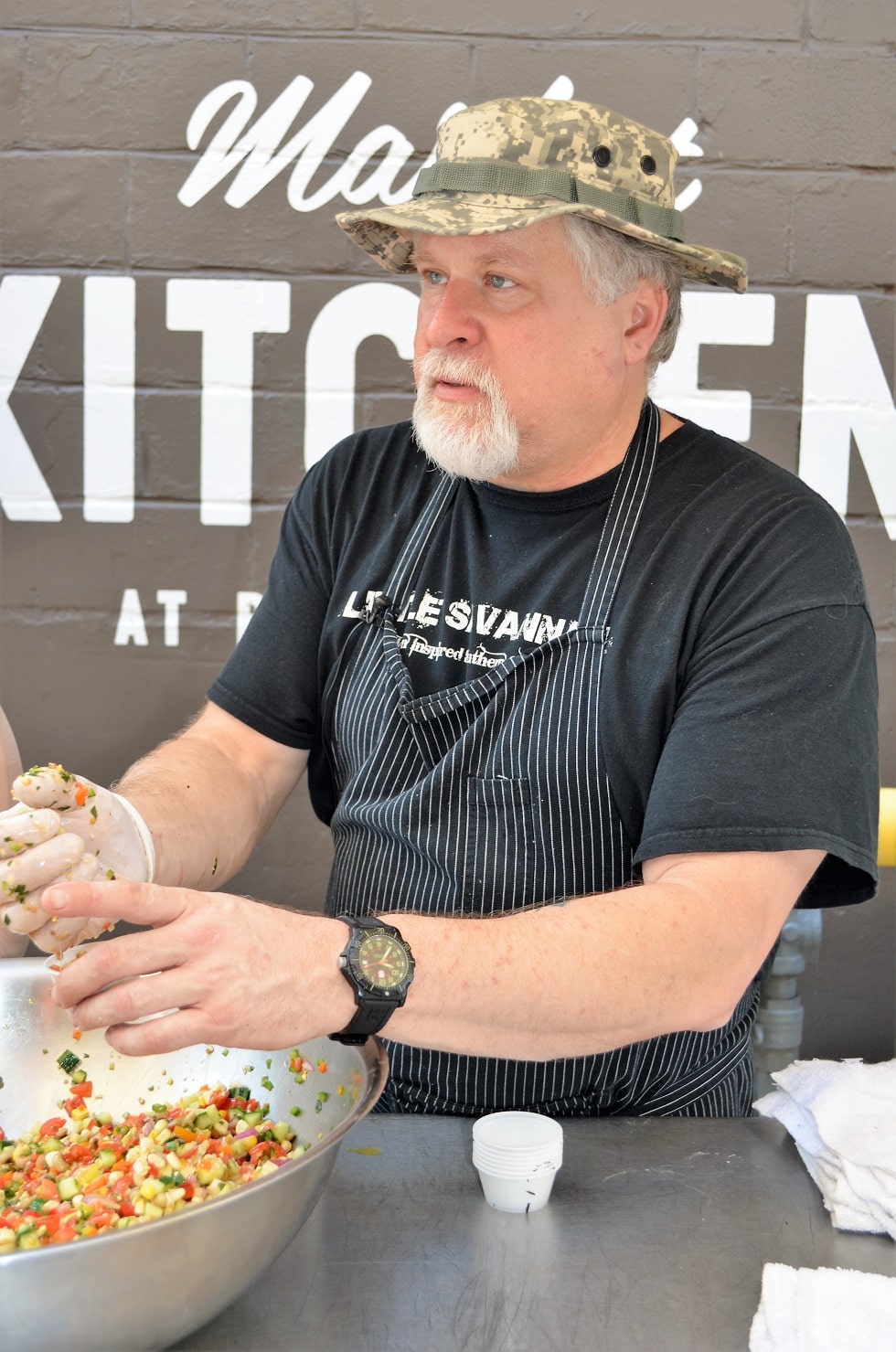 1 red pepper, diced
1 Jalapeno pepper, diced
1 small red onion, diced
1 garlic pod, minced
6 ears corn, roasted or grilled in husk
3 cups fresh peas, cooked until tender
3 peaches, under ripe, diced
3 tomatoes, diced
2 limes, zested and juiced
12 okra, sliced thin
1 bunch cilantro leaves, minced
¼ teaspoon cumin
salt and pepper to taste
Preparation:
Combine all ingredients, except the okra and cilantro, mix thoroughly and refrigerate for 30 minutes. Combine okra and cilantro just before serving; Serve with tortilla strips or as a refreshing side dish to meats and seafood..