The chef from Cantina Tortilla Grill shares his take on seafood tacos with a sweet salsa that is growing in popularity. The chef prepared the recipe at the Market at Pepper Place this morning.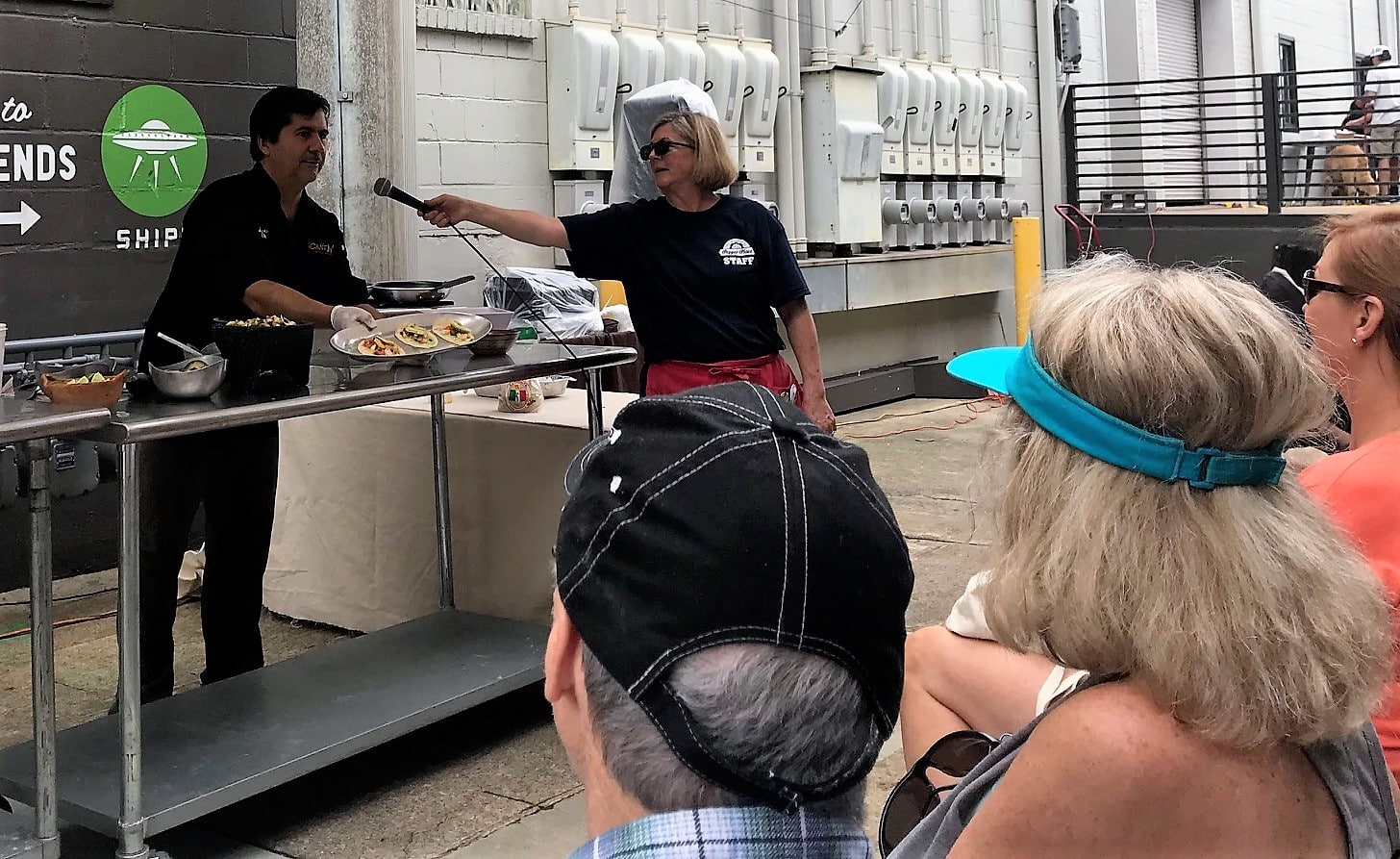 Ingredients:
Shrimp Mixture:
16-20 shrimp, peeled & deveined, tail off, cut in small cubes
Poblano peppers, fried or grilled, peeled, cut in small cubes
Cherry tomatoes
Yellow corn, rinsed & drained
Green onions
Unsalted butter
Garlic, finely chopped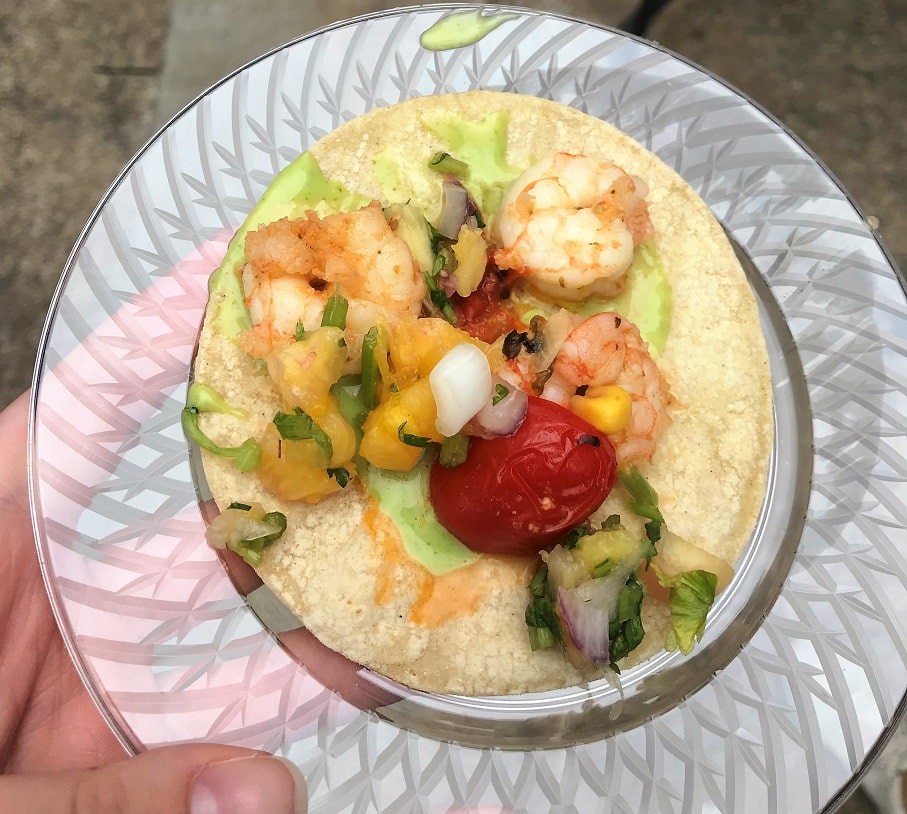 Mango Salsa:
Mango, peeled and cut in small cubes
Cilantro, rinsed, drained & finely cut
Purple onions, rinsed and chopped
Balsamic Vinegar
Instructions
Cook the shrimp: In a pot, melt butter; add poblano peppers, green onions, corn, tomatoes and garlic. Let cook for 5 minutes at medium temp, then add the shrimp and let cook for 5 minutes.
Make the salsa: Mix all the ingredients, and then add balsamic vinegar to taste.
Prepare the taco: Heat 6-inch flour tortilla, add a layer of cilantro mayo, 3-4 ounces of the shrimp mix, and 1 ounce of the mango salsa on the top, Serve with a lime wedge and if you want it spicy, add some fresh jalapenos.