Blankenship Farms Pottery, Pelham
The Maker: Donnalee Blankenship
Donnalee Blankenship sat at her first potter's wheel just eight years ago, but she has already created work that is timeless.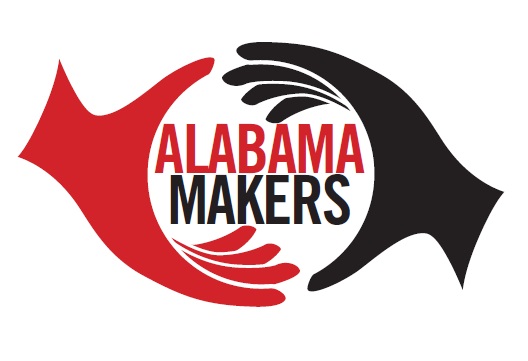 Blankenship hadn't had an art class of any type since elementary school when she signed up for a pottery wheel class offered by the Shelby County Arts Council.
"I just got hooked," she said.
As she learned, she also created.
"In the process of learning pottery and the process of learning how to do it and the different techniques, I ended up with a lot of stuff – a lot of things that I had made – and people started wanting to buy them, which was so strange to me," Blankenship said.
She thought "I made this, I don't know if I want to let this go. I put a lot of sweat and tears into that, I don't know if I can let it go."
Blankenship Farms Pottery is an Alabama Maker adding texture to useful art from Alabama NewsCenter on Vimeo.
Eventually, she learned to price her pottery and sell it, establishing Blankenship Farms Pottery. As she sold a piece, someone else would see it and request something similar.
She got into stores and started her own Etsy page. Now, she creates items that she knows are popular – platters, bowls, jewelry – with a knack for doing things in the shape of Alabama.
"A lot of things I make are Alabama-shaped," Blankenship said. "This is home. This is where our family is, this is where we're from. I love Alabama. It's just such a beautiful state."
Blankenship is always trying new things with textures and techniques, using everything from fabrics to stamps to make her work stand out.
When a retailer calls to request something she's never made before, she is quick to learn to meet the request.
"I'm just interested in trying new things and learning new things," Blankenship said.
In other words, she's still very much a student of her craft as she was eight years ago.
But she's also becoming a teacher.
She said the potters in the state don't look at each other as competitors but rather as fellow creators and are willing to teach others.
"I'm just so grateful that here in Alabama we have so many Alabama makers that are pouring into other people who have interests in art. I hope to continue that, too."
---
Blankenship Farms Pottery
The Product: Various works of pottery, many items in the shape of Alabama.
Take Home: A textured Alabama-shaped tray ($50).
Blankenship Farms Pottery is sold in Gifted Handmade Gifts and More (Pelham), Sanctuary Christian Books & Gifts (Alabaster), Blue Water Park Alabama (Pelham), Everything Alabama (Montgomery), Alabama Goods (Homewood), Sassy Sisters Boutique (Helena) and other stores.