Fritz Brothers Guitars, Fairhope
The Maker: Roger Fritz
Roger Fritz used a sheet of plywood and a three-color crayon to make his first guitar.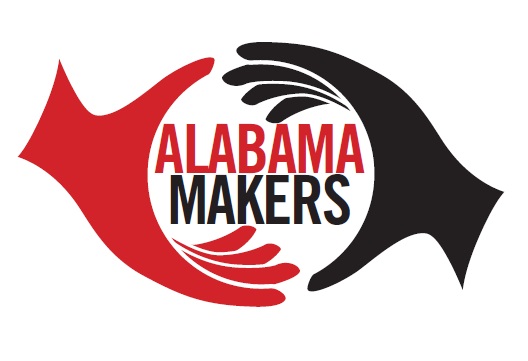 "My father wanted me to take up the trumpet, but I wanted to play guitar," Fritz said. "When he wouldn't buy me one, I built my own when I was 13."
Now more than 50 years later, Fritz is still crafting and caring for stringed instruments. He's designed and built acoustic and electric guitars and basses for the Gibson and Rose guitar companies in Tennessee, for Kay Guitars in California – and continues his music-making skills at a wood-filled workshop in Fairhope. His satisfied customers have included guitar heroes such as George Harrison, Keith Richards and Roy Buchanan, as well as hundreds of other professional and amateur musicians all over the world.
"My father worked for the FBI, so we moved around a lot," Fritz said. "We ended up in Mobile when I was 15. I later attended Marion Institute and Samford University, where I took music lessons from a priest. My dad eventually bought me an acoustic guitar, but by then I was playing in a rock band. That became my on-the-job training."
Fritz Brothers Guitars is an Alabama Maker for big-name music makers from Alabama NewsCenter on Vimeo.
The young musician continued his tuneful training by working in music stores around Birmingham. He moved to Nashville in 1978, handcrafting bluegrass guitars and mandolins for Gibson, and later migrated to northern California to open his own shop and design instruments for Kay Guitars. "I met my wife, Christy, in California, and we stayed out there for about 18 years," Fritz said. "We came back to Mobile to care for my mother – and that's when my brother, John, and I formed Fritz Brothers Guitars."
The company – as well as Roger, Christy and their two children, Emerson and Greta – moved to Fairhope a few years ago. Although John left the company, Fritz kept "Brothers" as part of its name. "I'd always wanted to start my own guitar business, but after we formed Fritz Brothers, Gibson offered me my own division to run," he said.
"So we put our company in mothballs for a while. Now I guess you could say I'm semi-retired."
The master luthier may have slowed down a bit, but not much. He continues to craft custom-made semi-solid and hollow-body electric guitars and basses, as well as acoustic instruments.
"I also do a lot of repair work," Fritz explained. "I usually have 10 to 15 broken guitars sitting around the shop at any one time. I've been doing this for so long that I really don't have to advertise – most of my jobs come from our Facebook page that Christy does, or by word of mouth."
He still strums a few tunes now and then. And these days, his teenage kids are playing as well.
"Both of them are musically inclined, and pretty good on the guitar and piano," Fritz said.
And fortunately – if they ever need a guitar – they won't have to build one from a piece of plywood.
---
The Product: Handcrafted electric guitars, basses and acoustic guitars, as well as guitar repair.
Fritz Brothers Guitars, 707-937-6060
http://fritzbrothersguitars.com/