School is out, and it is time to load up on the fun.
Woodlawn Street Market 
The Woodlawn Street Market is back. Support more than 80 local vendors in the heart of historic Woodlawn. Marketgoers will find art, jewelry, clothing, produce, children's books and toys. Live entertainment and dancers are included.
The Woodlawn Street Market is Saturday, June 9, on the block of 55th Place South from 10 a.m. to 4 p.m.
For more details, email bg[email protected] or visit www.revbirmingham.org.
Check out the fun at the Woodlawn Street Market from Alabama NewsCenter on Vimeo.
Disney's 'Beauty and the Beast'
The Broadway musical "Beauty and the Beast" is June 8 to July 1 at the Dorothy Jemison Day Theater. In this classic story, learn how a village girl helps a cold-hearted beast under a spell get out of isolation. ASL Interpreters are available Saturday, June 16, at 7:30 p.m. The Autism Society of Alabama will offer a sensory-friendly performance Tuesday, June 12, at 2 p.m.
Follow this link for ticket information.
For more information, call 205-324-2424. The Dorothy Jemison Day Theater is at 800 19th St. North.
Magic City Caribbean Food and Music Festival
This year's Magic City Caribbean Food and Music Festival will be a blast with music, food, dancing and children's activities. A Caribbean parade begins at noon. Click here for the complete list of activities.  Learn more about Caribbean heritage and other cultural activities on Saturday, June 9, at 11 a.m. Call 205-383-1726 or email [email protected] for more information.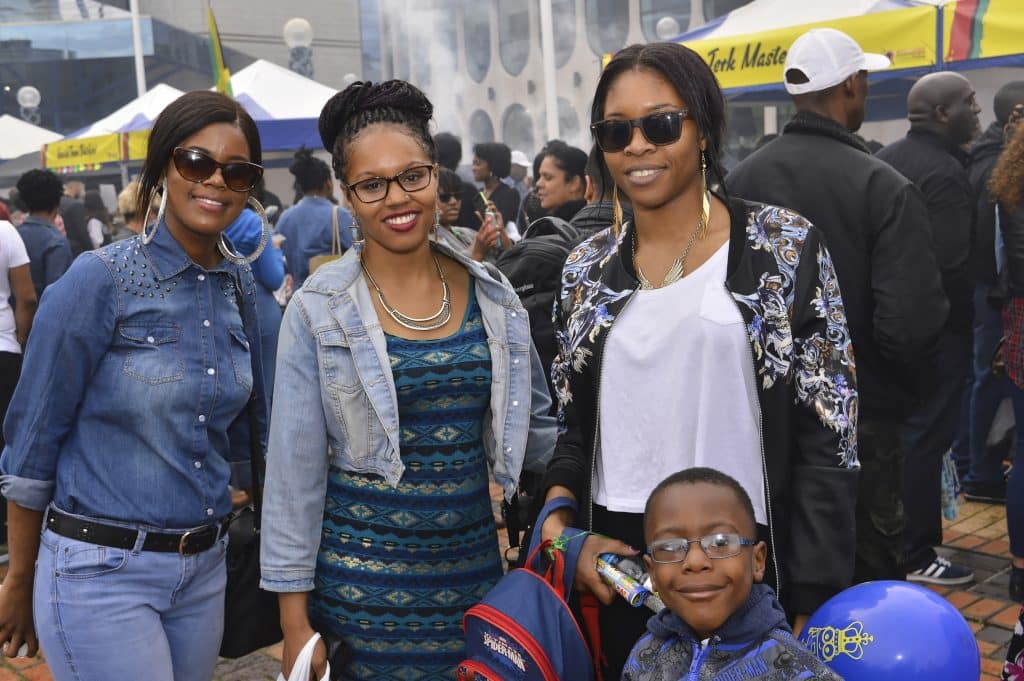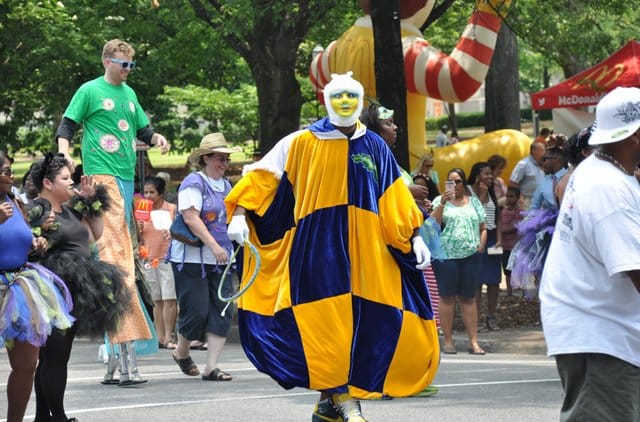 Birmingham Heart Walk 5K/1-mile walkers
Let's Walk! Grab your gym shoes and hit the pavement Saturday, June 9, at Railroad Park in Birmingham to support the lifesaving work of the American Heart Association. The event begins with heart-healthy educational activities, a warmup at 7 a.m. and the walk/run begins promptly at 7:30 a.m. To sign up to walk with our team, go to 2018 Birmingham Heart Walk and click "Join this Team."
For more information, contact Nicole Hedrick at 205-226-1181 or [email protected]
Family Fun Festival & Expo
Huntsville's Family Fun Festival and Expo is Saturday, June 9, from 10 a.m. to 5 p.m. at the Von Braun Center. The event includes a sports arena, dancing and a variety of children's activities. The proceeds from this event goes to the Free2Teach educational program, which provides free resources to three public school systems in Madison County. Admission requires a donation or school supplies. Parking is $10. Pets are not allowed with the exception of service dogs. Coolers and recording devices are prohibited.
Stay current through social media: Facebook, Instagram and Twitter.
For more information, email [email protected].
Jazz in the Park
Jazz in the Park will feature C. LaFaye and Jonathan Fritzén in its concert series Sunday, June 10, from 6 p.m. until 9 p.m. at Arlington Antebellum Home & Gardens. It was in 2008 that Billboard chart-topping keyboardist Jonathan Fritzén burst onto the scene with his debut recording 'Love Birds'. He is now able to boast five Billboard Top 5 singles and three No. 1 albums on the Smoothjazz.com charts. Known for his high-octane live performances, Fritzén has appeared at major festivals around the world. LaFaye has always loved music, but never knew she possessed a gift of singing until she joined a community choir when she was attending high school. After becoming a member of this choir, she took on the role as lead singer and realized she was a natural talent. The series is traveling across the state featuring a variety of concerts.
Admission is free. Click here for the complete schedule.
Call 205-616-1735 or visit magiccitysmoothjazz.com/.
Follow Jazz in the Park on Facebook for inclement weather and other notifications. Dates are subject to change.
Here is a sneak preview of what to expect at this week's Jazz in the Park:
Alabama Symphony Orchestra
Enjoy three summer Alabama Symphony Orchestra concerts at Railroad Park: On Friday, June 8, at 8 p.m., join the ASO and Carlos Izcaray for an evening of Beethoven Under the Stars. The evening begins with a trio of delightful overtures from Rossini, Beethoven and Humperdink and concludes with Beethoven's First Symphony. On Saturday, June 9, at 8 p.m., hear the ASO and maestro Chris Confessore perform a pair of dynamic overtures: Rossini's William Tell and Tchaikovsky's 1812. The evening also includes Strauss' romantic and triumphant Emperor Waltz. On Sunday, June 10, at 6 p.m, enjoy the ASO's family friendly night with everything from "Jurassic Park" to "Super Mario Bros." to "West Side Story."
The evening is full of energetic music and has something for everyone.
Visit https://alabamasymphony.org/events for tickets or call 205-975-2787.
Crawfish Cook-off
Gather your family and friends and head toward the North Baldwin Chamber of Commerce in Bay Minette for its Crawfish Cook-off. Entertainment includes live music featuring Ryan Balthrop, cook-off competitions with awards and children's activities. The gates open at 5:30 p.m. on Friday, June 8. Visit the website for ticket information.
Follow Facebook for updates.