Andrew Lee Designs, Auburn
The Maker: Andrew Lee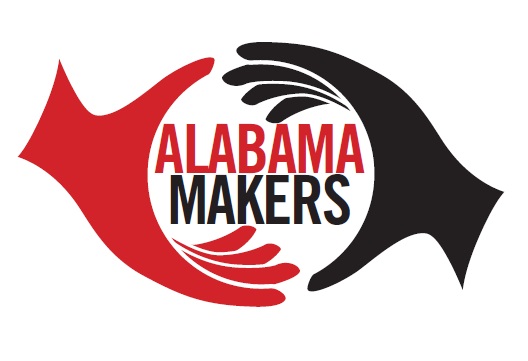 As the creative lead for Auburn Online, Andrew Lee helps Auburn University make its online courses more engaging with colorful graphic designs, digital illustrations and animation.
In his off hours, the talented artist creates painstakingly detailed depictions of Alabama's flora and fauna on paper, leather and wood.
"I got a degree in industrial design from Auburn – and after living in Tennessee, South Carolina and Louisiana for a while I returned to work in digital media and online education at the university," he says. "I enjoy my job, but it's my painting, printmaking, woodworking and leather working that help me unplug afterwards."
Andrew Lee is an Alabama Maker whose art gives second life to the state's flora, fauna from Alabama NewsCenter on Vimeo.
Growing up near Auburn, Lee started drawing and painting in high school.
After graduating from the university, he worked in South Carolina and Louisiana, where he met his wife, Whitney. "I had nearly given up painting altogether — there didn't seem to be enough time or a need to. And I'd always heard there was no way to support a family as an artist," he says.
Lee's artistic epiphany came one day while he and Whitney were visiting friends at Lake Martin. "We were on a screened-in porch, just the two of us talking," he remembers. "I was in between career moves and frustrated with the way things were going. Whitney told me, 'You know, you should paint something — you never paint anymore and that's a waste.'"
The couple hopped into a boat and started paddling around the lake. "I came across an old lure stuck in the limbs of a tree," Lee says. "Don't know why I chose it, other than it just seemed to embody someone's good time on the water making memories or finding some peace and quiet."
Inspired by the found object, Lee created a colorfully detailed print of the lure. That led to a series of paintings and prints based on the state's plants, animals, fish and fishing tackle. "I started by doing simple lures and fishing flies, things most people don't pay attention to," he explains. "Then I moved on to bigger things, painting wild turkeys from photos. It started out mainly as a hobby, but people kept sending me pictures of birds, flowers and wildlife — as well as their dogs — and asking, 'Hey can you paint this?'"
Today, Lee offers a variety of prints and paintings of natural subjects ranging from snow-white cotton bolls to iridescent oysters. He also creates leather coasters adorned with wildlife, and wooden fly boxes made from antique heart pine, while Whitney designs jewelry. "She's always had a great eye for design and a talent for connecting with people," Lee says.
Their art has allowed the couple and their two sons, John Henry and Matthew, "to meet all sorts of people and see beautiful parts of the South," he says. "I use those as inspiration. I love sitting back after I've finished something and then get a joyful response from someone who sees their commission dog portrait for the first time, or a thank-you note from someone who received my work as a gift. That makes it all worth the effort."
---
The Product: Handcrafted paintings, prints, leather goods and wooden cutting boards.
Take Home: A limited-edition, iridescent print titled "Oyster" ($58).
Andrew Lee Designs, www.andrewleedesigns.com