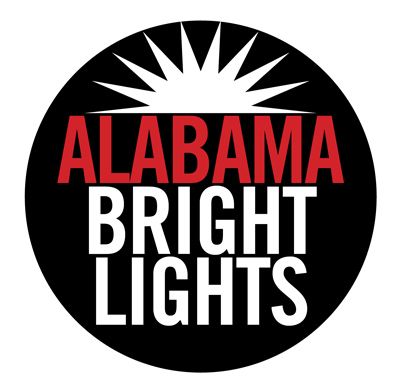 While deployed with the Air Force in Afghanistan, Ryan Charrier learned that a fellow service member had never been on a family vacation. Charrier decided to do something and Operation ReConnect was born.
The nonprofit provides vacation homes at Orange Beach for veterans free of charge. It began in 2015 and has since served more than 300 families whose loved ones were returning from deployment.
"When I met my friend's wife after their Operation ReConnect trip, I learned that it was the first time their 14-year-old daughter and 10-year-old son had seen the Gulf," Charrier said. "It made me feel pretty amazing, to know that you can impact a child's life. What we do at Operation ReConnect is connect the communities and businesses together. This isn't us doing everything on our own. We have so many supporters that help us make this possible."
Operation ReConnect is an Alabama Bright Light on the beach for veterans and their families from Alabama NewsCenter on Vimeo.
Charrier works with Bellator Real Estate & Development in Orange Beach to provide beach homes for veterans. Asked about the responses he gets from veterans and their families, a teary-eyed Charrier pulled out his cellphone.
"We got this letter three weeks ago on Facebook: 'There are no words to describe how appreciative we are to have had the opportunity to experience the generosity of Operation ReConnect. Not only was the team available any time we had questions, the people of Orange Beach were so hospitable. We are beyond grateful for the week of family time in a beachfront condo. We applaud you for this amazing program from the bottom of our hearts and would like to thank Operation ReConnect, the team and all of the contributing businesses for allowing us to experience the beauty of Orange Beach, Alabama.'"
Just then, a family came in and Charrier helped them select a beach condo for their upcoming vacation. There were smiles all around, but none bigger than Charrier's.
Jeff McLaurin, managing broker for Bellator Real Estate & Development, believes the men and women who sacrifice their time to serve and fight for our freedom deserve quality time with their loved ones.
"I have had the opportunity to help check in some families," McLaurin said. "It only takes a few seconds to see the deep appreciation these men and women have for the chance to enjoy the beach with their loved ones. Operation ReConnect is a very special organization for very special men and women of our armed forces."
Charrier started Operation ReConnect without expecting to become so personally touched by the organization's work.
"It's difficult to explain the overwhelming feelings I get on the day-to-day activities with Operation ReConnect," he said. "Never in a million years I would have imagined it would be such an emotional process."
Operation ReConnect representatives first meet with each military family to learn their preferences and limitations. The family members choose a condo that will be available when they are able to be there together.
The challenge of running a successful program is keeping more condos available as more and more veterans find out about Operation ReConnect, Charrier said.
If more condo owners could know the satisfaction Charrier and others know, it should be easy.
"When you get a text from a mother, and their child is standing with their feet in the Gulf for the first time …" he said. "I mean, how can you put that into words?"
Alabama Bright Lights captures the stories, through words, pictures and video, of some of our state's brightest lights who are working to make Alabama an even better place to live, work and play. Award-winning journalist Karim Shamsi-Basha tells their inspiring stories. Email him comments, as well as suggestions on people to profile, at [email protected]