Performer: Vic Mensa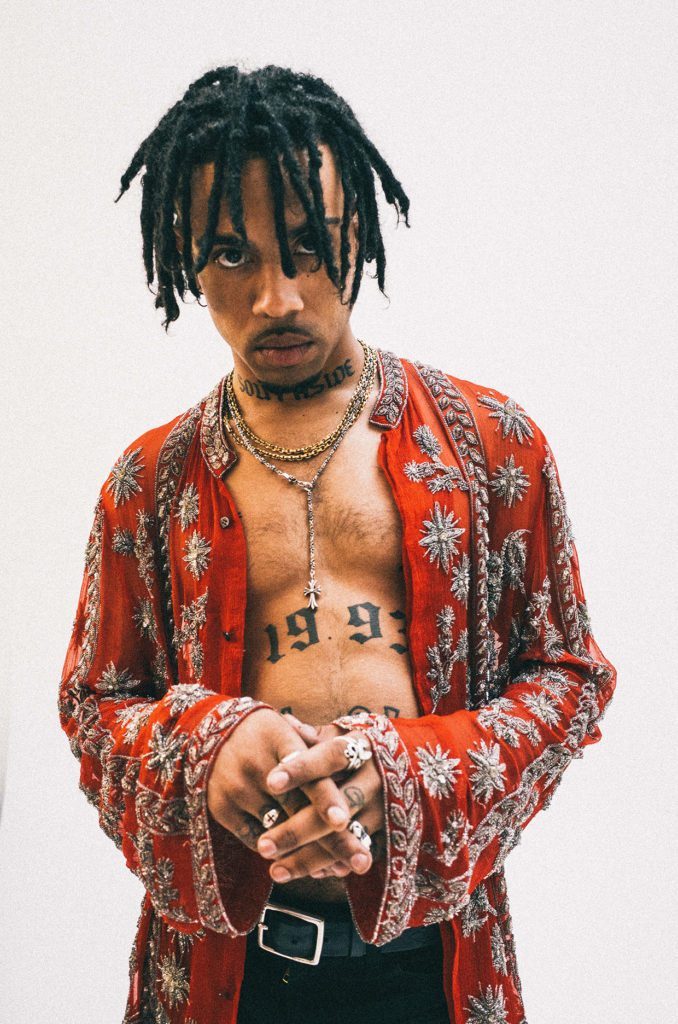 Sloss Fest: See up-and-coming rapper Vic Mensa on Saturday, July 14, on the Monster Energy Shed Stage from 9:45 p.m. to 11 p.m.
Type of Music: Rap, hip-hop
About: Part of the Roc Nation family, Mensa hails from Hyde Park, Chicago. At 22, he helped co-found the SAVEMONEY collective and released two mixtapes. Now, at 24, Mensa has established himself as one of today's artists, performing on Saturday Night Live and the Coachella Valley Music and Arts Festival. He was Justin Bieber's opening act for the Purpose World Tour in Europe. Many of his songs deal with love and loss, and his personal demons — the struggle with drug addiction and depression. Mensa believes that a lot of people are pushed to violence and murder through desperation. He said that telling his stories, through his music, has allowed him to move past the problems. He is the founder of the SavemoneySavelife foundation that combats racism and funds three programs for health and the arts in Chicago.
His album "The Autobiography" debuted at No. 27 on the U.S. Billboard chart. The album features Pusha T, Ty Dolla Sign, Pharrell Williams and Joey Purp, among other artists.
The song "Heaven On Earth" discusses Mensa's take on a young man who is murdered in the street, in front of a liquor store.
Discography:  "The Manuscript" in June 2017, "The Autobiography" in July 2017,  "Hard Times" in 2011 and "Innanetape," 2013. He collaborated with rap artists Sia and Kanye West on "Wolves."
You might have heard: "Heaven On Earth," "Down on My Luck," "Rollin Like A Stoner," "We Could Be Free" and "Rage."
For fans of: Kanye West
Social: Facebook, Twitter, Instagram, YouTube
Sloss Music and Arts Festival takes place at the historic Sloss Furnaces in Birmingham July 14-15 and features more than 40 performers on four stages. Buy tickets here.