Sweet corn is the vegetable world's sweetest offering. Every bite bursts with a simple sweetness and crunch that makes the Southern summer staple better than candy.
In Alabama, sweet corn season begins in June and ends in September and is one of the most popular summer vegetables at farmers markets and roadside stands. Preparation is simple and fast, and sweet corn makes a perfect side for just about any meal.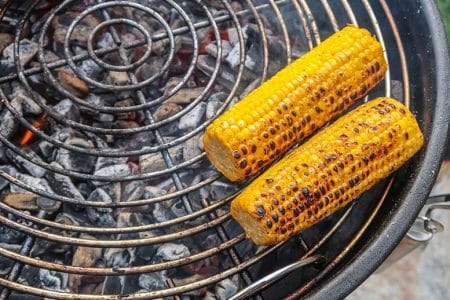 Madison County's Shannon Moore has been cooking with sweet corn since she was a little girl.
"I learned a lot of my corn recipes from my grandmother," she said. "She always made her creamed corn with half sweet corn, half field corn, and it was just the perfect level of sweetness."
Shannon's husband Brandon grew up growing and cooking sweet corn, too, so the couple was eager to support their oldest son Jay when he decided to start growing and selling sweet corn five years ago.
"It's his summer job — he does everything, and we are so proud of him," Shannon said. "He manages the books, plants the seeds, harvests it, takes orders and even delivers to his customers now that he can drive."
Jay, 16, tries different varieties each year. His favorite so far is Obsession, a tender variety that must be harvested by hand.
"That's definitely the hardest part — getting up early on those hot, wet summer mornings and going out to the fields to pick it, but he does it, and his customers love it," Shannon said. "He even sold to a restaurant last summer."
Shannon, a science teacher at Meridianville Middle School, teaches students to grow corn and other crops as part of a hands-on curriculum that pairs science concepts with agriculture.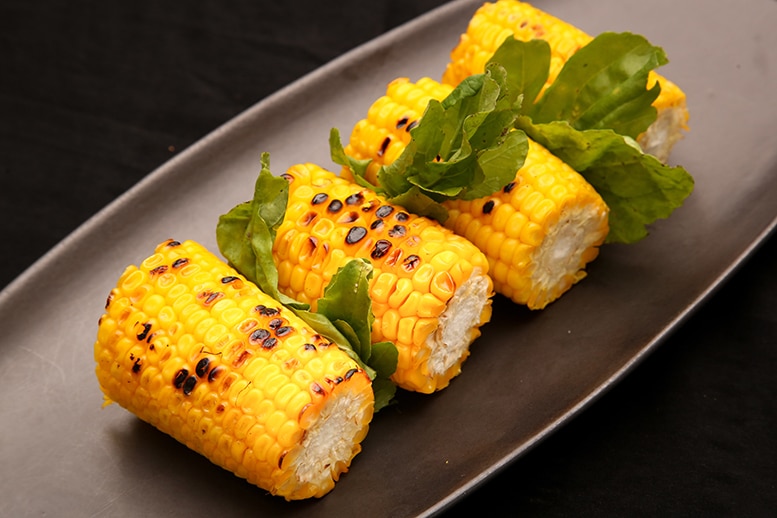 "It's called Fostering Environmental and Agricultural Scientists for Tomorrow (FEAST)," Shannon said. "The students grow crops like corn and strawberries, and we study the science going on behind it. It's so great to see kids — my own and my students — be exposed to growing their own food. It teaches them a lot of responsibility, as well as makes science come alive."
Grilled Sweet Corn
Preparation
Heat charcoal or gas grill.
Use the boiled corn on the cob recipe to prepare corn, allowing the corn to sit for 10-15 minutes after adding to the boiling water. Remove corn from water and pat dry. Lightly coat corn with vegetable oil. Scrape grill grates, then apply oil to the grates using a paper towel and tongs to prevent sticking.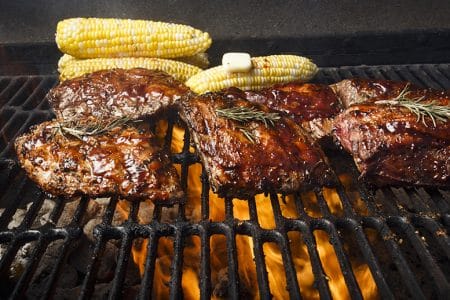 Grill corn until charred. Remove from grill.
If desired, mix butter with 1-2 tablespoons of herbs, such as parsley and chives, and season corn with herbed butter and salt and pepper to taste.
Ingredients
8 ears fresh sweet corn
Several tablespoons vegetable oil
1 stick butter, softened
Herbs (optional)
Salt and pepper to taste