The Colorado State University Department of Atmospheric Science has released a new forecast for the 2018 hurricane season that downgrades prior predictions and anticipates  "below-average activity."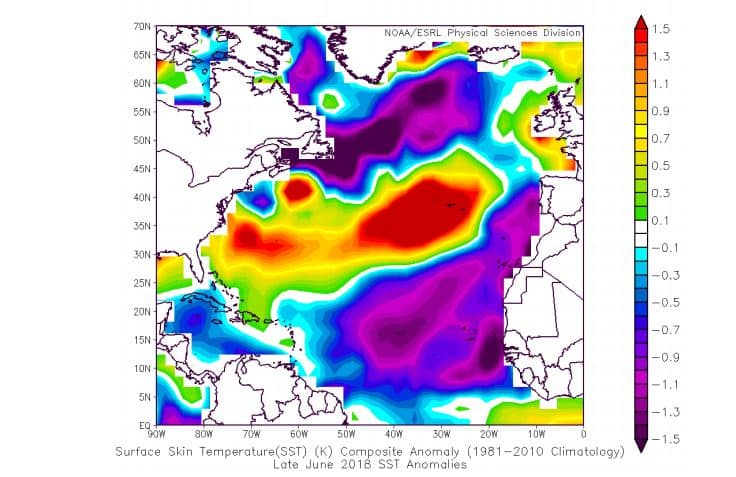 For the entire U.S., the probability of a major hurricane making landfall is 39 percent, down from 52 percent. For the East Coast, including the Florida Panhandle, the probability is 22 percent, down from 31 percent. And the Gulf Coast's probability of having a hurricane make landfall is 21 percent, down from 30 percent.
One possible reason for the decreased forecast is water temperature, which has been significantly cooler in the Atlantic Ocean this year, Colorado State forecasters said.
A major hurricane is defined as Category 3, 4 or 5 but it doesn't take a major hurricane to cause severe damage. Make sure to take the necessary steps to be prepared for hurricane season.
Colorado State will release a final seasonal forecast for 2018 on Thursday, Aug. 2. All forecasts can be found online.