Gov. Kay Ivey joined executives of Philadelphia-based Carpenter Technology Corp. at the Farnborough International Airshow today to announce plans for adding an Emerging Technology Center at its campus in Limestone County in northern Alabama.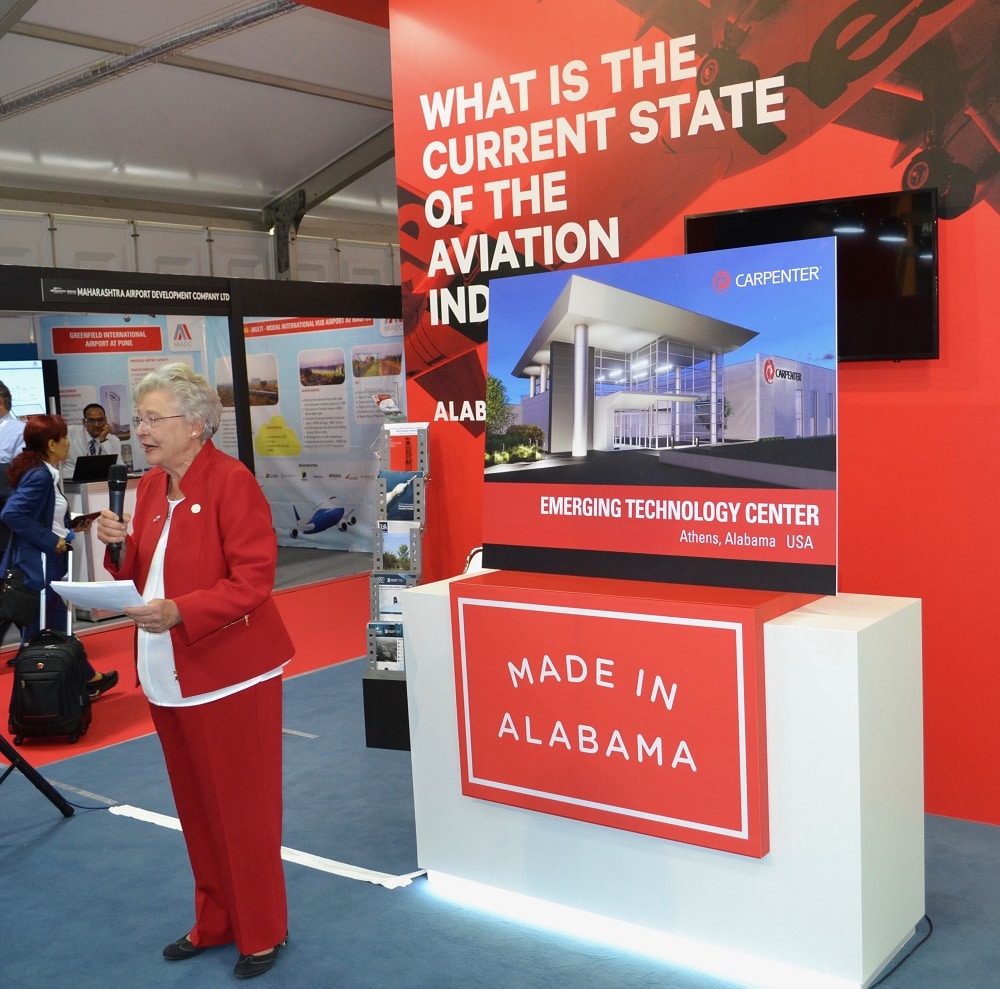 The facility will initially focus on additive manufacturing (AM) technology development, with future investments slated for soft magnetics and meltless titanium powder.
Over time, Carpenter is expected to invest $52 million in the Emerging Technology Center, which is vital to accelerate the company's key growth initiatives and is aligned with its business strategy of becoming an end-to-end solutions provider in the AM area.
Approximately 60 jobs will be created over the next five years.
"Carpenter's decision to locate this facility at its existing Athens site reflects the company's confidence in its Alabama operation and the workforce there," Ivey said.
"I know that the discoveries made at this center will power many advances in high-tech manufacturing for Carpenter."
Ivey and Carpenter officials announced the project during a ceremony today at the Alabama Department of Commerce's "Made in Alabama" booth at the Farnborough Airshow, the industry's premier 2018 trade show.
Stephen Peskosky, Carpenter's vice president of corporate development, stressed the significance of Carpenter's expanded operations in Alabama.
"Our relationship with the state of Alabama has flourished since we selected Limestone County for our forging facility in 2011. With the addition of the Emerging Technology Center, our Athens, Alabama location continues to be a key location in supporting many of the key markets we serve."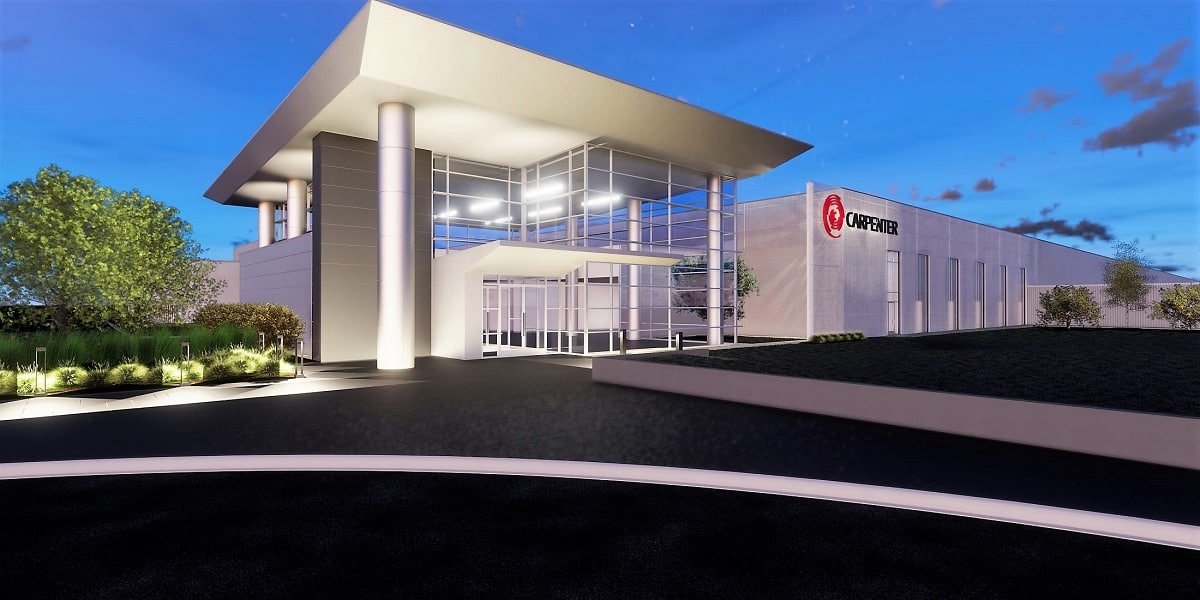 Growth plans
Carpenter's 500,000-square-foot Alabama manufacturing facility, which began operations in 2014, produces high-end specialty alloy products, primarily for the aerospace and energy markets.
It later expanded the Athens site to produce superalloy powders used in applications including jet engine disks and 3-D printed aircraft engine components.
"We are excited that Carpenter Technology has once again decided to expand their presence in Limestone County," County Commissioner Mark Yarbrough said. "They have been and will continue to be an outstanding community partner."
To date, the company has invested $575 million in its Alabama operations.
"This new facility is vitally important to the growth of Carpenter's AM industrialization," said Greg Canfield, secretary of the Alabama Department of Commerce.
"It not only complements the company's ongoing AM investments and recent acquisitions in this evolving space, but it also creates high-paying jobs in Alabama while also expanding the capabilities of the state's already robust aerospace industry."
Carpenter is a recognized leader in high-performance specialty alloy-based materials and process solutions for critical applications in the aerospace, defense, transportation, energy, industrial, medical and consumer electronics markets.
Founded in 1889, Carpenter has evolved to become a pioneer in premium specialty alloys, including titanium, nickel and cobalt, as well as alloys specifically engineered for AM processes and soft magnetics applications.
Carpenter has expanded its AM capabilities to provide a complete "end-to-end" solution to accelerate materials innovation and streamline parts production.
This story originally appeared on the Alabama Department of Commerce's Made in Alabama website.