Dust off your social calendar and catch a glimpse of what's happening in an area nearest you.
W.C. Handy Music Festival
Learn more about the late musician and songwriter at the 37th W.C. Handy Music Festival presented by the Music Preservation Society July 20-29. Handy became the "Father of the Blues" after he wrote "Memphis Blues" in 1912. He was inducted into the Alabama Jazz Hall of Fame in 1985 and the Alabama Music Hall of Fame in 1993. This musical tradition is one of the largest tourist attractions in the state. More than 200 local and international artists will be featured at the festival. The show headliners are the Fame Gang featuring Candi Staton, Travis Wammack, Willie Hightower and other musical artists.
The 10-day event will attract thousands of people to concerts, plays, art exhibits, picnics, restaurants, clubs, parks, churches, retail stores and other venues in the Florence, Sheffield, Tuscumbia and Muscle Shoals areas.
Tickets are available at 222.fame2.com or 256-381-0801, ext. 0.
To find out more, call 256-766-7642.
Jazz in the Park
This weekend's Jazz in the Park concert series will feature Sherry Reeves and KB's Tecnique on Sunday, July 22 from 6 p.m. until 9 p.m. at Wiggins Park in Birmingham. Admission is free. Click here for the complete schedule. Call 205-616-1735 or visit magiccitysmoothjazz.com/.
Follow Jazz in the Park on Facebook for inclement weather and other notifications.
Dates are subject to change.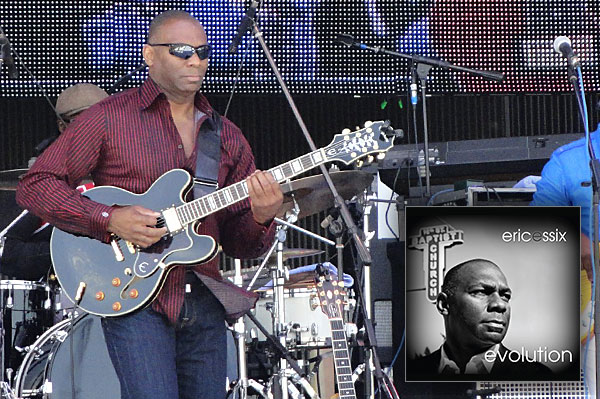 Eric Essix in concert
Contemporary jazz guitarist Eric Essix will be in concert at the historic Lyric Theatre July 21 from 8 p.m. to 10:30 p.m. This year marks two inspiring milestones in Essix's multi-faceted career. The jazz guitarist is currently in the studio with his longtime band working on a project under the title, "25-30 Sessions," indicating that this will be his 25th full-length recording since launching his recording career in 1988 with the release of "First Impressions."
Performances include brothers Noah and Josh Thompson of Roman Street.
Tickets prices range between $20 and $30.
The Lyric Theatre is located at 1800 Third Ave. N. in Birmingham.
'Mamma Mia!'
On the eve of her wedding, a daughter's quest to discover the identity of her father brings three men from her mother's past back to the Greek island paradise they last visited 20 years ago. The storytelling magic of ABBA's timeless songs propels this enchanting tale of love, laughter and friendship. "Mamma Mia!" is through Aug. 5 at the Dorothy Jemison Day Theater in Birmingham. Ticket prices start at $25. Free parking is available on the street in front of the theater and the Park Rite deck, or on the corner of Fourth Avenue North and 19th Street.
Paid parking is available in front of the building on 19th Street.
The RMTC is at 301 19th St. N. in Birmingham.
Call 205-324-2424 or go online for more information.
Lake Rodeo
Some of the best bull riders in the Southeast will be in action for the Bulls on the Lake Rodeo in Pell City Friday, July 20-21 at 7 p.m. The championship rodeo kicks off the event with a country music concert headlining Johnathan East at 6 p.m. East will play during intermission. Bull riding, barrel racing, mechanical bull, petting zoo, pony rides, bounce tent, clown act and food vendors are among the events planned.
The gates open at 5 p.m.
Tickets are $15 for adults, $10 for children 6 to 12 years of age and free for children ages 5 and under.
'Cinderella'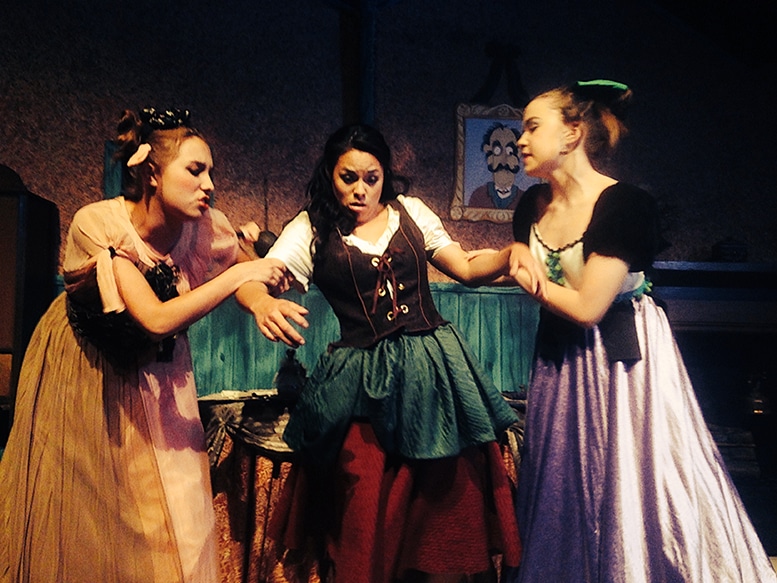 The Broadway production, "Cinderella – The Musical," is Friday, July 20-Aug. 12 at the Playhouse in the Park in Mobile. This classic fairytale shows how Cinderella overcomes oppression by her wicked stepmother and jealous stepsisters as she runs off into the sunset with a charming prince. Proceeds from this fundraiser will go to Playhouse in the Park theatre to enhance arts education and entertainment in the city.
The shows are Friday and Saturday at 7:30 p.m. and Sunday at 2:30 p.m. Tickets are $16 for adults and $14 for students and seniors.
Visit  www.playhouseinthepark.org or call 251-602-0630 for more information.
'Annie'
The Broadway musical "Annie" is underway through Sunday, Aug. 5 at the Alabama Shakespeare Festival in Montgomery. Sing along with your favorite songs, including "Tomorrow" and "It's the Hard Knock Life." Annie, an orphan girl, is taken in by a billionaire who longs to find her birth parents.
For tickets, click here.
To learn more about the production, visit the website.