July 20, 1972
Alabama Crimson Tide quarterback and radio personality Jay Barker was born in Birmingham on July 20, 1972. His football career began at Hewitt-Trussville High School in Trussville, where he graduated in 1990. To many of Barker's fans, his greatest achievement was helping end the Crimson Tide's 13-year drought by winning the 1992 national championship over the top-ranked Miami Hurricanes. The winner of the 1994 Johnny Unitas Golden Arm Award, Barker played professional football until 2001. Married to country singer Sara Evans since 2008, the couple live in the Mountain Brook suburb of Birmingham with their blended family of seven children. Barker is a football analyst for ESPN Radio.
Read more at BhamWiki.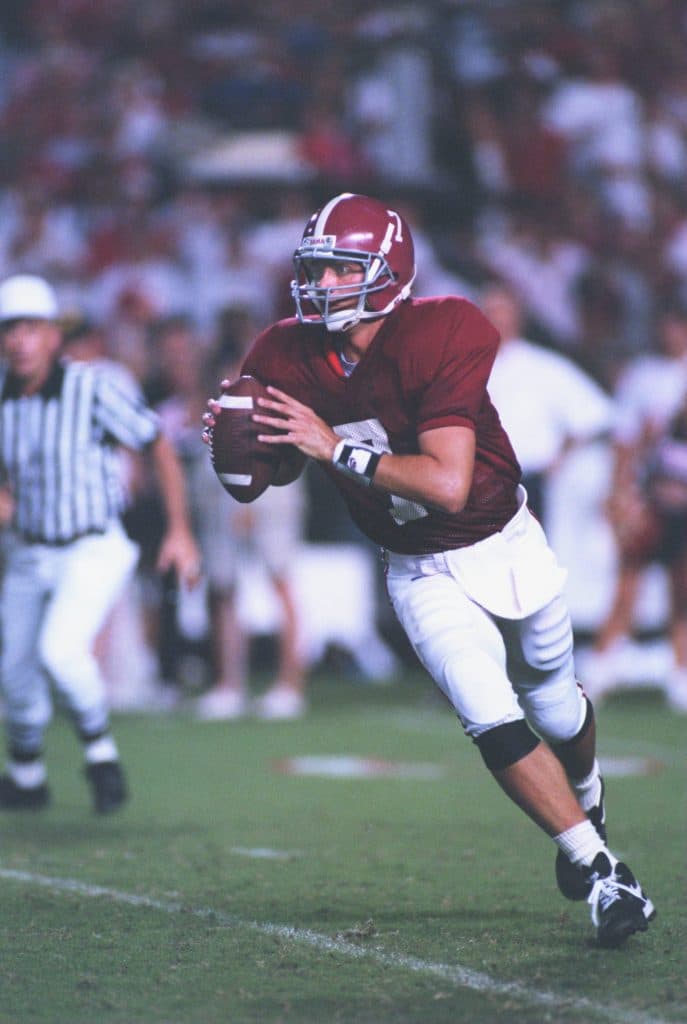 For more on Alabama's Bicentennial, visit Alabama 200.