July 28, 1875
Born on July 28, 1875, Hattie Hooker Wilkins was the first woman elected as a representative in the Alabama Legislature. The Selma native ran in the 1922 election with a firm belief that government should have a better representation of woman. While in office, Wilkins was most concerned with reforming education and improving health care in Alabama. Wilkins also founded the Selma Suffrage Association and was a member of the Alabama Equal Suffrage Association, where she spearheaded the movement proclaiming a woman's right to vote. She served one term, and was the only woman elected to the Alabama Legislature until 1937.
Read more at Encyclopedia of Alabama.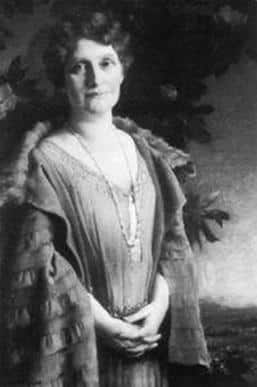 For more on Alabama's Bicentennial, visit Alabama 200.