Pottery Central World Headquarters, Gulf Shores
The Maker: Steven Dark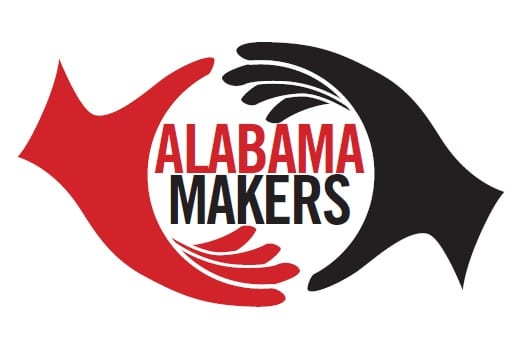 Steven Dark sure knows how to lighten up.
The Gulf Shores potter is known for both his talent and his mix of aptitude and attitude; his marriage of flair and fancy.
Whether it's sea turtles or face jugs, puzzle jugs or oyster shells, whiskey jugs or barnacle busts, Dark makes functional and ornamental ceramic art that is original and exciting.
For Dark, it all started when he hung around a potter who was working in the same shop that Dark works in today. The artist told Dark that if he was going to hang around the studio all the time, he might as well learn something, so he picked up learning to throw on the wheel.
After earning his bachelor's degree in fine art at the University of South Alabama (where he started a ceramics program), Dark got a master's degree in fine art at Edinboro University in Pennsylvania.
He returned to Gulf Shores and bought the building where he got his start and has been there ever since.
"I came back to where it all started," Dark said. "That's kind of fun, full circle. It's a tiny place. It's a little claustrophobic in here, but it's been my primary studio for nearly my whole career."
Pottery Central's Steven Dark is an Alabama Maker with many faces from Alabama NewsCenter on Vimeo.
Like his original teacher, Dark still makes cups and bowls and functional pottery. But these days he prefers working on sculptural pieces. Some of them are created from six separate pieces thrown on the potter's wheel and assembled, colored, textured, glazed and cured.
When he made an elaborate growler for his brewer friend Bill Garner of Yellow River Brewery in Milton, Florida, he couldn't help but add some whimsy.
"He thinks he knows everything, so I gave him a third eye," Dark said, laughing. "He's actually pretty smart and a really good brewer, so it really fit his personality."
Dark's work with face jugs and mugs has helped his work stand out from other potters.
Face jugs in Dark's style originated in the U.S. with slave potters from Africa who made ugly faces to put on graves to scare evil spirits away. Those faces were later put on mugs to warn children and others not to drink the contents, which may contain kerosene or even moonshine.
"The expressions, I think, have me captivated and so that's like a lifetime's work pursuing that," Dark said.
Dark will put faces on anything from planters to growlers. He hosts workshops where others create faces on jugs he made.
For some of his most popular items, Dark drew inspiration from his Gulf Shores surroundings.
His ceramic oyster shells can be used to grill, broil or bake oysters and other foods or can be used as a spoon rest or any number of decorative uses.
His hatching baby sea turtles are a nod to his volunteering with Share the Beach, which helps ensure newborn sea turtles make their way safely to the water after hatching.
Among the most elaborate items Dark produces are his puzzle jugs. Another tradition that harks back to olden times, the jugs were meant as tavern or parlor tricks where a person had to figure out the one way to safely drink out of a jug without spilling the contents all over themselves.
Dark has also become known for his barnacle work – a collaboration with Mother Nature and the sea, which came about by accident.
"In the beginning, I was making skinny-dippers and I set them out in the water and at low tide they were risqué and at high tide they were real mysterious – you know, you didn't see their face," Dark said. "Then, all of a sudden the water went down and they were kind of voluptuous – and it was kind of poking fun at my city councilmen and I was trying to get censored or I was trying to see the limit."
Dark thought he was doing the work anonymously.
"They  came back later and said, 'No! Sorry, but we really love them, and you can't do anything anonymously. We know your work,'" Dark said.
So Dark produced other swimmers, hula girls and busts to put in lagoons and waterways around Gulf Shores. Barnacles later attach to the pieces, giving them a different look and texture that Dark uses as he finishes the pieces.
"After a couple of years in the water, barnacles get big," he said. "It's an ecosystem unto itself by the time it's finished."
Dark's work can be found at his shop and in a number of galleries and shops on the Gulf Coast.
Pottery Central World Headquarters
The Product: A wide variety of functional and ornamental pottery in all shapes and sizes.
Take Home: A face jug, an oyster shell or a sea turtle (prices vary).
2417 East Second St., Gulf Shores, Alabama
http://www.stevendark.com/home.html