Alabama Restaurant Week and the Main Street Music Festival will make you proud to be in Alabama this weekend.
Alabama Restaurant Week
Alabama Restaurant Week will offer barbecue, seafood, steak and more in various cities Aug. 11-20. Restaurants will offer a two-course lunch or three-course dinner. Pricing is fixed at $10, $20, $30 and $40 for dinner and $10 and $15 for lunch. Specialty restaurants with limited menus may have pre-fixed meal offerings that are not multi-course.
For more information, contact [email protected] or call 334-242-4674.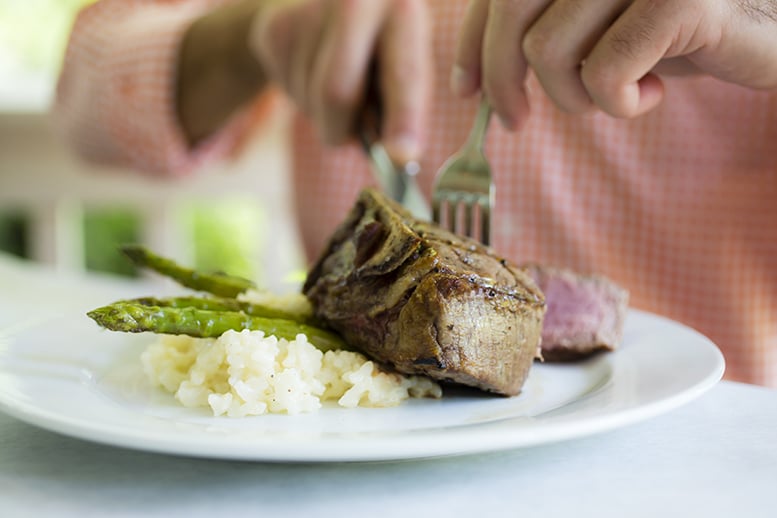 Big Bad Voodoo Daddy in concert
Big Bad Voodoo Daddy will perform at the Lyric Theatre Thursday, Aug. 9, at 8 p.m. This year marks the group's 25th anniversary. The jazz and swing band has sold more than 2 million albums, performed for three U.S. presidents, appeared on "Dancing with the Stars," performed at Super Bowl XXXIII and performed at other events globally.
Its biggest hits are "Go Daddy-O," "Why Me?" and "Mr. Pinstripe Suit."
'Cinderella'
The Broadway production, "Cinderella — The Musical," is underway through Sunday, Aug. 12, at the Playhouse-in-the-Park in Mobile. This classic fairytale shows how Cinderella overcomes oppression by her wicked stepmother and jealous stepsisters as she runs off into the sunset with a charming prince. Proceeds from this fundraiser will go to Playhouse-in- the-Park to bring arts education and entertainment to the city. The shows are Friday and Saturday at 7:30 p.m. and Sunday at 2:30 p.m.
Tickets are $16 for adults and $14 for students and seniors.
Visit  www.playhouseinthepark.org or call 251-602-0630 for more information.
Woodlawn Street Market 
Woodlawn Street Market is in its fifth season and has no plans of letting up. Support more than 80 local vendors in the heart of historic Woodlawn. Marketgoers will find art, jewelry, clothing, produce, children's books and toys. Live entertainment and dancers are included. The Woodlawn Street Market is Saturday, Aug. 11, on the block of 55th Place South from 10 a.m. to 4 p.m.
For more details, email [email protected] or visit www.revbirmingham.org.
'Secret Garden'
The beloved musical, "The Secret Garden" by Marsha Norman and Lucy Simon, is underway through Sunday, Aug. 12, at Prattville's Way Off Broadway. The production is based on the novel by Frances Hodgson Burnett. Find out how happiness and some of life's greatest lessons can be found in a secret garden. Purchase tickets online at cc.prattvilleal.gov. For more details, call 334-595-0854.
Visit the website at wobt.prattvilleal.gov.
The WOBT is at 203 W. Fourth St. in Prattville.
Main Street Music Festival
High Valley, Clay Walker, Dirt Circus, Drivin N Cryin and Tyler Farr are headliners at the Main Street Music Festival Aug. 10-11 in Albertville. Admission is free, but donations are accepted at the gates, which open at 4 p.m. on Friday and 9 a.m. on Saturday.
Children's activities include water park inflatables.
Go here for the schedule.