Samford football began the 2017 season with a bit of an identity crisis. But it didn't last long as the Bulldogs made a historic run.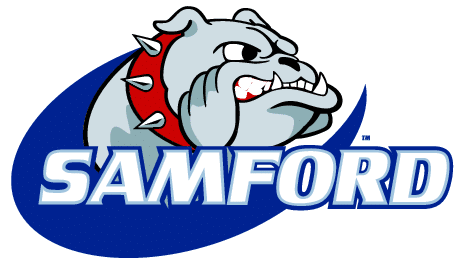 "We had trouble finding our identity," coach Chris Hatcher said of his team's early efforts. "Once we figured out what kind of team we were going to be, we really got on a roll."
That roll included beating some good teams on the road, upsetting top-10 Wofford and ending up one game out of first place in the Southern Conference. As a result, Samford made the playoffs in back-to-back years for the first time in 25 seasons.
"This year, our goal is to try to win one more game," Hatcher said, "and we'll have that elusive conference title we've been hunting."
The football season is approaching and Alabama NewsCenter is continuing its tour of college programs in the state. Next up is Hatcher's Samford Bulldogs.
Alabama NewsCenter: What is the outlook for this season?
Chris Hatcher: I feel good about where our team is now. Our guys have been engaged; they've been enthusiastic. I think they've been paying the price each and every day to be a good football team. A lot of it depends on how good everybody else is. But our goal is to be the best we can possibly be. Hopefully, our best will be good enough to have us in the hunt for the championship late in the season.
ANC: What is the strength of this year's team?
Hatcher: Having a quarterback who started three seasons definitely has to be the biggest strength that we have. We've got a guy back there who knows what he's doing. Depending how quickly some of those holes defensively are filled from departure and graduation, we may have to rely on him a little more early in the year than we would normally. I would definitely say our quarterback position has to be our strength.
ANC: Who are your team's standouts?
Hatcher: Devlin Hodges, our quarterback; Kelvin McKnight and Chris Selling, two wide receivers; we expect them to produce. They had great seasons last year. Defensively, Ahmad Gooden – we expect him to have a great year. I'm excited about Sam Pettway and Koi Freeman, two safeties that we have. They had good springs, so those are probably the three on both sides of the ball who are going to need to play well in order to have a good season.
ANC: What game do your fans have circled on your schedule?
Hatcher: Any time we play a guaranteed money game, that's always a big one for the fans. We play Florida State Game 2 of the season. Then Wofford, Furman and Mercer are always three of our bigger games just because they're private schools like us and I think those are the games our fans have the most interest in.
ANC: What is your lingering question?
Hatcher: Depth is always a big concern for us. We've got to do a good job of building some quality depth. Second of all, we lost some really good key players defensively. We've got some holes there that somebody's got to step up and fill in.
Read 2018 football previews for Jacksonville State University, Miles College, the University of West Alabama, Birmingham-Southern College, the University of North Alabama and UAB, and look for new football previews each weekday on Alabama NewsCenter.