When Billy Ray Brewton left Birmingham for Los Angeles in 2013, he left behind a theater legacy that still exists.
After graduating from the University of Alabama at Birmingham, he worked at South City Theatre and Terrific New Theatre before co-founding and writing and directing for Theatre Downtown, which is still in existence.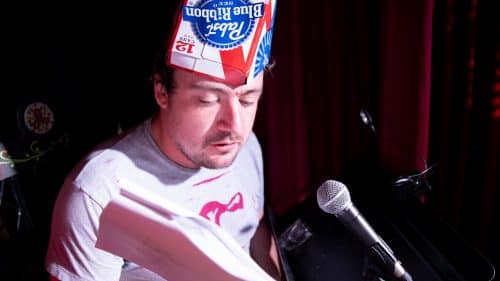 But Brewton is building a new kind of theater in the City of Angels. It's called "Scripts Gone Wild," and it's a monthly script-reading series that the founder calls "a drinking game where readers are penalized for miscues, line flubs and more."
"We take a group of 'suspecting' celebrities and filmmakers and influencers – put a popular movie script and endless amounts of alcohol in their hands – and see what happens,' Brewton said.
The readings began at last year's Chattanooga Film Festival (Brewton is on the board), and then Brewton started producing monthly "Scripts Gone Wild" sessions in LA. Scripts have included "Jurassic Park" and "A Nightmare on Elm Street," and proceeds benefit a charity chosen by the event's headliner.
"We basically choose scripts that we love," Brewton said. "It's just scripts we think will be fun for the audience to see destroyed."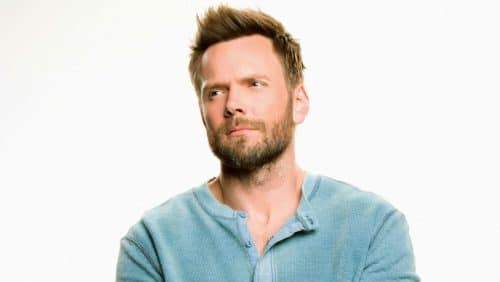 So far, celebrities have included Emily Carmichael (screenwriter of "Jurassic World 3"), Jim O'Heir (Jerry on "Parks and Recreation") and other LA-known filmmakers and actors, but this month's event features a bona fide star – Joel McHale, of the sitcom "Community."
McHale will be reading the Patrick Swayze role in "Road House," and proceeds will go to the Lustgarten Foundation, which funds research about pancreatic cancer, the disease that killed Swayze. (If you're in Los Angeles, the reading is tonight at 8 at Los Globos, 3040 W. Sunset Blvd. Tickets are $10 and $20.)
McHale's participation came about through a social media connection to Brewton's "Scripts Gone Wild" cohort, producer Dave Lawson.
"Essentially, Dave knows just about everyone or knows how to reach them," Brewton said. "He was friends with Joel on Twitter and they just started messaging back and forth about it, and bam. It just sort of happened."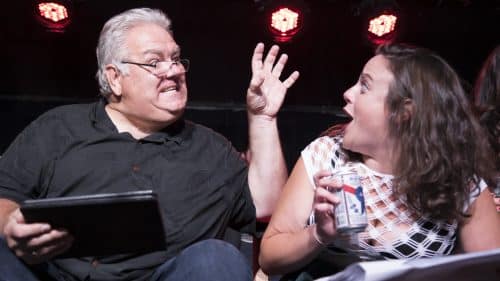 Because of the nature of the event, the "Scripts Gone Wild" demographic skews fairly young, but Brewton is hoping to expand that.
"It's generally a nice mix of people who show up to see certain readers, and then the people that just love the idea of getting tanked alongside people they might know and love," he said.
Brewton has completed his first original feature film, "Show Yourself," which he calls a "fun little dramatic horror flick," available on Amazon. He also wrote and directed "A Beast/A Burden," a play about performance artist Chris Burden that debuted at the Hollywood Fringe Festival and will soon have a short run in New York.
And he'll continue to grow "Scripts Gone Wild," building on the new audiences that McHale's appearance is sure to bring.
"It absolutely takes it to a new level, but that has been the goal of 'Scripts Gone Wild' since the beginning – to step it up each time," Brewton said. "I'm honestly not interested in stopping until we land Nicolas Cage for a reading of 'The Ten Commandments.'"