Popup on the sidewalk in Birmingham for films, documentaries, narratives and more.
Sidewalk Film Festival
The Sidewalk Film Festival is celebrating its 20th anniversary Aug. 20-26 with films, food and parties. Opening night begins with two films, 27 documentary features, 27 narrative features, 23 shorts, six blocks of kids and family programming, four encore slots and an awards show. Learn more about films through screenings, panels, VR programs, workshops and Q&A sessions.
Event dates, times and locations are subject to change.
Visit the website for the complete schedule and ticket information.
Vital Organ – Mighty Wurlitzer resounds during Sidewalk
Locals know that the Alabama Theatre's Mighty Wurlitzer is the engine that runs the theatre district, but few festival-goers realize that the theatre organ is an integral part of cinema history. Organist Nathan Avakian will provide a live soundtrack for a historic silent short, then accompany a selection of contemporary short films from the International Youth Silent Film Festival (IYSFF).
The IYSFF inspires young filmmakers around the world to share their stories as they reinvent the art of silent film.
Presented by the Alabama Chapter of the American Theatre Organ Society.
UAB Women's Soccer vs. South Alabama
UAB Women's Soccer team will play South Alabama Friday, Aug. 17 at 7 p.m. at the BBVA Compass Field. Click here for the schedule. Follow this link for ticket information.
For more information about UAB's Women's Soccer, visit the website. 
UAB Men's Soccer vs. Mercer
UAB Men's Soccer team will play Mercer Saturday, Aug. 18 at 7 p.m. at the BBVA Compass Field. Click here for the schedule. Follow this link for ticket information.
For more information about UAB's Men's Soccer, visit the website.
Watermelon Festival 2018
The Watermelon Festival in Franklin County is packed with two days of family fun. Live entertainment includes The Midnighters, Rewind and the 7 Bridges on Friday and the Kerry Gilbert Band, the LA Outlaws, the Joseph Baldwin Band and the Sweet Tea Trio on Saturday.
The festival offers arts and crafts, a 5K run, pageant, antique car and truck show, tractor show, bike ride and free watermelon.
The free festival is located at 103 N. Jackson Ave. in Russellville. 
Alabama Restaurant Week
Alabama Restaurant Week will offer barbecue, seafood, steak and more in a variety of cities through Friday, Aug. 20. Restaurants will offer a two-course lunch or three-course dinner. Pricing is fixed at $10, $20, $30 and $40 for dinner and $10 and $15 for lunch.
Specialty restaurants with limited menus may have pre-fixed meal offerings that are not multi-course.
For more information, contact [email protected] or call 334-242-4674. 
Art On The Rocks
Tank and the Bangas is featured in the summer series of Art On The Rocks Friday, Aug. 17 from 7 p.m. to 11 p.m. at the Birmingham Museum of Art. The funk and soul music group from New Orleans was a winner of the 2017 National Public Radio Tiny Desk Contest. The group was featured in July's Vanity Fair magazine and the August edition of the New Orleans Advocate. DJ New Era will warm up the crowd before Tank and the Bangas takes the stage.
Gallery games, dance parties, live art demonstrations and ballet performances by AROVA are included with food and cocktails.
Tickets for members are $15 and tickets for non-members are $25.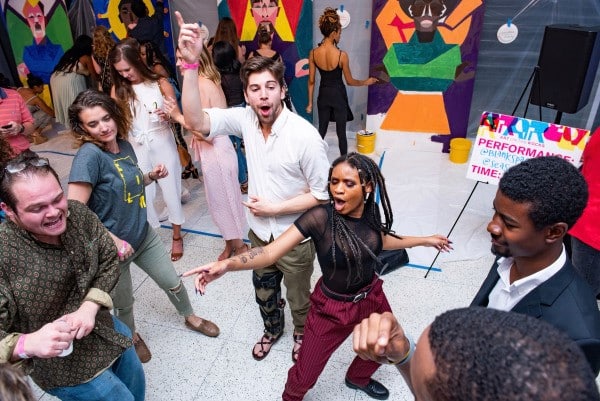 Jazz in the Park
This weekend's Jazz in the Park concert series will feature Melvin Miller on Sunday, Aug. 19 from 6 p.m. until 9 p.m. at Brent Heritage Park in Birmingham. Admission is free. Click here for the complete schedule. Call 205-616-1735 or visit magiccitysmoothjazz.com/.
Follow Jazz in the Park on Facebook for inclement weather and other notifications.
Dates are subject to change.