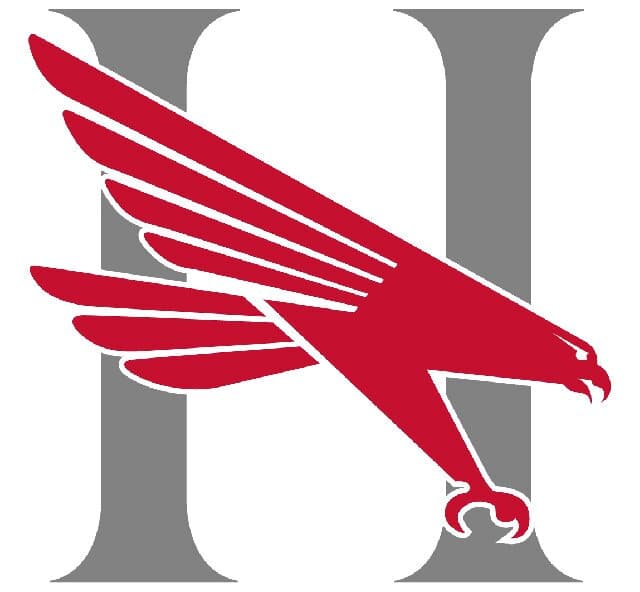 Mike Turk recalls 2017 as a strange football season for his Huntingdon squad, which had high expectations despite having lost 30 seniors from the prior year.
"We had a lot of holes to fill, so it took us a while to hit our stride," the head coach said. "But as the season wore on, our guys got better and better. We had a pretty good football team when it was all said and done."
The football season is approaching fast. Alabama NewsCenter is continuing its tour of college programs in the state. Next up is Turk's Huntingdon Hawks.
Alabama NewsCenter: What is the outlook for this season?
Mike Turk: It's similar to most years. The 2016 season was about the only year where we had so many guys back from the 2015 team that I felt really good about what we had. There were very few unknowns. Last year there were a lot of unknowns, and there are a lot of unknowns again this year. Any time you have those, there's some uncertainty about which direction you ought to go with personnel, scheme or whatever. The magic of trying to figure all that out in a very short period of time in our preseason camp will probably play a lot into how our season goes, certainly early on. We've got to make some pretty quick and tough decisions at some key spots on both sides of the ball.
ANC: What is the strength of this year's team?
Turk: The same thing that was a curse last year is a blessing this year. We graduated a bunch of guys on the defensive front from the 2016 team. Of the few we had returning, two of them were out early in the season with no hope of getting them back. We had to do a 180 and change our defensive scheme. We ended up playing a ton of freshmen on the defensive line last year and if you look at our scores early on, you could tell we were playing a lot of freshmen. We were giving up a lot of points. But as they matured and we figured out what we were doing, they got better and became better football players. Most of those guys are back, plus the guys who got injured last year are returning. We're probably as deep there as we ever have been.
ANC: Who are your team's standouts?
Turk: Back on the offensive side of the ball, we have Otis Porter, who is a wide receiver and will be a senior. He's a guy who everybody we play knows about. He's a marked man and very difficult to defend one on one. He's a really big, physical kid who has good ball skills. He carried us a lot last year with his ability to go up and make plays. On the other side of the ball, I would have to point to Trey Hayes. This will be his fourth year starting for us at middle linebacker. He was a decorated guy last year as far as being an all-conference player and even was listed in some of the all-region stuff. He's a really solid football player that's made a lot of tackles for us over the years. We return our placekicker, Chase Young. Chase is not just a kicker. He's a really good leader on our football team. He's one of the hardest-working kids we have in the weight room and really came on last year as a kickoff guy, putting the ball in the end zone, forcing touchbacks and creating field position for our defense. (At quarterback) I don't have the same problem that Nick Saban has. I don't have two dudes that I'm trying to pick from. I've got three guys – Preston Samoden, Michael Lambert and Blaze Schillace – that have played very little. All three played for us last year at times. I'm looking for one guy to step out of that group and be a complete player for us and win the trust of his teammates.
ANC: What game do your fans have circled on your schedule?
Turk: We're blessed here. We have two natural rivals who are really close by in Birmingham-Southern and LaGrange. LaGrange is obviously a conference game also, so there's a little more at stake there. Birmingham-Southern is an in-state rival. And then Maryville College in Tennessee … Huntingdon and Maryville have been rivals in every other sport for as long as the two have been playing each other. The rivalry on the football side is young, but it's very intense.
ANC: What is your lingering question?
Turk: We've got to find out who our guy is (at quarterback). There are plenty of other places we've got to figure some things out, but that quarterback spot, we've got to get that solidified. The sooner we can get that figured out, the better off we'll be.
Read 2018 football previews for Jacksonville State University, Miles College, the University of West Alabama, Birmingham-Southern College, the University of North Alabama, Samford University, Tuskegee University, Alabama State University, Alabama A&M University, the University of South Alabama, UAB and Auburn University, and look for new football previews each weekday on Alabama NewsCenter.