There are 15 college football programs in Alabama and many of them are contenders in their conferences and divisions this year.
It can be easy to focus on the larger programs in the state and lose sight of what's happening with the other teams. To that end, Alabama NewsCenter offers this 2018 schedule with all Alabama football teams in hopes that you can find time to support and follow most or even all of them this year. Produced by graphic artists Jay Parker and Dan Bynum, the schedule is a classic style and, we think, worthy of a place on your refrigerator, filing cabinet or man cave wall.
Click on the image below to download and print a copy.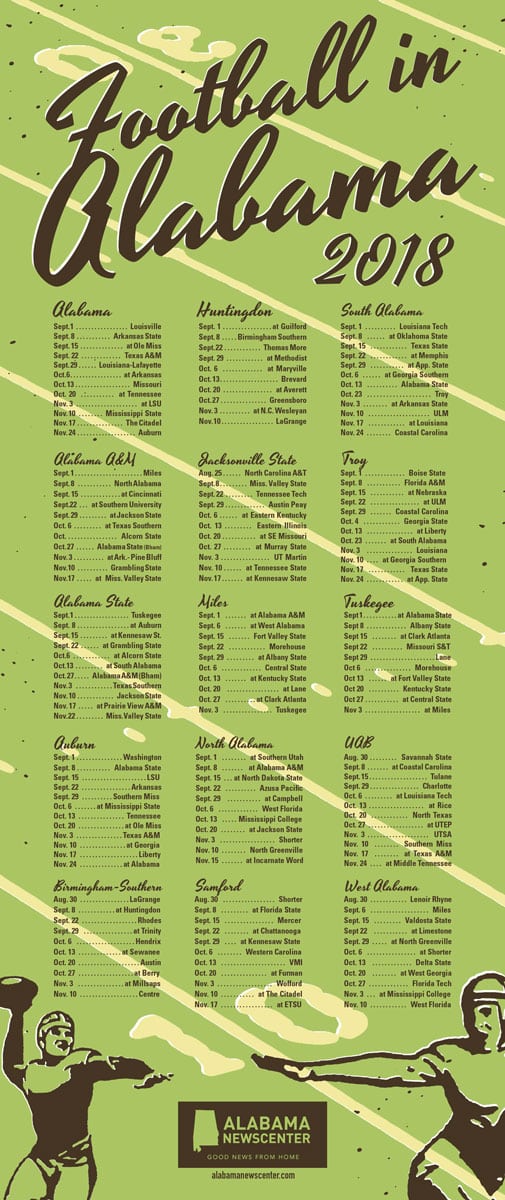 You can get excited about the different programs in the state by hearing from the coaches and learning about the teams through the links below.
University of Alabama