The greatest inspiration for El ZunZún came from the tiniest of things:  the hummingbird.
The cultures and foods along the bird's migratory route are evident everywhere you look — and in everything you taste — at El ZunZún in Cahaba Heights near Birmingham (which will open Monday, Aug. 27).
Restaurant owner and pastry chef Becky Satterfield and executive chef Angela Schmidt actually followed the long, brave path of the ruby-throated hummingbird — from here to Mexico and back again several times — researching traditional recipes and cooking styles and techniques; appreciating the rich, vibrant culture; and sharing food and friendship with people they met along the way. Their journeys, like those of the hummingbird, were sometimes daring:  The women braved seasonal floods; they sampled chapulines (grasshoppers); there was an earthquake.
While the name "El ZunZún" refers to Cuba's bee hummingbird, Satterfield has long admired the jewel-like ruby-throated hummingbird that summers and breeds in Alabama gardens before traveling to Mexico and Central America when the weather turns cooler.
El ZunZun creates a buzz among Birmingham's food scene with its take on Latin cuisine from Alabama NewsCenter on Vimeo.
"I had been contemplating a new restaurant concept for some time, and the ideal inspiration came to me in the form of a tiny traveler visiting my lantana," Satterfield says. "On cross-country road trips, people will often stop and sample the 'local flavor.' The ruby-throated hummingbird is no different, adapting and sampling along its path whatever will provide nourishment for the long journey. What better way to honor these little birds — and to help educate people about the importance of their place in our shared ecosystem — than to plan the cuisine of my new restaurant around the migratory path of our tiny ambassadors."
Colorful wooden hummingbird figurines, crafted by Oaxacan artists, hang in the restaurant's windows. Multihued corn medallions in a painting by Tuscaloosa artist Janelle Avery are so pretty that, at first glance, they look like flowers. The restaurant's from-scratch tortilla-making process is visible through a window out back. From one corner of El ZunZún to another, Satterfield and Schmidt have created a space that celebrates the people, places, culture, art and foods they've grown to love.
The entrepreneurial women (Becky owns Satterfield's Restaurant, Angela founded Chef U with its interactive dining experiences) first worked together as founding members of the Birmingham chapter of Les Dames d'Escoffier International, a philanthropic organization of women leaders in food, beverage and hospitality. They also are lifelong learners, and they began their research for the restaurant nearly three years ago, spending a combined three months in Mexico taking cooking classes and shopping in markets. They sampled mezcals, tequilas and street foods. They read cookbooks. Most importantly, they worked alongside the abuelas (grandmothers) who patiently shared with them the foodways of Jalisco and Oaxaca.
"We were taught by a team of women," Schmidt says. "I had read a lot, I had eaten good food, but I wasn't really connected to the food until I was there with them. I'm an intuitive cook, so learning what they are looking for — when the chile is actually toasted, when the sauce has evaporated enough of its water — you pick up those things, which are kind of unwritten rules. Making all the recipes with them step by step, them guiding me, even if we didn't speak the same language there still was an understanding. There was a really deep connection."
"We got to cook with these women over fires in the open fields with the comals (cast iron griddles)," Satterfield says. "That's one of the threads of authenticity. Their hearts are so connected to the land and so connected to making everything from its purest form. They don't care how hard it is. They are so dedicated to making the best food they can from the ground up. We want to do everything (at El ZunZún) as organically as possible to bring the truth to the plate from all of our travels and all our cooking."
The foods at El ZunZún are authentic, and the combinations are creative. Multiple salsas include salsa macha with tomatoes, smoky morita chiles, peanuts and garlic and a bright salsa verde made with tomatillos, cilantro, serranos and sour orange. Tlayudas, a kind of Mexican pizza made with coal-crisped, house-made tortillas and heirloom black bean puree, feature toppings of sweet potato, red chorizo, local mushrooms, epazote and more. Tacos are filled with pork from the spit, banana leaves, pickled Vidalias, pineapple, mole negro, pork skins and cactus fruit. There's a vegetarian Carnitas de Jacas Adobos taco made with adobe-marinated jackfruit.
Antojitos, which translates to "little cravings," are typical of street and market-stall foods. Offerings include garnaches (masa boats with grass-fed beef, pickled cabbage, salsa chilito and queso fresco), dobladitas de carne (quesadilla with bavette steak, cotija cheese and salsa de cascabel) and a mole sampler (negro, amarillo and coloradito) served with fresh corn tortillas. Schmidt is especially pleased with El ZunZún's chile relleno, which will use chile de agua (an heirloom chile from Oaxaca) instead of the more common poblano. "There's a really neat heat to it," she says. "It makes it kind of special."
Larger plates include beef short rib enchiladas with cactus fruit, tomatillo, Modelo Negra beer and local honey; fideo soco with vermicelli, charred tomatoes, morita chilies and queso fresco; a roasted half chicken with poblano strips, okra and arroz verde (green rice).
The bar, decorated with handcrafted Mexican tiles, serves inventive cocktails, including the Hummingbird Margarita (el Jimador Silver Tequila, Royal Combier, agave and lime garnished with sal de gusano) and a Mezcal Mule, which combines mezcal with ginger beer, lime, passion fruit, agave and cucumber.
El ZunZún sources ingredients locally, regionally and internationally. Diners will find grass-fed beef, all-natural chicken and sustainably raised heritage pork in the dishes. Schmidt is directing sustainable practices in her kitchens with an emphasis on recycling and zero waste.
Local food partners include Corey Hinkel, who will provide proprietary bread. Deborah Stone, owner of Stone Hollow Farmstead, is growing chiles del diablo and making cajeta (goat's milk caramel) as well as authentic Mexican cheeses — quesillo (an Oaxacan string cheese) queso fresco and requesón.
Schmidt and Satterfield are committed to the people they befriended in Mexico. South-of-the-border purveyors include Rancho Gordo (which works directly with small farms in Mexico to source rare heirloom beans), Seasons of My Heart (for traditional Oaxacan chocolate and jalapeno pepper jelly, among other things), and Masienda (for colorful heirloom corn, which they soak in lime and grind with volcanic stones).
"We're changing lives in Mexico," Schmidt says, "and that's important to us. After being there, you really understand … that they need jobs. To be able to give money back, Becky and I are both committed to that even if it costs more."
El ZunZún's menu is seasonal, and it will evolve, Schmidt says. "This is just the starting point. It was very difficult to pare down the menu. Inspirationally, there is so much and that's just in the Yucatan and Oaxacan region. I still want to go to the Bahia wine region and the Tijuana area. And later we want to go to Peru; that's a hugely diverse cuisine down there with all the Asian influences. And then Venezuela, Cuba. This is a journey for everyone, really."
"El ZunZún," Satterfield says, "is more than just another place to eat. Our vision is to create a place as warm and inviting as the kitchens of the people we have visited in Mexico, with dishes that the abuelas would approve of. We want to honor the traditions of the culinary regions we borrow from, and maybe introduce people to some new flavors along the way. I hope when people leave here, they'll feel like they've really been somewhere else."
---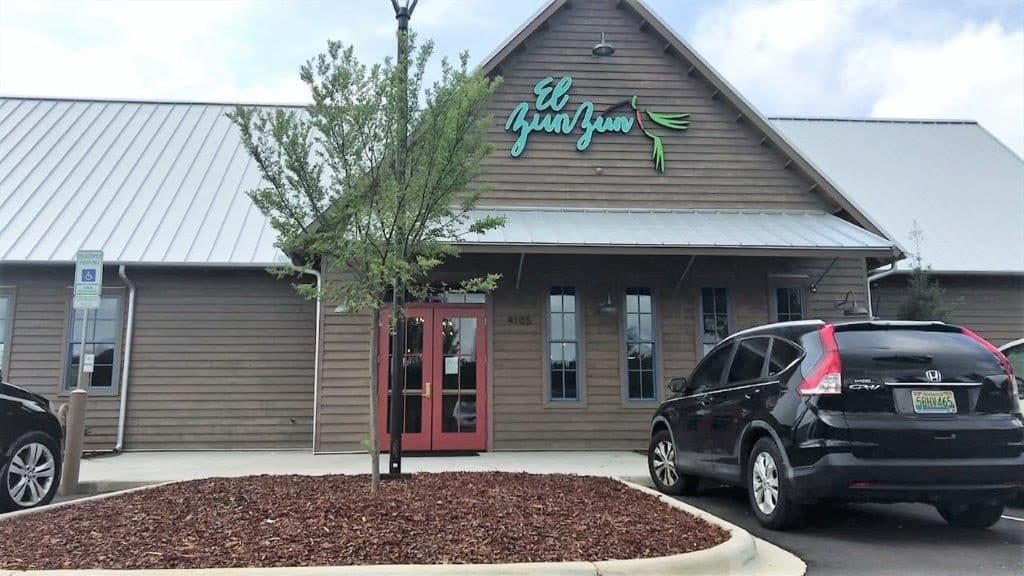 El ZunZún
4105 Crosshaven Drive
Vestavia Hills, AL 35243
Hours:
Monday through Thursday 11 a.m. to 9 p.m.
Friday and Saturday 11 a.m. to 10 p.m.
Closed Sunday
Susan Swagler has written about food and restaurants for more than three decades, much of that time as a trusted restaurant critic. She shares food, books, travel and more at www.savor.blog. Swagler is a founding member of the Birmingham chapter of Les Dames d'Escoffier International, a philanthropic organization of women leaders in food, wine and hospitality.