Alabama coach Nick Saban didn't wait for a question to say whether sophomore Tua Tagovailoa or junior Jalen Hurts would start at quarterback when his Crimson Tide hosts Arkansas State at 2:30 p.m. Saturday on ESPN2.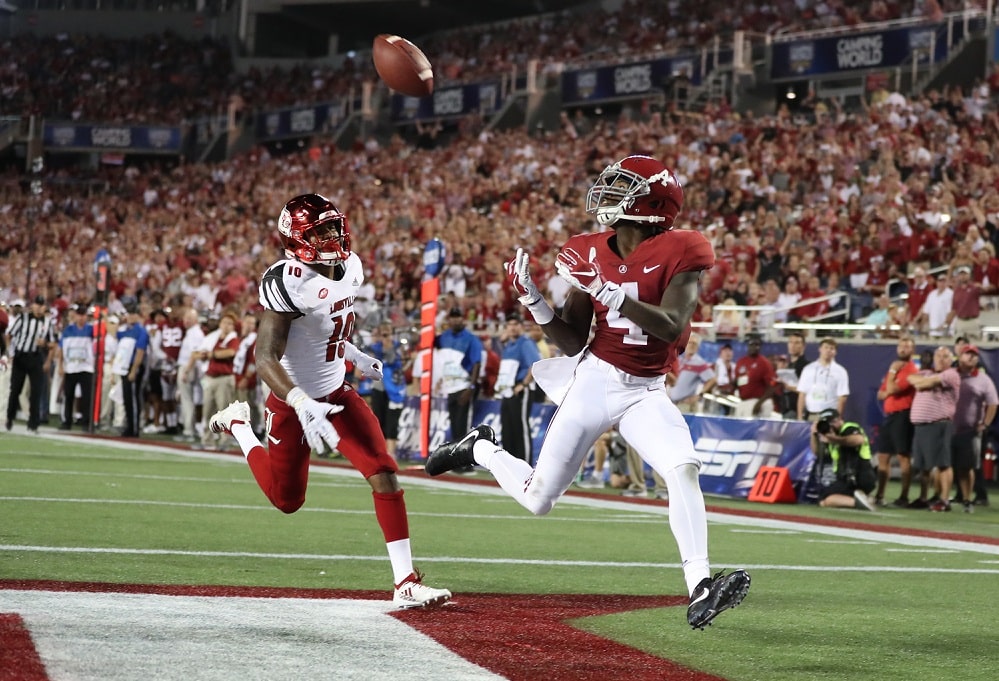 "I think everybody knows that Tua's going to start this game and we're going to use Jalen's skill set in the future to help however we feel he can benefit the team," Saban said. "I think as parents out there you can relate to this: You love all your children, and sometimes some of your children do things a little better than others. That doesn't mean you vilify one and put the other on a pedestal, especially publicly.
"You want to support and help both to be successful."
As for this week's opponent, Saban said Arkansas State brings a fast-paced, speed ball offense to the Capstone. The Red Wolves tallied six touchdowns and more than 400 yards in their season opener.
Across the state, Auburn opens the home portion of its schedule by entertaining Alabama State at 6:30 p.m. on the SEC Network Alternate channel. Coach Gus Malzahn said his Tigers won't look beyond their FCS opponent.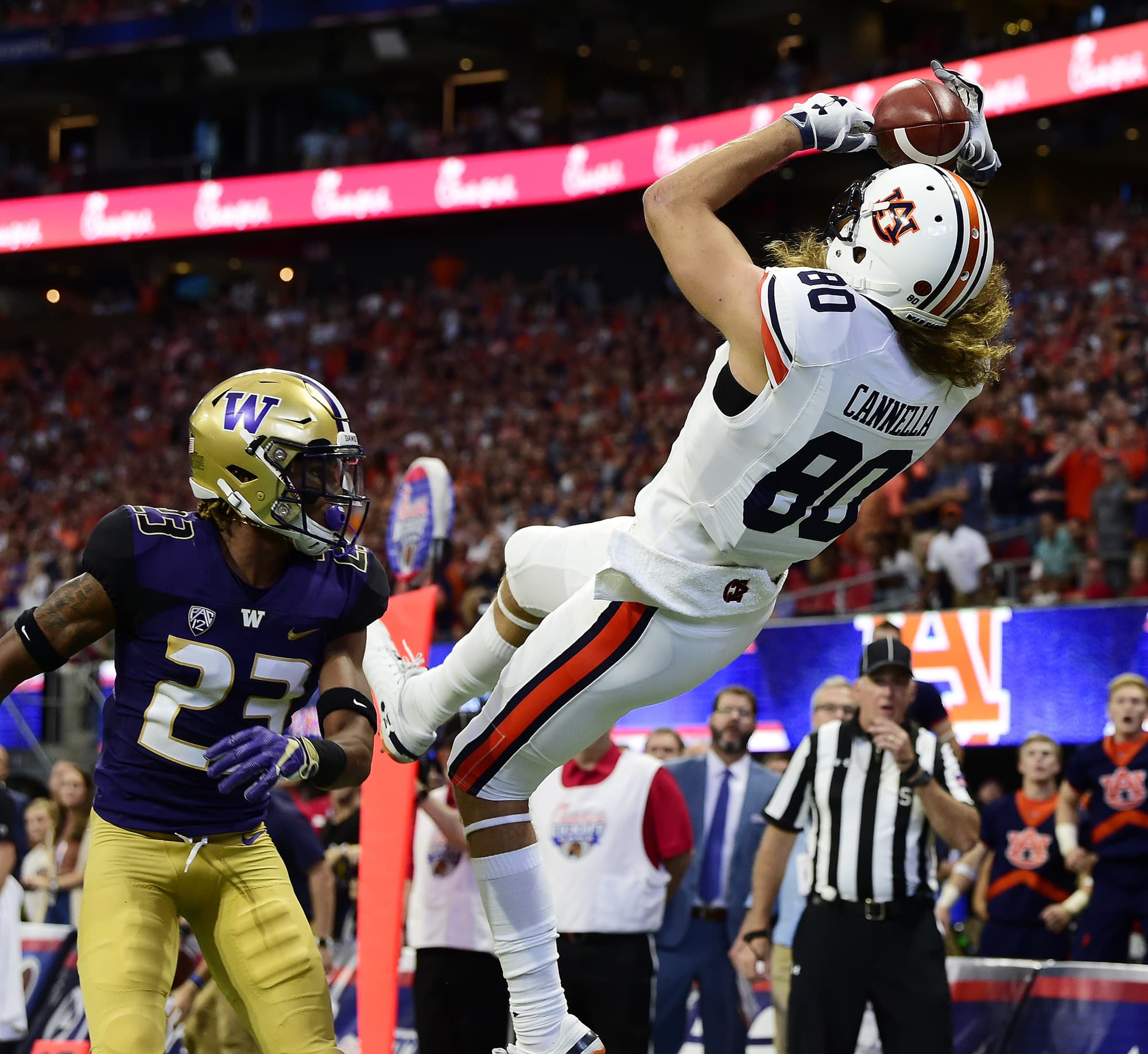 "We don't take anything for granted," he said in his weekly press conference. "The good teams that have a chance to win a championship don't. This week is about us getting better."
Malzahn said facing – and beating – Washington, a Top 10 opponent, helped his team gauge its strengths and flaws. He said there must be improvement in the running game and a decrease in penalties, which he called "completely unacceptable."
The Hornets come into Jordan Hare Stadium after having knocked off Tuskegee 26-20 in overtime. It was ASU's first win in that series in six seasons.
While the Crimson Tide and Tigers are at home, UAB follows its 52-0 victory over Savannah State with a road game at Coastal Carolina at 6 p.m. Wide receiver Collin Lisa said he really enjoys playing away games.
"It feels like it's just us against all of them," said the senior, who had a career-high 10 catches for 93 yards and a touchdown in the opener. "It feels cool."
Coach Bill Clark said the Chanticleers provide more than enough reason for concern. The Blazers outlasted them 30-23 last year. Last week, Coastal "moved up and down the field" in falling 49-15 to SEC East contender South Carolina.
Taking our show on the road in Week 2.

📅: Saturday, Sept. 8
📍: at @CoastalFootball
🕗: 7 p.m. EST/6 p.m. CST
📺: ESPN+
📻: 100.5 FM WJOX

Full game preview: https://t.co/1Od6IxQJGm pic.twitter.com/x3ORP0VLxE

— UAB Football (@UAB_FB) September 6, 2018
In other college action:
North Alabama at Alabama A&M: The Lions launched their move to Division I with a 34-30 road win over defending Big Sky Conference Champion Southern Utah. With that, North Alabama was named the STATS LLC Football Championship Subdivision (FCS) Team of the Week. The Lions will look to continue their success at 6 p.m. Saturday when they visit A&M, which blanked Miles College 37-0 last week.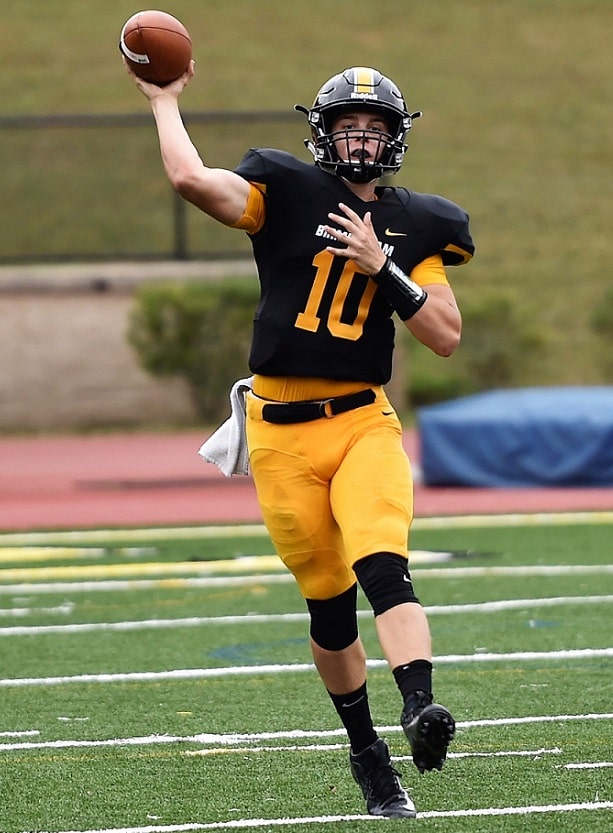 Albany State at Tuskegee: The Golden Tigers face another ASU at 4 p.m. Saturday.
Mississippi Valley State at Jacksonville State: JSU's regular-season win streak of 41 straight against non-FBS opponents came to an end as it fell to No. 14 North Carolina A&T in the nationally televised showdown of FCS powers at Montgomery's Cramton Bowl. The Gamecocks look to get back on track against the Braves at 6 p.m. at Burgess-Snow Field.
Miles at West Alabama (tonight): The Tigers play their second straight Thursday night game after edging Lenoir Rhyne 36-32. Game time is 6.
Samford at Florida State: The Bulldogs outscored Shorter 66-9 to begin their season. They may wish they had saved some of those points as they travel to Tallahassee to face the Seminoles, who are certainly smarting after falling 24-3 Monday to Virginia Tech. Kickoff Saturday is 6:20 p.m. on the ACC Network.
South Alabama at Oklahoma State: After losing 30-26 to Louisiana Tech, the Jaguars head to Stillwater, Oklahoma, for a 7 p.m. meeting with the Cowboys. OSU got 295 yards passing and five touchdowns from quarterback Taylor Cornelius in its 58-17 defeat of Missouri State.
Florida A&M at Troy: The Trojans greet the Rattlers at 6 p.m. after Boise State thumped Troy by 36 in its opener.
Birmingham-Southern at Huntingdon: The Hawks' season opener at Guilford College was declared a "no contest" because of a nearly three-hour weather delay and will not be counted as an official game. Huntingdon was leading 58-48 with 13 minutes to play in the game when play was suspended. Now the Hawks' "official" opener will be at 6 p.m. at BSC, which downed LaGrange 34-28.
HIGH SCHOOLS
Class 7A: Thompson beat Hoover in the 2017 regular season to win the region title. Hoover won the playoff rematch on its way to winning the state championship. The Warriors, ranked No. 1 in the latest Alabama Sports Writers Association poll, visit the second-ranked Bucs in the latest installment of this rivalry.
Class 6A: No. 8 Hartselle hosts Athens.
Class 5A: Ramsay descends from its perch on Southside and makes its way to Parker.
Class 4A: Rogers is at Wilson. Last year, both teams met in the final region game of the year and both were undefeated. Each has a new coach this year.
Class 3A: No. 9 Winfield heads to No. 6 Gordo.
Class 2A: Cottonwood hosts Abbeville.
Class 1A: Wadley was 12-1 and a 1A playoff semifinalist last year. The Bulldogs travel to Lanett, which was 15-0 and 2A state champ last year before moving down to Class 1A Region 4 with Wadley.
AISA: No. 9 Kingwood travels to No. 1 Tuscaloosa Academy.