Let's not get it twisted. Nick Saban wasn't saying his Crimson Tide's opening games against Louisville and Arkansas State didn't matter when he spoke this week.
But he did acknowledge something special about the opening of the Southeastern Conference season for No. 1 Alabama, which travels to Oxford for a 6 p.m. meeting with Ole Miss Saturday on ESPN.
"The real season is really starting now," Saban said. "SEC play is coming up. Players have to know the importance of stepping it up a notch in terms of level of preparation, what we need to do to be able to improve, to be able to play well against a very good team on the road."
Meanwhile, Auburn coach Gus Malzahn says pep talks are unneeded this week as his No. 7 Tigers welcome No. 12 LSU to the Plains at 2:30 p.m. on CBS. Malzahn's squad blew a 20-point lead to the Bengal Tigers a season ago.
"I really don't have to say a lot," the coach said. "It was an extremely tough loss, the toughest loss of the year. Probably one of the toughest since I've been here. Our players, a majority of them are back. They went through it and understand it.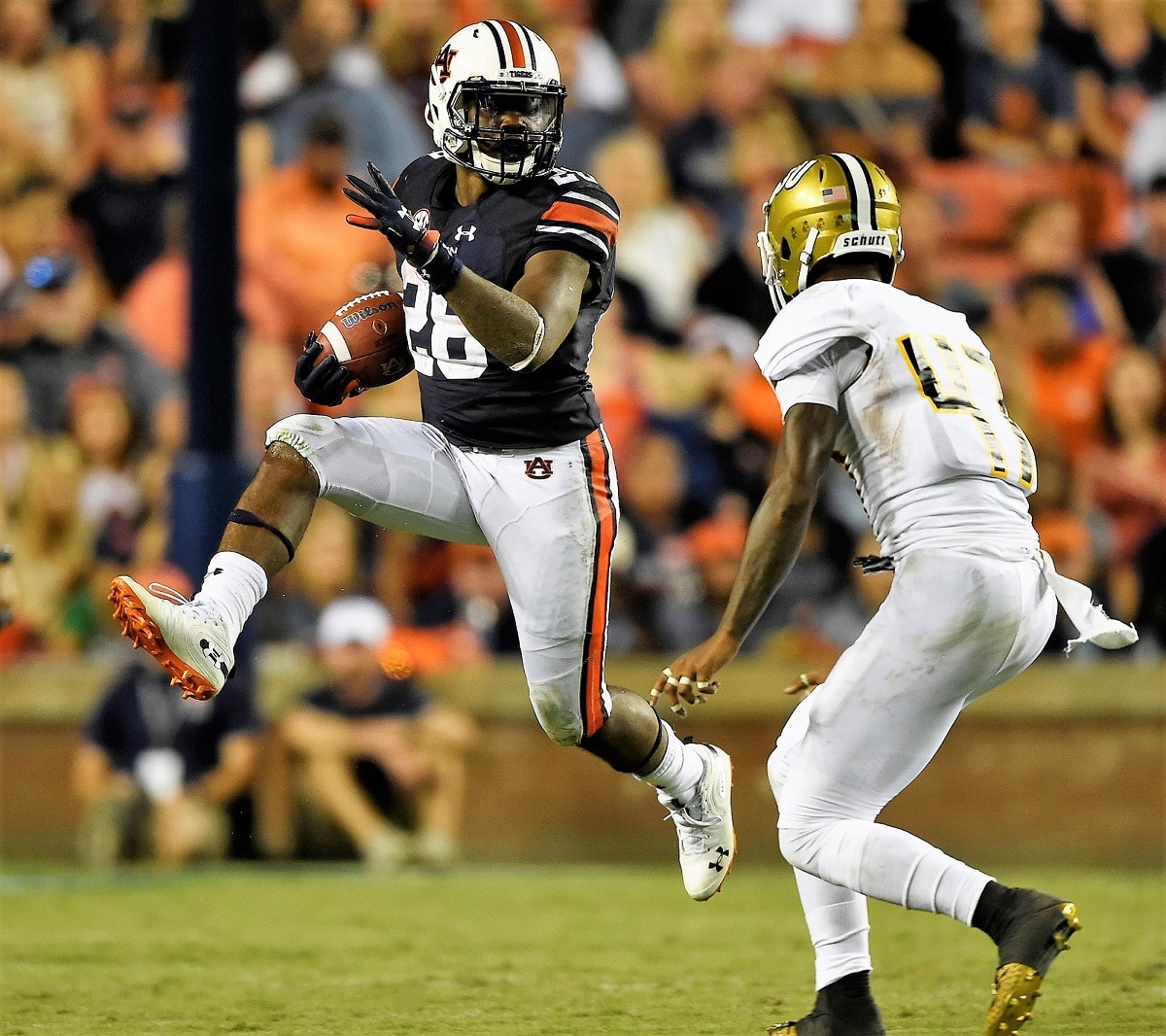 "There's not going to be a lot of motivation and rah-rah stuff," Malzahn continued. "This is a new year, we're playing at home (and) our guys are extremely motivated right now."
Auburn looks to extend a 13-game home winning streak.
Bill Clark hopes the friendly confines of Legion Field get his Blazers back on track after a demoralizing loss last week at Coastal Carolina. This week, UAB hosts Tulane at noon.
The Blazers suffered some self-inflicted wounds against the Chanticleers with 15 penalties for 143 yards. Clark admitted being disappointed that his squad may have had an inflated sense of itself.
"We had a little bit of thinking we're good," he said. "We bought into that whole 'We've got a bunch of guys back, we had a good year last year and we're supposed to be good.' That is all relative and I tried to explain to them that now you are a big deal to everybody you play.
"We're going to see how we respond."
In other action:
North Alabama at North Dakota State: Talk about moving up. Coming off back-to-back road wins to open their first season in the Football Championship Subdivision (FCS), the Lions may face the toughest challenge of any unit in school history as they head to Fargo, North Dakota, for a meeting with top-ranked, defending national champion and perennial FCS power North Dakota State. North Dakota State is the FCS standard, having won six of the past seven national championships and owning a 65-6 record at home since 2010. That includes winning 60 of its past 62 nonconference games at home. The Bison won their season-opener two weeks ago against Cal Poly 49-3 and have had two weeks to prepare for the Lions. Kickoff is set for 2:34 p.m. at the Gate City Bank Field at the Fargodome.
Alabama A&M at Cincinnati: The Bulldogs are also stepping up as they take on the Football Bowl Subdivision Bearcats at 6 p.m. at Nippert Stadium.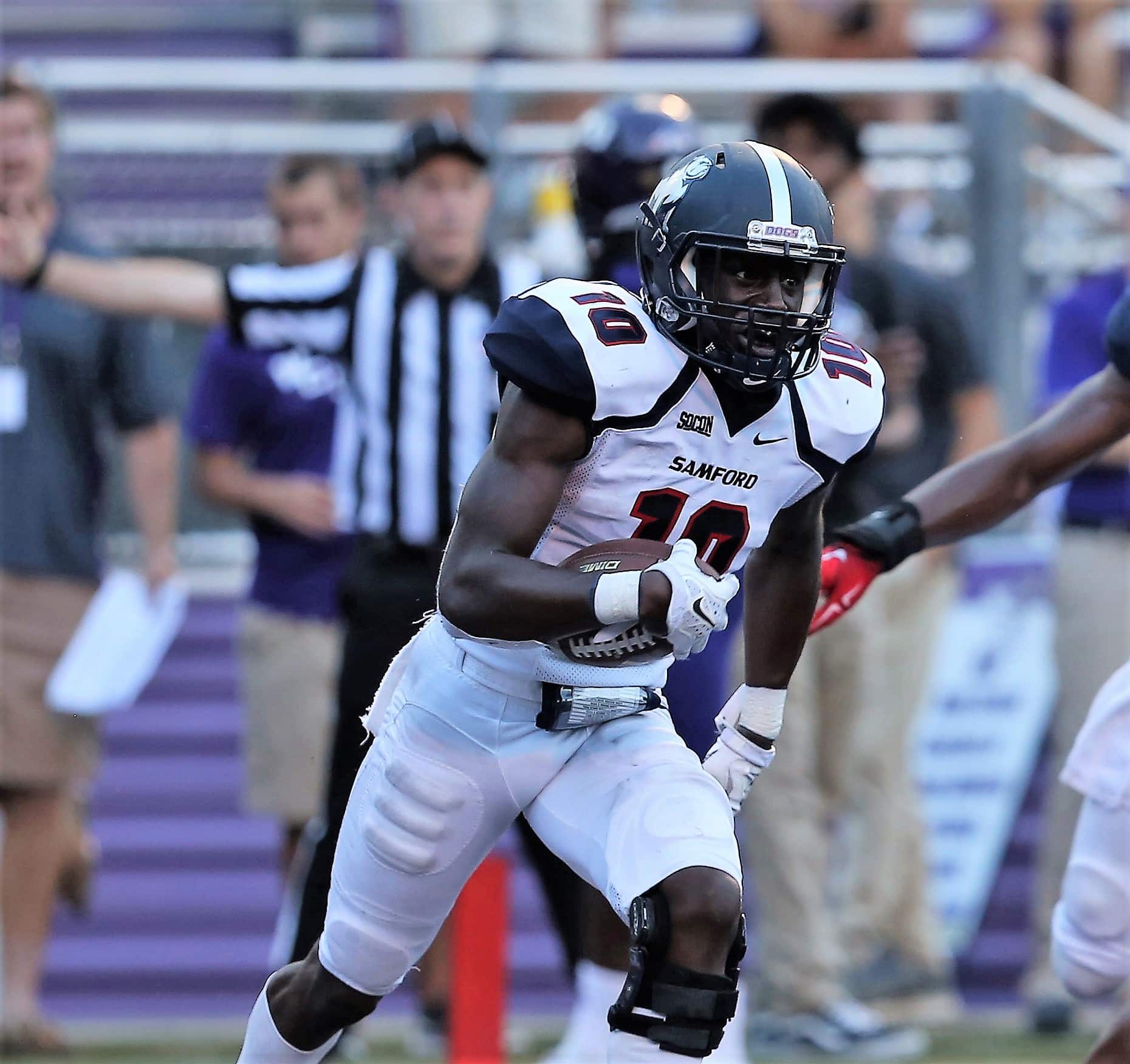 Alabama State at Kennesaw State: Auburn swatted the Hornets 63-9 last week. They face a more reasonable challenge this week with a 4 p.m. kickoff against the Owls.
Fort Valley State at Miles: The Golden Bears (0-2) look to reverse a trend with their 5 p.m. kickoff of the Prince Hall Americanism Football Classic.
Mercer at Samford: The Bulldogs frightened Florida State in Tallahassee last week, providing a stern test for the Seminoles. Samford highlights Family Weekend with the 2 p.m. kickoff of its Southern Conference opener.
Texas State at South Alabama: It's Parents Weekend at USA. The Jaguars (0-2) want to get their first win in the Steve Campbell coaching era in this 6 p.m. kickoff.
Troy at Nebraska: Pack up the DeLorean and take a trip back to the future. Longtime fans of the Trojans will certainly remember this is where Troy made its initial step into Division I football with a 2001 visit to the Cornhuskers. Kickoff is at 11 a.m.
Tuskegee at Clark Atlanta: Having earned a split against a pair of ASUs – falling to Alabama State and blanking Albany State – the Golden Tigers host the Golden Rams in the Whitewater Classic at 4 p.m.
Valdosta at West Alabama: The Lions scored 36 points in their opener and won by four. In Game 2, they had 38 points and won by 16. This 6 p.m. contest takes place on Hall of Fame and Family Day.
HIGH SCHOOLS
Class 7A: Hoover reclaimed its spot atop the Class 7A rankings in the latest Alabama Sports Writers Association football poll, supplanting the same Thompson team the Bucs beat last week. This week, Hoover heads north on I-459 to face No. 6 Hewitt-Trussville.
Bigger than football pic.twitter.com/GEIt6JDXrN

— Hoover Bucs Football (@BucsFootball) September 8, 2018
Class 6A: No. 3 Pinson Valley is home to No. 4 Clay-Chalkville.
Class 5A: No. 9 Tallassee travels to No. 4 Carroll.
Class 4A: No. 2 Hokes Bluff hosts Oneonta.
Class 3A: J.B. Pennington entertains No. 7 Fultondale.
Class 2A: No. 10 Collinsville is at home as No. 1 Fyffe comes calling.
Class 1A: No. 2 Maplesville travels to No. 3 Linden.
AISA: Southern travels to No. 4 Chambers Academy.