Better Kombucha, Birmingham
The Maker: Nancey Legg
Nancey Legg has long lived with the philosophy that if she can make something, there is no need to buy it.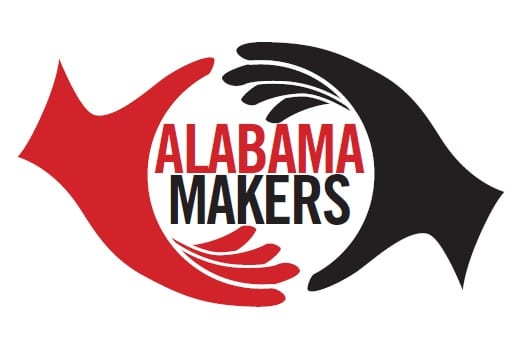 So when she tried the fermented and flavored teas known as kombucha, Legg decided to try her hand at her own recipes.
She started out making a gallon for her family and then she would make some to share with friends. Before long, friends were asking her if she had any more of "that stuff."
In 2015, a friend convinced Legg to sell her kombucha at the West Homewood Farmers Market. She did. It was a hit. At one point that summer she sold 50 jars in one night.
"We were blown away by just the fact that people drank it and liked it and came back and got more," Legg said.
Better Kombucha is an Alabama Maker of flavorful drinks from Alabama NewsCenter on Vimeo.
Legg started putting it in kegs and selling it at farmers markets in jars and on tap, but still was not sure if it could be more than that.
In fall 2015, Legg decided to participate in the Big Pitch competition by REV Birmingham. The experience taught her a lot about what it would take to make her kombucha into a business.
She developed a business plan and kept improving on the concept and Better Kombucha was born. Legg moved the business into Innovation Depot two years ago.
She keeps boosting her production – she is now able to produce up to 50 kegs at a time – and adds different flavors based on the seasons. Better Kombucha is bottled and sold in stores, and can still be found at farmers markets.
And just like Legg discovered at that first farmers market, people really love her kombucha. Sales are up 35 percent in the past year.
"That is amazing to us to watch it grow like that," Legg said.
In July, The Birmingham chapter of Les Dames d'Escoffier International (LDEI), a philanthropic organization of women leaders in food, beverage and hospitality, presented its 2018 New Entrepreneur Award (and $3,000) to Better Kombucha.
The kombucha craze is driven by people looking for alternatives to sodas and other sugary drinks while also looking for something that tastes good and has properties they believe are good for them.
"It contains probiotics, some organic acids, some amino acids that are just good for you, that we need on a cellular level," Legg said of Better Kombucha.
Legg said the name is meant to be more booster than braggadocious.
"That's been our heart all along and our tag line helps explain that best – drink better, feet better, be better," she said. "It's not that we think our kombucha is better than anyone else's, it's the whole concept of just being better."
---
Better Kombucha
The product: Kombucha in a variety of flavors.
Take home: A six-pack of Hibiscus Ginger Better Kombucha (prices vary).
For a list of where to find Better Kombucha, visit the website. You can also visit Better Kombucha on Instagram, Twitter and Facebook.