Vulcan AfterTunes to hold 14th Annual music event; Los Colognes to headline.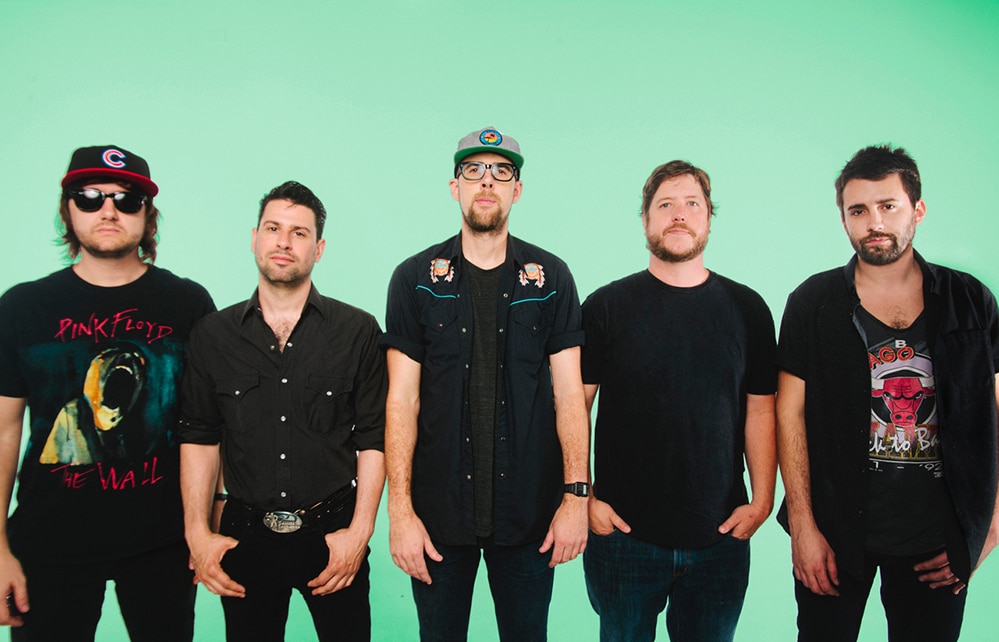 Vulcan AfterTunes
Vulcan Park and Museum presents its 14th annual Vulcan AfterTunes fall concert series. Hundreds of people are expected to attend the three-part event, which takes place on Sept. 23, Oct. 7 and Oct. 21. Los Colognes, a popular indie band, is headlining the series kickoff with an opening performance by Duquette Johnston, a Birmingham-based rock musician. Tickets are $5 to $25 at www.visitvulcan.com. Children 4 and under are free. Gates open at 1 p.m. and opening act performances begin at 3 p.m. Seating is first-come, first-served. Attendees are encouraged to bring lawn chairs or blankets. No pets or outside alcohol is allowed.
A shuttle service will be available to overflow parking lots.
Cantina on Wheels and Eugene's Hot Chicken food trucks will be onsite for purchase.
Family entertainment includes the Babypalooza's Magazine kids zone.
Huntsville's iFest
Travel around the globe without your passport at the 9th annual International Festival (iFest) of North Alabama. iFest is a free event presented by the International Society of Huntsville. The event will spotlight Russia and Panama, with Switzerland being featured for the first time. Live music, international cuisine, food trucks, crafts, an open-air market, cultural artifacts, travel and historic literature, native apparel, educational videos and children's activities are among the events planned.
To learn more, visit the website.
The venue is the University of Alabama in Huntsville at 500 John Wright Drive NW from 9 a.m. to 5 p.m.
'Hello Dolly!'
The Broadway musical "Hello Dolly!" will run through Sept. 30 at the Virginia Samford Theatre in Birmingham. Matchmaking Dolly Gallagher Levi travels to the home of Horace Vandergelder in Yonkers, New York, to manipulate him into marriage. Enjoy the show's hit songs, "Put On Your Sunday Clothes," "Ribbons Down My Back," "Before the Parade Passes By," "Hello Dolly!" "Elegance" and "It Only Takes a Moment."
Showtimes are Thursday through Saturday at 7:30 p.m. and Sunday at 2:30 p.m. Get tickets here.
To learn more about the production, visit the website.
'Mary Poppins Jr.' 
People of all ages will enjoy Disney and Mackintosh's "Mary Poppins Jr." Your favorite nanny will recapture your heart in the Supercalifragilisticexpialidocious adventure with songs and dance. The popular Broadway musical is underway through Saturday, Sept. 22 at the Dothan Opera House.
Admission is $20. Go here for ticket information or call 205-615-3175.
Birmingham Botanical Gardens
It's the perfect time of year to see what's blooming at the Birmingham Botanical Gardens. Beautiful camellias, roses, salvias and perennials are among the array of flowers. View the September gallery here. Admission is free. Follow this link for donations. The Garden Center is open from 8 a.m. to 5 p.m. Monday through Friday.
The garden is located at 2612 Lane Park Road.
Market at Pepper Place
Chef Kathy Mezrano of Kathy G & Company will be featured at the Les Dames Takeover series. The Birmingham chapter of Les Dames d'Escoffier International is a group of leaders in the food and beverage industries. Les Dames works to grow, create, promote and share local food culture. Live cooking presentations will showcase some of the most prominent chefs from the Birmingham metropolitan area. Cooking demonstrations begin at 9 a.m. and include a taste-testing and samples of Alabama-grown food.
To learn more about Les Dames Takeover, visit www.pepperplace.com or contact [email protected].
The venue is at the Market at Pepper Place Saturday, Sept. 22.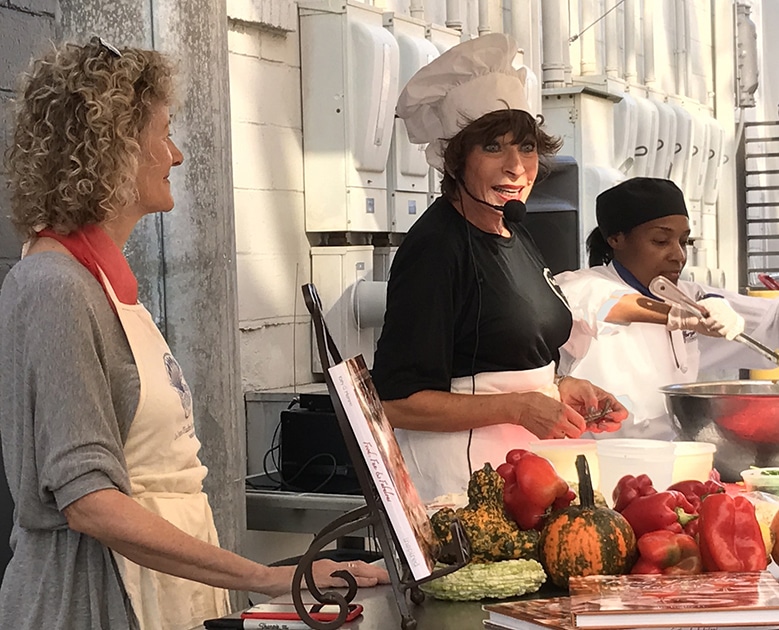 Jazz in the Park
This weekend's Jazz in the Park concert series will feature Norris Jones and Brian Simpson on Sunday, Sept. 23 from 6-9 p.m. at the Huntsville Big Spring Park East. Admission is free. Click here for the complete schedule. Call 205-616-1735 or visit magiccitysmoothjazz.com/.
Follow Jazz in the Park on Facebook for inclement weather and other notifications.
Dates are subject to change.
Magic City Fashion Week
The Magic City Fashion Week (MCFW) kickoff fundraiser is Saturday, Sept. 22 at 6 p.m. at Canary Gallery. The fashion event will feature designer competitors, sponsors, community partners and will reveal the MCFW schedule. The attire is bold red threads. Ticket prices are $25, which includes hors d'oeuvres and drinks.
The venue is at 2201 2nd Ave. N. in Birmingham.