Fiesta brings family entertainment, good food and music to Linn Park.
Fiesta
Journey through 20 Latin American countries and more than 15,000 patrons at Fiesta's 16th annual festival at Linn Park Saturday, Sept. 29. This year's theme is "Celebrating in full color." Experience the Latino rich heritage and culture through a diverse blend of art, music, food, dance, storytelling and soccer, including the Fiesta tour. Professional representatives will provide information and offer assistance in the family, cultural, community, and health and wellness villages. Headliners are Leslie Grace, Frankie J and Los Luzeros.
Purchase tickets here. Donations to the Fiesta scholarship fund are welcomed.
Visit http://fiestabham.com/ for more details.
Stay updated through Facebook, Twitter and Instagram.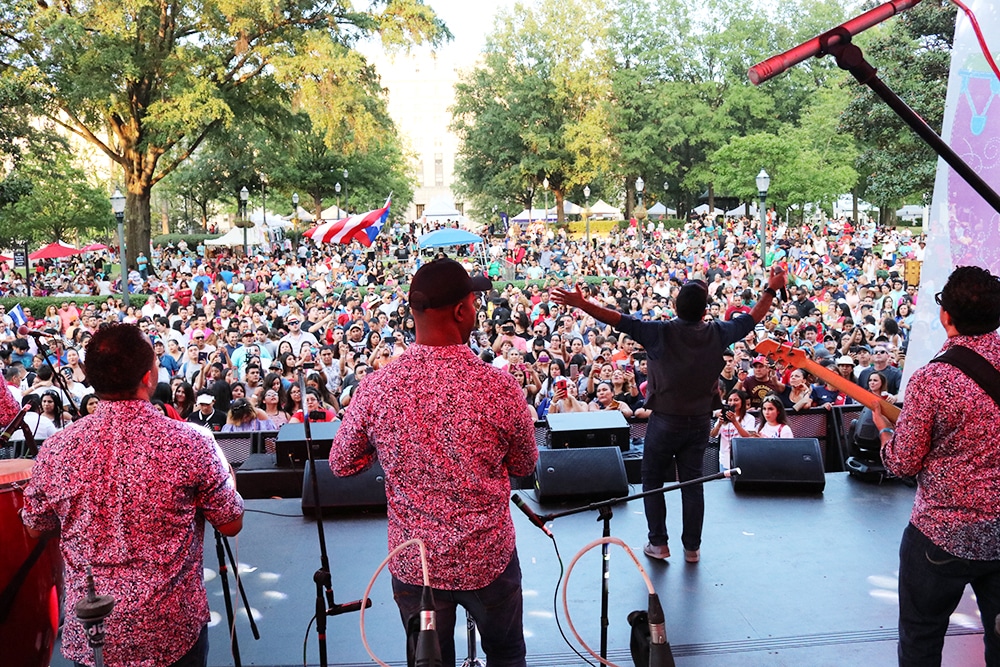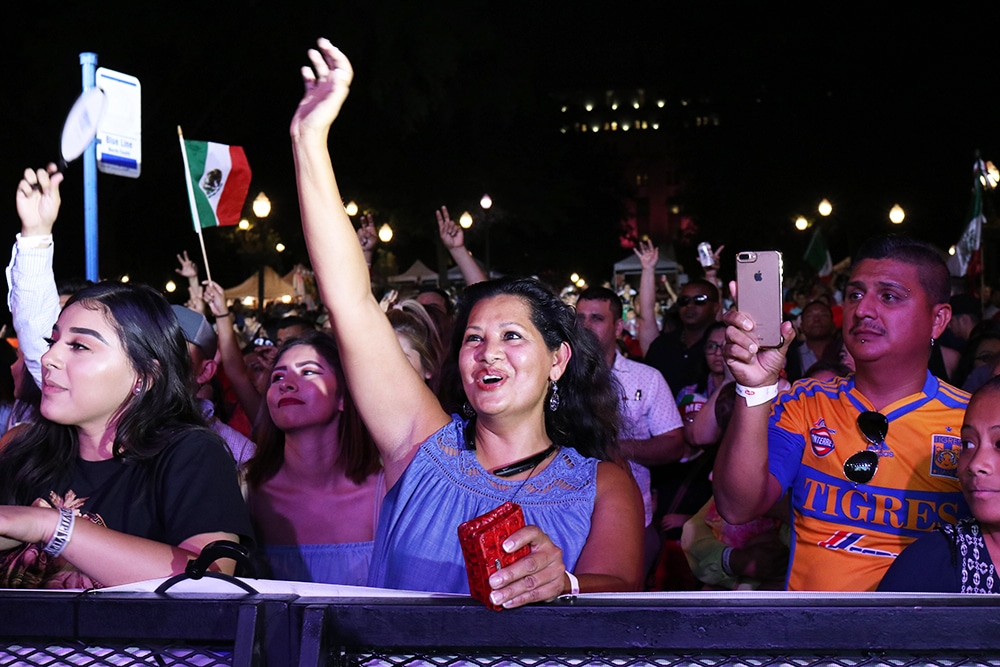 Alabama Shakespeare Festival
The Alabama Shakespeare Festival is beginning its 2018-19 season. Artistic director Rick Dildine is introducing a diverse collection of 14 titles. "Every Brilliant Thing" by Duncan Macmillan with Johnny Donahoe will kick off the season Sept. 29-Oct. 20. The feature examines the stigma of depression, the lengths we go to for those we love and how a seemingly simple list can take on a life of its own. Starring in the show is ASF MFA graduate David Lee Nelson, directed by Dildine.
For tickets, click here.
To learn more about the production, visit the website.
Homestead Hollow Arts & Crafts Festival
The fall weather ushers in Springville's Homestead Hollow Sept. 28-30 from 9 a.m. until 5 p.m. Demonstrations of blacksmithing, wood stove cooking, quilting, soap making, whiskey making and other activities will show what it was like to be a pioneer and early settler. Feast on barbecue, funnel cakes, fried pies, ice cream, beans, greens, footlongs, corn dogs and other items at the food court. Live music and kid's activities are included. Adult tickets are $8, children ages 3 to 12 are $4 and age 2 and under are free. No pets are allowed.
Homestead Hollow is located at 1161 Murphrees Valley Road in Springville.
For more information, call 205-467-3681, 205-467-2002 or email [email protected].
Jazz in the Park
This weekend's Jazz in the Park concert series will feature Carmen Lundy and Theo Croker on Sunday, Sept. 30 from 6-9 p.m. at the Huntsville Big Spring Park East. Admission is free. Click here for the complete schedule. Call 205-616-1735 or visit magiccitysmoothjazz.com/.
Follow Jazz in the Park on Facebook for inclement weather and other notifications.
Dates are subject to change.
Breast Cancer Awareness Month – Revvin' 4 Research Charity Motorcycle Ride
In support of Breast Cancer Awareness Month, join Heart of Dixie Harley-Davidson for the 10th annual "Revvin' 4 Research" charity ride Sunday, Sept. 30. Registration begins at 11 a.m. at Heart of Dixie Harley-Davidson in Pelham with kickstands up at 1 p.m. The escorted ride will offer lunch by Courtyard Oyster Bar before departure and an afterparty with live music at the Yellow Rose.
Register at revvin4research.com or call 205-996-5463.
Whistle Stop Festival
Plan your fall weekend around the 27th annual Whistle Stop Festival Saturday, Sept. 29 from 10 a.m. to 5 p.m. Live music will be performed by Jessica Meuse, Sylvia Rose Novak, Taylor Hunnicutt and Loverat. Admission is free. The venue is the Outlet Shops of Grand River in Leeds.
Follow Facebook for updates.
For more information, call 205-617-8247 or email [email protected].
The Jubilee Festival
The Jubilee Festival is celebrating its 30th anniversary with a new look and attractions Sept. 29-30. More than 100 local and regional artists will participate in the juried art show. The festival-themed gathering will spotlight local makers, offer the World Food Championships Qualifier food competition, a high school art exhibit, arts and crafts, handcrafted jewelry, pottery, a food court and a kids art park. Admission is free for the rain or shine event.
The venue is located on Main Street in Daphne.
For more details visit the website.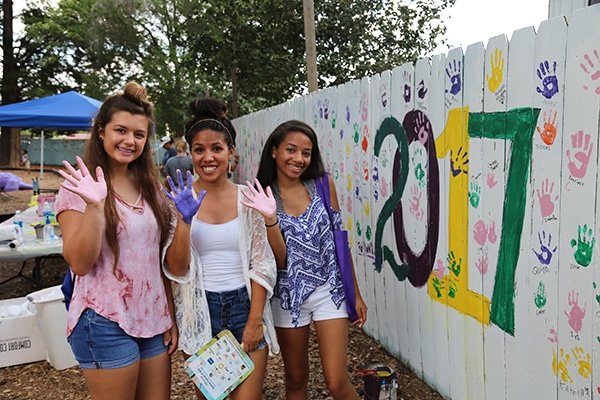 Market at Pepper Place
Chef Grace Viado Howard of Village Tavern will be featured at the Les Dames Takeover series. Viado will prepare braised meatball skillet. The Birmingham chapter of Les Dames d'Escoffier International is a group of leaders in the food and beverage industries. Les Dames works to grow, create, promote and share local food culture. Live cooking presentations will showcase some of the most prominent chefs from the Birmingham area. Cooking demonstrations begin at 9 a.m. and include a taste-testing and samples of Alabama-grown food.
To learn more about Les Dames Takeover, visit www.pepperplace.com or contact [email protected].
The venue is at the Market at Pepper Place Saturday, Sept. 22.
Birmingham Botanical Gardens
It's the perfect time of year to see what's blooming at the Birmingham Botanical Gardens. Beautiful camellias, roses, salvias and perennials are among the array of flowers. View the September gallery here. Admission is free. Follow this link for donations. The Garden Center is open from 8 a.m. to 5 p.m. Monday through Friday.
The garden is located at 2612 Lane Park Road.
Western's Wine and Food Festival
Western's Wine and Food Festival will showcase more than 500 wines Friday, Sept. 28 at the Birmingham Zoo. Follow this link for the complete list. You must be 21 or over with a valid ID to attend. Go here for transportation options. Festivalgoers will enjoy zoo animals, carousel rides and raffles. The proceeds will be divided equally among the zoo, UAB Comprehensive Center, the Emmet O'Neal Library, East Lake initiative and the Junior League of Birmingham.
Tickets range from $20 to $90.
The festival is located at the Birmingham Zoo at 2630 Cahaba Road.
'Hello Dolly!'
The Broadway musical "Hello Dolly!" will run through Sept. 30 at the Virginia Samford Theatre in Birmingham. Matchmaking Dolly Gallagher Levi travels to the home of Horace Vandergelder in Yonkers, New York, to manipulate him into marriage. Enjoy the show's hit songs, "Put On Your Sunday Clothes," "Ribbons Down My Back," "Before the Parade Passes By," "Hello Dolly!" "Elegance" and "It Only Takes a Moment." Showtimes are Thursday through Saturday at 7:30 p.m. and Sunday at 2:30 p.m.
Get tickets here.
To learn more about the production, visit the website.
Fantasia in concert
Singer, songwriter, actress and author Fantasia Barrino will perform at the Tuscaloosa Amphitheater in Tuscaloosa Friday, Sept. 28 at 7 p.m. Barrino won the third season of the television series "American Idol" in 2004. Her hit songs include "I Believe" and "Baby Mama."
Click for tickets.
Saint George Middle Eastern Food Festival
The Saint George Middle Eastern Food Festival is Sept. 27-29. The three-day festival will showcase a variety of food: entrees, sandwiches, side items and pastries. Live music, dancing and tours will entertain you. For the menu, follow this link. Call 205-492-9621 for delivery service on Thursday and Friday from 10 a.m. to 1 p.m. with a $75 order minimum. Drive-through service is 11 a.m. to 7 p.m. Dining and takeout service is 10:30 a.m. to 9 p.m.
Learn more here about the Saint George Melkite Greek Catholic Church located at 425 16th Ave. S. in Birmingham.