Gus Malzahn could be excused if he packs earplugs as he takes his Auburn Tigers to Starkville Saturday for a 6:30 p.m. meeting with Mississippi State on ESPN2.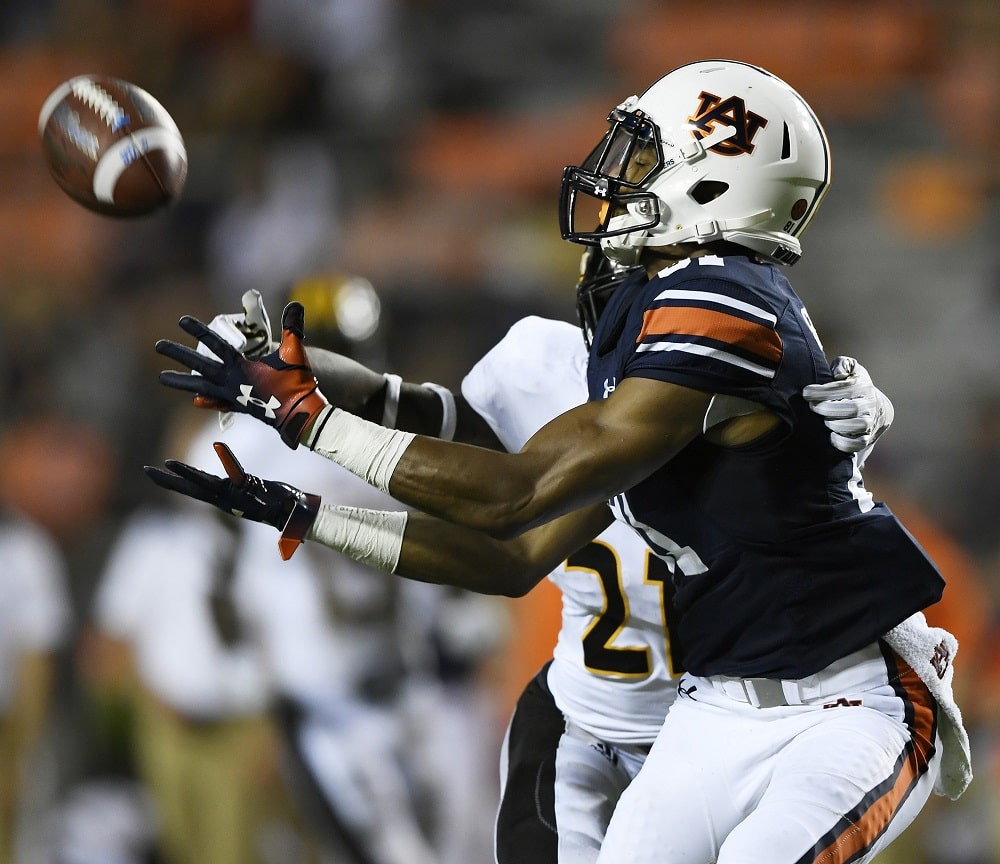 "It's a tough place to play," the coach of the nation's No. 8 team said. "They have the cowbells and all. That's always a factor when you go there as far as the being loud. It's a different kind of loud. It's not just human voices. That's really unique and different that you get to prepare for."
Nick Saban said Fayetteville has always been a difficult place to play, even for his top-ranked Crimson Tide, which goes on the road for an 11 a.m. kickoff on ESPN.
"We have a lot of respect for Arkansas," Saban said of the 1-4 Hogs. "Chad Morris, being a new coach there, you can see every week they're getting better and better. They certainly played their best game of the year last week against Texas A&M and had opportunities to come back and at least tie the game.
"This is a little bit of a trap game for us," the Tide coach continued. "This is a game our players need to focus on what we need to do to make sure we're ready to play and do a good job in executing in the game."
The UAB Blazers pushed their home win streak to a record 9-0 since their return to Legion Field in 2017. But coach Bill Clark's squad will be on the road as it faces Louisiana Tech with the lead in the West Division of Conference USA on the line. Each team brings an overall record of 3-1, 1-0 in CUSA into the 6 p.m. contest.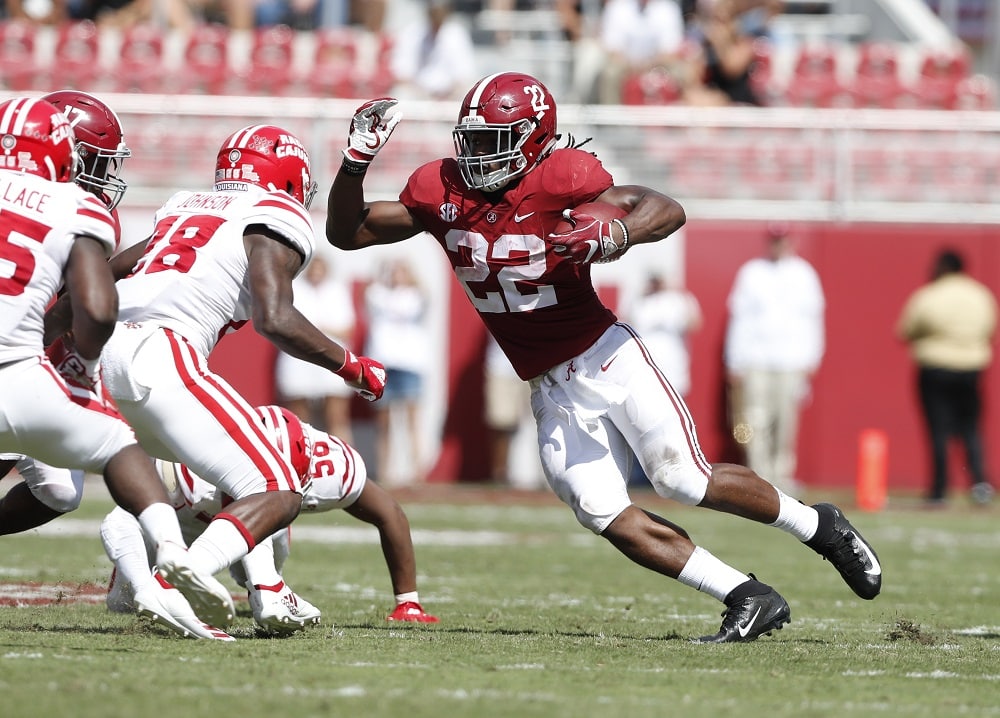 "The main thing on the road is the fan base," cornerback Brontae Harris said. "We don't have our home fans to back us up when something goes wrong. We have to come together and really be a team on the road because everybody's against us.
"For us to be an elite team, we have to win on the road," Harris continued. "It's conference play. We have to bring our energy (on the road) if we want to be an elite team."
The game can be seen on Facebook.
In other action:
Georgia State at Troy (tonight): The Trojans (4-1) are setting the pace in the Sun Belt Conference, having won their first two conference contests. Kickoff is 6:30 p.m. on ESPNU. Tonight's promotion: Take A Kid To The Game For Free.
West Florida at North Alabama: After opening with a victory, the Lions (3-2) have alternated wins and losses the past four weeks. It's time for another Lions victory at 6 p.m. in Braley Stadium.
Jacksonville State at Eastern Kentucky: The Gamecocks stumbled out of the blocks but have three straight wins since then, including two in the Ohio Valley Conference. Kickoff in Richmond, Kentucky, is at 3 p.m.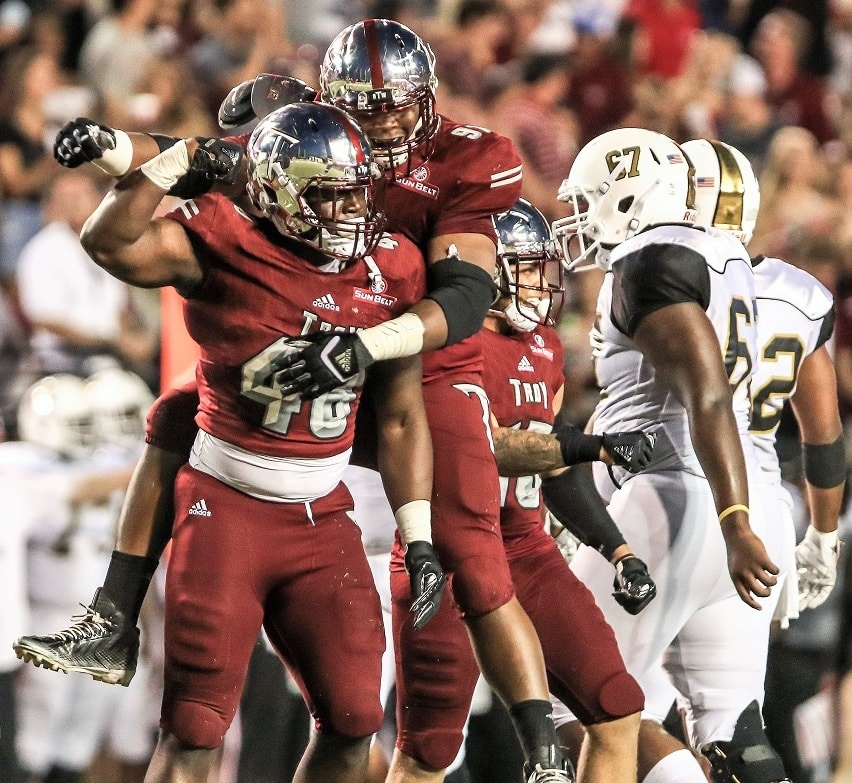 Huntingdon at Maryville: September wasn't kind to the Hawks. They were outscored an average of 42.3 to 34.6 in losing all three of their games. Perhaps a noon kickoff in the Volunteer State will yield victory No. 1 of the 2018 campaign.
South Alabama at Georgia Southern: Coming off a 52-7 loss to Appalachian State, the Jaguars kick off at 2:30 p.m., looking for their second win in six games.
Alabama A&M at Texas Southern: The Bulldogs ended a three-game losing streak in Jackson, Mississippi, last week. This week, they'll look to keep the success going at 6 p.m. in Houston, Texas.
Alabama State at Alcorn State: The string of losses climbed to three last week following a season-opening win against Tuskegee. Kickoff in Lorman, Mississippi, is at 2 p.m.
Central State at Miles: Five games have yielded five losses for the Golden Bears. Homecoming at 4 p.m. is the next chance to get a win.
Morehouse at Tuskegee: The 83rd Annual Tuskegee-Morehouse Classic kicks off at 1 p.m.
Hendrix at Birmingham-Southern: The Warriors attack the Panthers at 1 p.m. Two losses have followed two wins for the team on the Hilltop.
Western Carolina at Samford: The Bulldogs (1-4) step back into SoCon action as they seek win No. 2, their first since week 1. Kickoff is 12:30 p.m.
West Alabama at Shorter: Shorter was the team Samford beat 66-9. This week, the Hawks host their Gulf South Conference rival from Livingston at noon Central.
HIGH SCHOOLS
Class 7A: Hewitt-Trussville, ranked No. 2 in the latest Alabama Sports Writers Association poll, visits Vestavia Hills, which is ranked No. 9.
Class 6A: No. 2 Pinson Valley hosts Gardendale.
Class 5A: West Point is at Jasper.
Class 4A: No. 1 UMS-Wright is home to No. 8 Hillcrest-Evergreen.
Class 3A: No. 9 Providence Christian heads to Pike County.
Class 2A: No. 7 Addison hits the road to take on Colbert County.
Class 1A: No. 6 Elba welcomes Brantley.
AISA: No. 6 Morgan Academy entertains No. 7 Bessemer Academy.