Let's go pink at an event!
Pink Ribbon Project
More than a dozen Birmingham fire stations are participating in the Pink Ribbon Project T-shirt campaign to support breast cancer research in Alabama. The T-shirts cost $15-$20. Proceeds from shirt sales will help the Breast Cancer Research Foundation of Alabama secure national grants for the UAB Comprehensive Cancer Center.
Contact [email protected] for a participating fire station near you.
Go Pink! T-Shirt Sale
The Breast Cancer Research Foundation of Alabama will be selling short-sleeved and long-sleeved Go Pink! shirts in the north pavilion atrium on the campus of UAB.
Shop Friday, Oct. 5, from 9 a.m. to 2 p.m. or make a purchase online at www.bcrfa.org/shop.
Cahaba Brewing Company Goes Pink
During Breast Cancer Awareness Month at Cahaba Brewing Company, order the Tart Cherry and Hibiscus Berliner Weisse or a Cahaba Brewing T-shirt and a percentage of the proceeds will go to the Breast Cancer Research Foundation of Alabama. The beer has been brewed especially for the month of October.
Visit www.cahababrewing.com for more information.
The Patsy Pull
Put on your game face at Collinsville's Patsy Pull Saturday, Oct. 6, with live music, competitions and children's activities. The proceeds will go to Breast Cancer Research of Alabama.
Find out more about the event here.
46th Annual Greek Food Festival
Feast on delicious Greek cuisine at Birmingham's oldest cultural food festival Oct. 4-6 from 10:30 a.m. to 10 p.m. Live music, dancing and tours are among the entertainment. The proceeds will go to local charities and ministries. Follow this link for the menu. Admission is free. Click here for parking information. The venue is at 307 19th St. South. Visit the website for details or call 205-716-3088.
Drive-thru service and online orders are available.
Stay updated through Facebook, Twitter and Instagram.
Southern Women's Show
Gather your friends for the Southern Women's Show Oct. 4-7 at the Birmingham-Jefferson Convention Complex. Get ideas from hundreds of exhibitors on the latest fashion, jewelry, food, health and beauty tips. Celebrity appearances include Monte Durham of TLC's "Say Yes to the Dress: Atlanta" and "Say Yes to the Prom" and Keegan Allen of Freeform's "Pretty Little Liars." The hours are Thursday from 10 a.m. to 7 p.m., Friday 10 a.m. to 8 p.m., Saturday 10 a.m. to 7 p.m. and Sunday from 11 a.m. to 5 p.m. Tickets for adults are $12 at the door, $9 purchased online, $6 for ages 6 to 12 and free for children 6 and younger with a paying adult.
Tickets can be purchased at Walgreens.
If your neighborhood Walgreens is not listed, call 800-290-2090.
Alabama Splash Fall Festival
The Alabama Splash Adventure Fall Festival is every weekend in October from noon to 6 p.m. A day of family fun includes access to more than 15 amusement park rides, which includes hay rides, a corn maze, pumpkin art and a spider safari. A different event will be featured each weekend with free unlimited Pepsi and free parking. Kick off the first weekend with a car show, which features race cars from the legendary Neil Bonnett family. An Arts and Craft Show will be Oct. 13-14. Local live music performances will be Oct. 20-21. The Halloween High Dive Show will be Oct. 20-21 and 27-28, with 75-foot dives. 2018 and 2019 season passes are valid for entry.
Tickets can be purchased at the front gate or online at www.alabamasplash.com.
The water park is closed during the festival.
Birmingham Brazilian Day Festival
The entire family will enjoy the 4th annual Brazilian Day Festival in Vestavia Hills Saturday, Oct. 6, from 11 a.m. to 6 p.m. Explore Brazilian culture through food, music, art and dance, which includes a jiu-jitsu presentation. Moonwalks and slides will entertain the kids. Proceeds will support national and international missionaries. Admission is free.
To learn more, call 205-822-2824.
Horizon Church is at 2345 Columbiana Road in Vestavia Hills.
UA's Moundville Park Celebrates 30th Native American Festival
The University of Alabama's Moundville Archaeological Park will host the 30th annual Moundville Native American Festival through Oct. 6. The event features artists, craftsmen and educators from around the nation. The festival includes prominent Native American performers. Lyndon Alec will perform hoop dancing, and the group Chikasha Hithla will demonstrate Chickasaw stomp dancing. Grammy Award-winner GrayHawk Perkins will be the stage emcee and provide entertainment throughout the festival. Presenters will demonstrate cooking, dressmaking, tools and weapons. Demonstration arbors will feature beadwork, pottery firing, textile-making and other traditional crafts. Knapper's Corner will be beside the riverbank, where stone tool-making demonstrations will take place. The children's area will include crafts, stickball demonstrations and educational activities. Festival hours are 9 a.m. to 3 p.m.Thursday and 9 a.m. to 5 p.m. Friday and Saturday. Admission is $12 for adults and $10 for students and seniors. Pre-registered groups of 10 or more are $8 per person.
Visit www.moundville.ua.edu for more information on early group registration.
UA's Moundville Archaeological Park is 13 miles south of Tuscaloosa off Alabama Highway 69.
Oxfordfest
The annual Oxfordfest event is Saturday, Oct. 6, from 8 a.m. to 4 p.m. Family entertainment includes arts and crafts, live music, hourly prize drawings and food vendors. The proceeds will be given to local charities and food banks.
Contact [email protected] for more information.
Bluff Park Art Show
Thousands of people are expected to attend the 55th annual Bluff Park Art Show Saturday, Oct. 6. More than 150 artists will display their work in front of the Bluff Park Community Center. Children ages 3 to 8 will enjoy hands-on art activities. A variety of food vendors will be on site throughout the park. Shuttle buses will be available at the Bluff Park United Methodist Church, Shades Mountain Independent Church, Bluff Park Village Shopping Center and Shades Crest Baptist Church.
Tax-deductible contributions are welcomed.
For more details about the art show, email [email protected].
Vulcan AfterTunes
Vulcan Park and Museum presents its 14th annual Vulcan AfterTunes fall concert series. Iron Horse, a bluegrass band, is headlining part two of the three-part series on Sunday, Oct. 7, with an opening performance by singer and songwriter Will Stewart. Buy tickets here. Children 4 and younger are free. Gates open at 1 p.m. Seating is first-come, first-served. Lawn chairs and blankets are welcomed. No pets or outside alcohol is allowed.
A shuttle service will be available to overflow parking lots. Food trucks will be onsite.
Family entertainment includes Babypalooza's Magazine kids zone.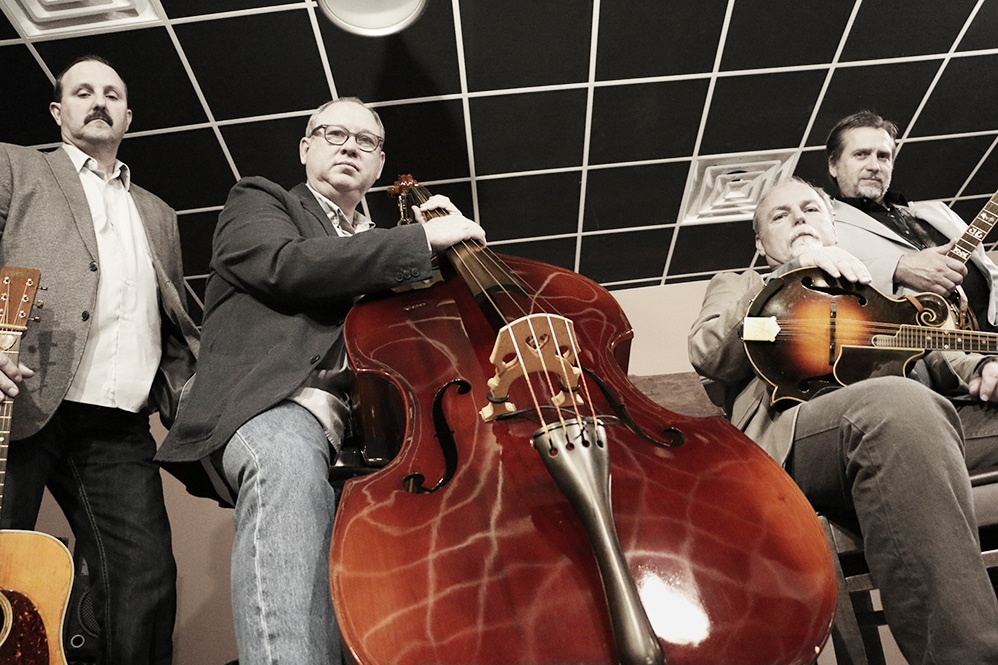 Alabama Shakespeare
The Alabama Shakespeare Festival is beginning its 2018-19 season. Artistic director Rick Dildine is introducing a diverse collection of 14 titles. "Every Brilliant Thing" by Duncan Macmillan with Johnny Donahoe will kick off the season through Oct. 20. The feature examines the stigma of depression, the lengths we go to for those we love and how a seemingly simple list can take on a life of its own. Starring in the show is ASF MFA graduate David Lee Nelson, directed by Dildine. For tickets, click here.
To learn more about the production, visit the website.