It was another game and another loss last week for No. 21 Auburn. But coach Gus Malzahn wants nobody to point fingers at members of his squad.
"No one needs to be blaming our players," he said this week. "Anytime a team is not playing up to potential, that's a coaching issue. That's my responsibility. I've got to do a better job of preparing our coaches and our players moving forward."
The Tiger offense has received the brunt of that criticism as it has failed to rush for more than 100 yards for a third straight week. Whether by ground or air, reaching the end zone has proved difficult.
"The frustrating thing for me now is we're no longer inexperienced. We're no longer young," Malzahn said. "We need to start seeing progress."
The next chance to see progress comes at 11 a.m. Saturday as Tennessee comes calling. The game will be on the SEC Network.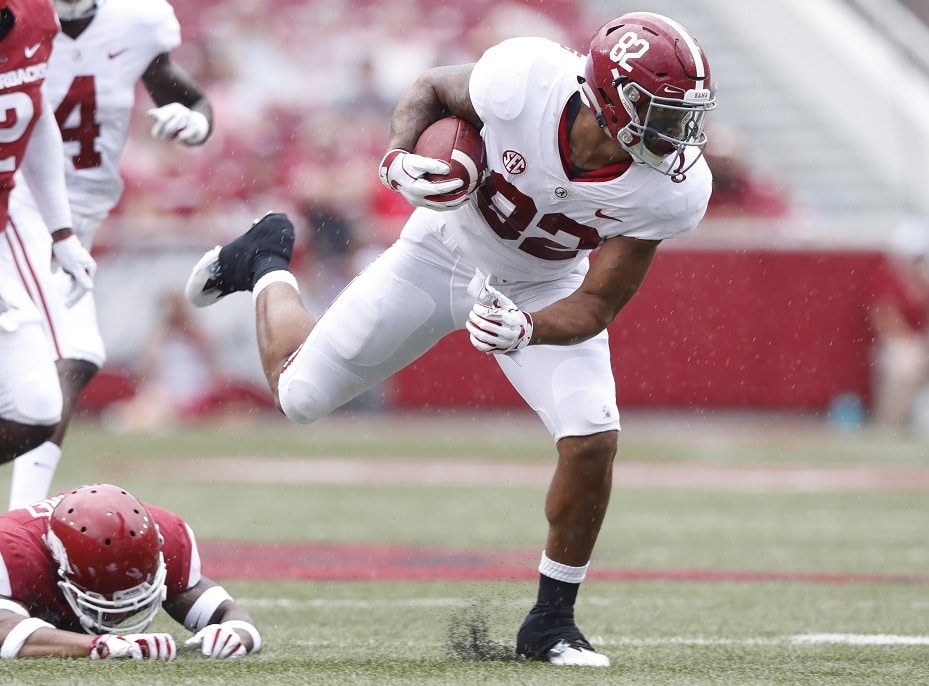 Alabama is still undefeated, still No. 1 and still displaying a prolific offense.
But the Crimson Tide is also still losing players to injury, especially on defense. Cornerback Trevon Diggs suffered a broken foot in last week's victory over Arkansas and tight end Kedrick James has a high ankle sprain. Each is out of the lineup indefinitely.
"We have five defensive players that are out for an extended period of time who were starters or in the two-deep (rotation) and three of those guys are defensive backs," coach Nick Saban said. "It's going to be challenging. We're going to be thin.
"We need some of the other guys to step up," Saban said, "develop and the next guy up's gotta take the challenge and play well for us."
That next challenge comes at 6 p.m. Saturday as the Tide hosts Missouri for homecoming on ESPN.
Bill Clark and his UAB football team opened the season talking about winning a championship. Today, they've got the inside track for accomplishing that goal.
The Blazers are 2-0 atop the West Division of Conference USA, tied with Texas-San Antonio. Middle Tennessee is 2-0 to lead the East Division, but only UAB has a league-best overall mark of 4-1.
Clark noted this week that his team must remain humble and work hard.
"In our conference, we're all really close," he said. "We have no false thoughts about where we are or who we are. We just have to keep working every week. It's the next conference game and on the road."
That next conference game is noon Saturday as the Blazers face Rice in Houston.
In other action:
Troy at Liberty: The good news is the Trojans are 5-1 overall and 3-0 in the Sun Belt Conference. The bad news is quarterback Kaleb Barker tore his ACL in the game last week and will be out the rest of the season. He's set to have surgery Friday. "I hate it for him because I think his first quarter on Thursday night was probably as good as any quarterback that's played in my eight years here," coach Neal Brown said. "Just like we say all the time, we have to be a 'next man up' program. Sawyer Smith will get the start on Saturday (at 1 p.m.), and we are going to have Gunnar Watson available for the game, and he will play."
Eastern Illinois at Jacksonville State: The Gamecocks moved up to seventh in the AFCA Coaches Poll and remained eighth in the STATS FCS Top 25. JSU's win last week extended the longest active conference win streak in all of Division I football to 35 games. Jacksonville State will try to tack on another win at 3 p.m.
Alabama State at South Alabama: The Hornets (2-3) look to get to .500 at 4 p.m. The Jaguars (1-5) are looking for win No. 2 for the season.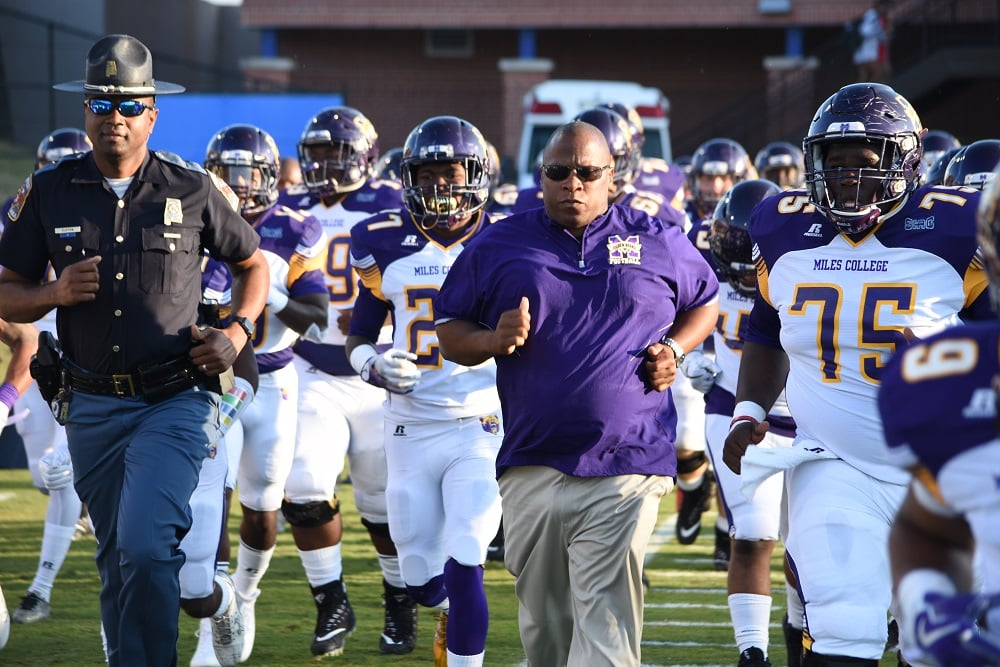 Brevard at Huntingdon: The Hawks hit the field in search of win No. 1 after Game 1 was canceled and the next four ended in defeat.
Alcorn State at Alabama A&M: It's homecoming on The Hill with the Braves coming to town. The Bulldogs will be challenged on both sides of the ball as Alcorn leads the Southwest Athletic Conference in scoring offense and scoring defense. Alabama A&M is fourth in scoring and third in scoring defense. Kickoff is 2 p.m.
Miles at Kentucky State: After five losses, the Golden Bears got into the win column last week against Central State. Miles kicks off at 1 p.m. against the Thorobreds.
Tuskegee at Fort Valley State: The Golden Tigers fell in triple overtime to Morehouse at Soldier Field last week. That left Tuskegee at .500 overall (3-3) and in the Southern Intercollegiate Athletic Conference. They'll try to climb above breakeven at 5 p.m. Central.
Mississippi College at North Alabama: The Lions lost their two most recent outings to fall to 3-3. They'll look to make the alumni happy with homecoming kickoff at 6 p.m.
Birmingham-Southern at Sewanee: The Panthers (3-2) had a wild win last week, outscoring Hendrix 57-41. Could there be as many fireworks at 6 p.m. Central this week?
VMI at Samford: A four-game losing streak ended at home last week for the Bulldogs (2-4). Perhaps home cooking will be just as good at 2 p.m.
Delta State at West Alabama: The Tigers have alternated wins and losses the past five weeks. They'll try to break that string and start a winning streak at 2 p.m. on Military Appreciation Day.
HIGH SCHOOLS
Class 7A: Mountain Brook, No. 7 in the latest Alabama Sports Writers Association poll, is 6-0 but faces a tough task at No. 2 Hewitt-Trussville (6-1). Former Spartans QB Paul Tyson, now an Alabama commit with the Huskies, will be facing his old team.
Class 6A: Pelham hosts No. 9 Jackson-Olin in Region 5. The Panthers have been on a roll at 5-2, but J-O is coming off an open week at 6-0. Defense could rule here.
Class 5A: No. 10 Sylacauga travels to Center Point. With three wins in its past four games, Center Point could be a surprise here. Each squad is 3-1 in region play.
Class 4A: No. 5 Brooks hosts Deshler, with the winner earning the inside track for the region title.
Class 3A: Midfield travels to No. 6 Fultondale. The Patriots and Wildcats are the class of Region 5 and this could be a preview of a playoff matchup.
Class 2A: Cedar Bluff heads to No. 1 Fyffe. An upset is possible.
Class 1A: Falkville is home to Decatur Heritage. Falkville, coming off 737 yards of offense in a 70-27 win last week, could clinch the region crown with a victory.
AISA: No. 10 Wilcox Academy is at No. 9 Crenshaw Christian.