Talladega Superspeedway and its parent company, International Speedway Corporation (ISC), revealed that the construction of the new Turn 3 Oversized Tunnel, an important component of the track's new Transformation Infield Project, will begin during the week of Oct. 21.
Sunday's announcement took place during a press conference before the start of the 1000Bulbs.com 500, a Monster Energy NASCAR Cup Series Playoff race. Aric Almirola won the race, which went into overtime, extending it from 188 to 193 laps, because of a five-car incident in lap 186. Almirola automatically advances to the Round of 8 in the playoffs.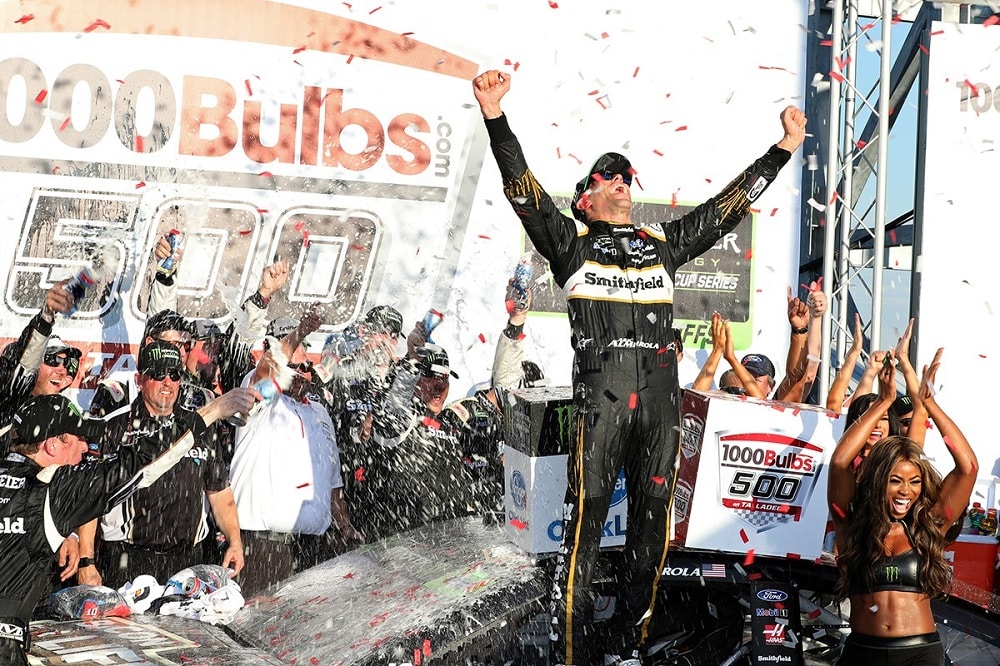 The new Oversized Vehicle Tunnel is a highlight of an approximate $50 million redevelopment endeavor, Transformation – The Talladega Superspeedway Infield Project, that is part of ISC's long-term capital allocation plan and reinvestment into its major motorsports complexes. The project, highlighted by a one-of-a-kind Garage Fan Zone Experience, will feature "up-close" access, interactive attractions and enhanced amenities for fans, sponsors, teams and stakeholders in the iconic Talladega infield.
The new two-lane tunnel will have dimensions capable of allowing vehicles as large as race team haulers and fans' recreational vehicles to enter and exit the track simultaneously with ease. The lane tunnel will have a height of 16 feet, 8 inches, a width of 28 feet and a length of 208 feet. The tunnel will be built near the current Gate 9 crossover. It will be open 24 hours during event weekends.
The tunnel is scheduled for completion by the track's spring NASCAR event weekend of 2019, while all other aspects of the project are set to be finalized for the fall 2019 NASCAR Playoff event weekend.
"This new tunnel is certain to be one of the most popular elements of our Transformation project, serving both our competitors and our fans," said Talladega Superspeedway Chairman Grant Lynch. "Traffic flow will be greatly improved, enhancing the race weekend experience for thousands who visit our famed facility each year."
Talladega Superspeedway and ISC also announced over the weekend that Creek Enterprise, Inc. – an integrated information services company headquartered in Tecumseh, Michigan – has been named the first "Transformation Partner" of the "We Transformed Talladega Superspeedway" lineup that will include other corporations to be announced in the future.
"We are extremely excited to partner with International Speedway Corporation and to assist with the client experience redevelopment of Talladega Superspeedway," said Creek Enterprise President Jason Derby.