Nourish Foods, Birmingham
The Makers: Mary Drennen and Tiffany Vickers Davis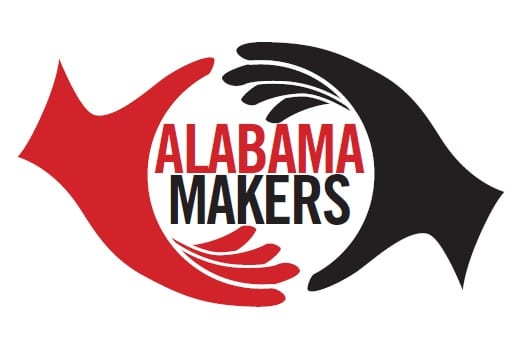 As moms with full-time careers, Mary Drennen and Tiffany Vickers Davis know the stress of rushing home to put a meal on the table for their family after a long day on the job. With Nourish Foods, they are helping make life easier for busy moms and dads nationwide.
Four years ago, Drennen and Davis launched Nourish Foods, a Birmingham-based meal delivery service that provides healthy food options for people on the go. From that seed, the concept has exploded, and the company now provides weekly prepackaged meals to 1,200 customers in 35 states.
"I think our greatest impact has been that we are solving problems for people who are time starved but still want to eat healthy," said Drennen. "We believe we have a great opportunity to help people at night or whenever they are struggling by providing them with delicious meals they can heat up in only two minutes."
Davis added with so much to do every day, it's a benefit to have someone else take care of dinner or lunch.
"I'm a single mom and a working person, and I never seem to have enough time for meal preparation. 'What are we having for dinner tonight?' is a big issue for everyone," said Davis. "But knowing that there's a meal in your refrigerator that is already prepared means a lot."
Nourish Foods is an Alabama Maker with a fresh answer to 'What's for dinner?' from Alabama NewsCenter on Vimeo.
The two friends, both trained chefs, got the idea of starting their own business while working together in the test kitchen at Cooking Light magazine.
Drennen stepped out on her own first when she learned in 2012 that a local fitness company was searching for a meal provider for its gyms. Within three weeks, Drennen said she was so busy cooking and delivering food that she soon had to quit her day job to focus solely on the new venture.
After two years, Davis came on board, and the two decided to go it alone with their own company.
"It was a great learning experience," said Drennen, looking back on her partnership with the fitness company. "It provided an opportunity to really learn the meal-delivery business and test out the business model in ways that would not have been possible if we had just tried to launch a brand."
Nourish Foods has become a success, with 23 staff members, including six full-time chefs. Although the company delivers many meals in the Birmingham area, 60 percent of its customers live in other states, such as Texas, Florida, Georgia and Tennessee.
Drennen and Davis, who both feel at home in the kitchen, said the biggest challenge has been learning the logistics side of the business.
"What will the food look like when you ship it to people? What will reheat well and what will happen to the flavors over a period of time? Those were the challenges we were battling," said Davis. "Tackling those challenges has been the most rewarding part of the process for me."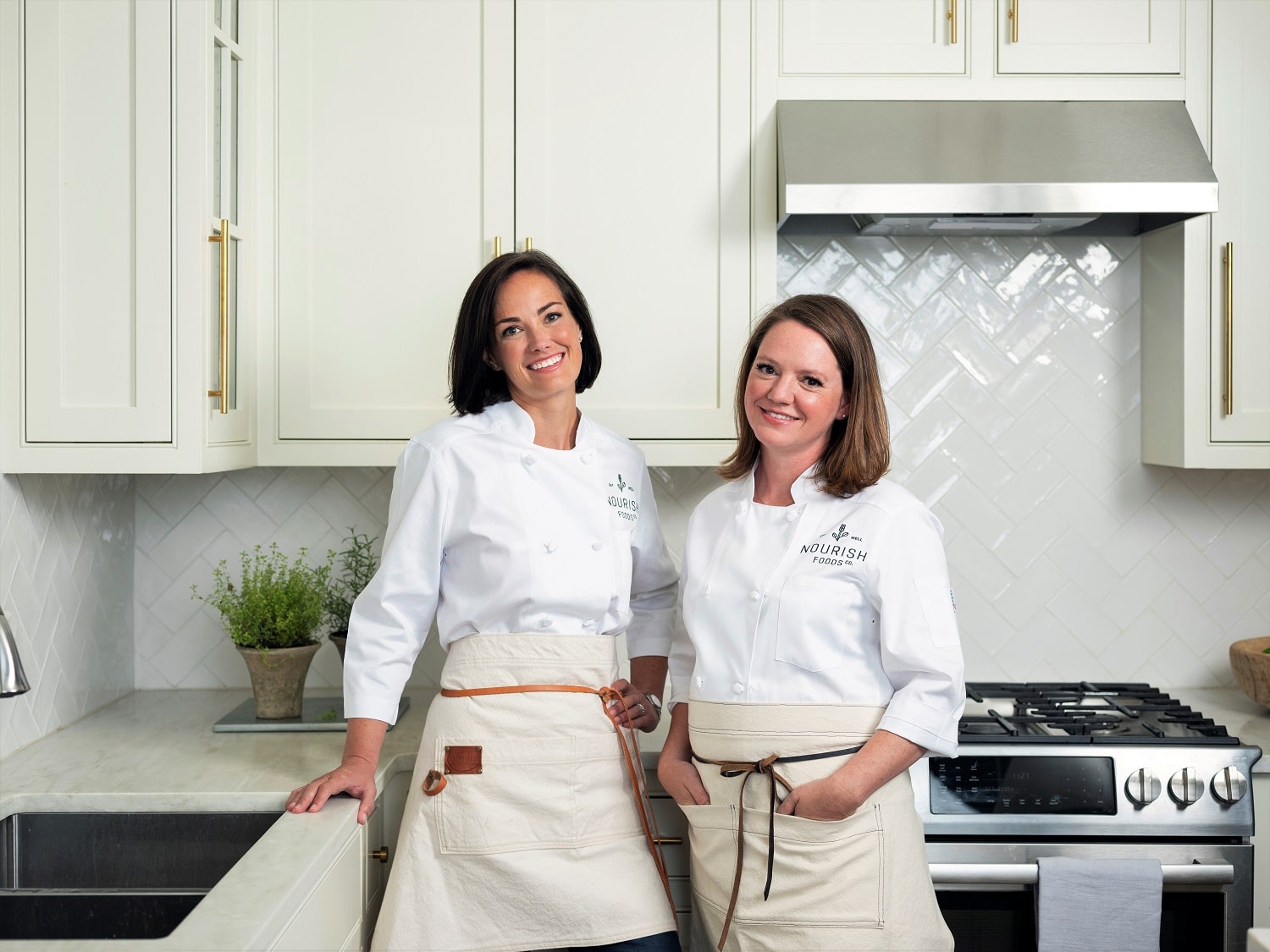 Drennen said Nourish Foods is different from most of its competitors. While many companies focus on helping people lose weight, Nourish Foods takes a more holistic approach by providing handmade, healthy meals that will fit any appetite.
"Diets come and go," Drennen said. "We created our brand around the idea that everyone's health is different. We have options for people who want to cut calories, those who want to have a low-carb diet or those who just want to eat healthier foods."
Drennen said all the entrées and side dishes are made from "scratch," even down to the mayonnaise or chicken stock used in some of the recipes.
The company offers flexible options for customers, with meal plans designed for individuals, couples or families, Drennen said. Menu offerings change weekly, providing customers with a larger variety of dishes.
"One of the things we've tried to do is come up with menu items that are familiar to our clients but put a healthy spin on them that they may not have considered," said Drennen, citing recent examples such as almond fried chicken breast and spaghetti squash pizza bake.
Drennen said she had a passion for cooking even as a young girl.
"Cooking was something that I did with my mom," Drennen said. "I learned by sitting in the kitchen and watching her. When I was in college, I had a drive to do something creative, and my mom said, 'Maybe you need to try cooking as a job.'"
It was not until college that Davis got her first real experience in the kitchen. It was even later, after several years of working in the public relations field, that she trained to become a chef.
"I wasn't really interested in cooking when I was young, but my mom was a great cook and I ate really well," Davis said. "While I was in college, I worked in the kitchen at a restaurant and thought it was fun. But I never thought seriously about cooking until later."
Ordering meals from Nourish Foods is easy and convenient, Drennen said. Each Sunday, customers receive a text with the new menu options for the week.
The meals are delivered directly to customers' doorstep. When it's time to prepare lunch or dinner for the family, it's as simple as popping one of the meals into the oven or microwave.
"It's easy for us to see why meal delivery is so important in people's lives," Drennen said. "People tell us, 'Your programs have changed my life. I'm not stressed anymore, and our kids love the food.'"
---
Nourish Foods
The product: Foods prepared and delivered to your home with constantly changing menus.