Can't Miss Alabama fights hard to win the fight against breast cancer.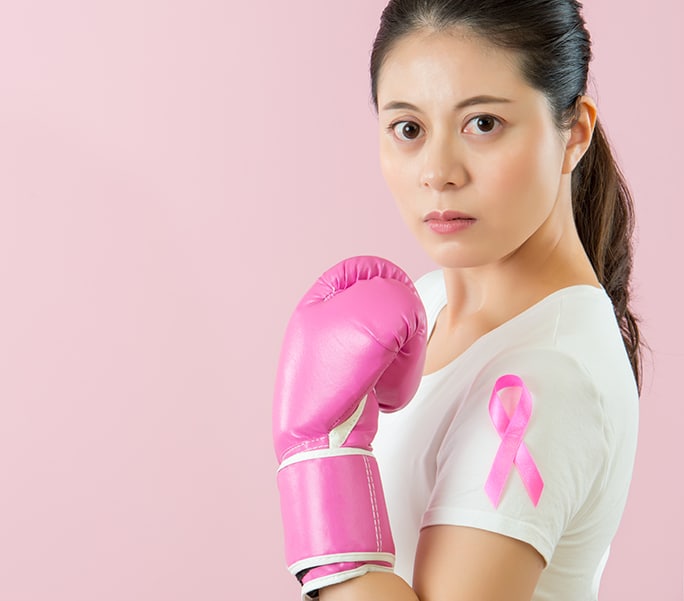 Shot for Cure
Get your flu shot at the Rock Creek Pharmacy Friday, Oct. 19, and $5 will be donated to the Breast Cancer Research Foundation of Alabama. The pharmacy is at 6817 Warrior River Road in Bessemer.
For more information, call 205-497-8777.
Pink Ribbon Project
More than a dozen Birmingham fire stations are participating in the Pink Ribbon Project T-shirt campaign during October to support breast cancer research in Alabama. The T-shirts cost $15-$20. Proceeds from shirt sales will help the Breast Cancer Research Foundation of Alabama secure national grants for the UAB Comprehensive Cancer Center.
Contact [email protected] for a participating fire station.
Cahaba Brewing Company Goes Pink
During Breast Cancer Awareness Month at Cahaba Brewing Company, order the Tart Cherry and Hibiscus Berliner Weisse or a Cahaba Brewing T-shirt and a percentage of the proceeds will go to the Breast Cancer Research Foundation of Alabama. The beer has been brewed especially for the month of October.
Visit www.cahababrewing.com for more information.
Kentuck Festival of the Arts
Enjoy the Kentuck Festival of the Arts Oct. 20-21 in Northport. Audiences of all ages will enjoy the 47th annual event with live music, folk and contemporary craft demonstrations, food trucks and children's activities. The festival hours are Saturday 9 a.m. to 5 p.m. and Sunday 9 a.m. to 4 p.m. Pets (service dogs must be registered at the gate), scooters, skateboards and bicycles are not allowed. Online tickets can be purchased here.
Call 205-758-1257 for the details.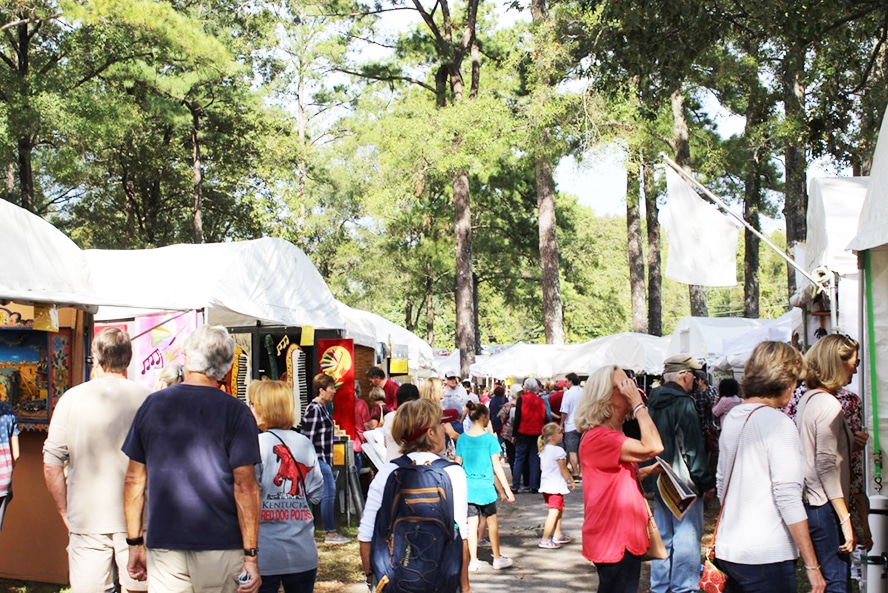 The Conecuh Sausage Festival
The Conecuh Sausage Festival is Saturday, Oct. 20, in Evergreen. The festival will feature the "First Ever Sausage Fest Backyard BBQ Cook-Off" competition. Prizes will be given to the winners for the best ribs, chicken and sausage. The event will offer live music and other festivities.
Follow the event on Facebook.
Attalla Heritage Day Festival
The Attalla Heritage Day Festival is Saturday, Oct. 20, from 9 a.m. to 4 p.m. Curley Taylor and Zydeco Trouble, the Kings of Swing and other artists will perform. More than 100 vendors will be on hand. Admission is free for the rain-or-shine event. Pets and golf carts are not allowed. The family fun day is at 401 4th St. N.W.
Email [email protected] for directions and other information.
Alabama Splash Fall Festival
The Alabama Splash Adventure Fall Festival is every weekend in October from noon to 6 p.m. A day of family fun includes access to more than 15 amusement park rides, which includes hay rides, a corn maze, pumpkin art and a spider safari. A different event will be featured each weekend with free unlimited Pepsi and free parking.  Live music performances will be Oct. 20-21. The Halloween High Dive Show will be Oct. 20-21 and 27-28, with 75-foot dives. Season passes for 2018 and 2019 are valid for entry.
Tickets can be purchased at the front gate or online at www.alabamasplash.com.
The water park is closed during the festival.
Vulcan AfterTunes
Vulcan Park and Museum will close its 14th annual Vulcan AfterTunes fall concert series with Nashville's Great Peacock on Sunday, Oct. 21, with an opening performance by indie singer and songwriter Maddie Medley. Buy tickets here. Children 4 and younger are free. Gates open at 1 p.m. Seating is first-come, first-served. Lawn chairs and blankets are welcomed. No pets or outside alcohol is allowed. A shuttle service will be available to overflow parking lots.
Food trucks will be onsite.
Family entertainment includes Babypalooza's Magazine kids zone.
Alabama Shakespeare
The Alabama Shakespeare Festival is beginning its 2018-19 season. Artistic director Rick Dildine is introducing a diverse collection of 14 titles. "Every Brilliant Thing" by Duncan Macmillan with Johnny Donahoe will kick off the season through Oct. 20. The feature examines the stigma of depression, the lengths we go to for those we love and how a seemingly simple list can take on a life of its own. Starring in the show is ASF MFA graduate David Lee Nelson, directed by Dildine.
For tickets, click here.
To learn more about the production, visit the website.