Business leaders from across Alabama are participating in an international conference in Tokyo that aims to broaden economic and cultural ties between seven Southeastern states and Japan.
The 41st annual joint meeting of the Southeast U.S.-Japan and the Japan-Southeast associations, known as SEUS Japan 41, is taking place in the Japanese capital. The conference began Friday.
Greg Canfield, secretary of the Alabama Department of Commerce, is heading the Alabama delegation, which includes company leaders, economic development specialists, mayors, workforce training officials and others.
"This conference brings together a great group of top business and government officials from both sides. We always find it an excellent venue to share what is going on in Alabama as a place to invest and do business," Canfield said.
"Japanese investment has a large footprint in our state, and it continues to grow as shown by the plans of Mazda Toyota Manufacturing USA," he added. "We want to see that Japanese investment stays in Alabama and continues to grow."
Earlier this week, Canfield and Huntsville-area officials met with executives from Mazda and Toyota to discuss their plans for a $1.6 billion assembly plant with 4,000 workers in the North Alabama city.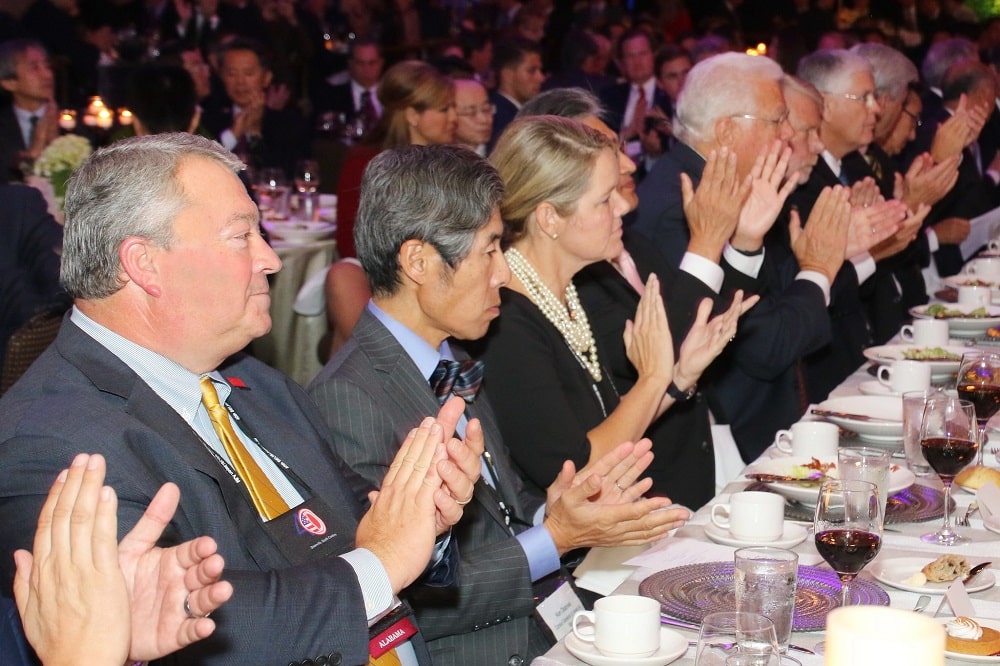 Renewing ties
The Alabama delegation at SEUS Japan 41 includes representatives from areas around the state where Japanese companies have operations. This includes the Huntsville area, Decatur, Auburn, Jasper, St. Clair County and Birmingham.
Alabama-based officials from Japanese companies such as Toyota, Daikin and Yorozu are also included in the delegation. AIDT, the Alabama Department of Labor and the University of Alabama's Center for Economic Development are represented as well.
Mark Jackson, Honorary Consul of Japan to Alabama, also is a part of the delegation.
Don Smith, executive director of the St. Clair County Economic Development Council, said a primary reason he's attending SEUS Japan 41 is to personally thank Masanobu Yoshizawa, president of Unipres, for the auto supplier's $40 million expansion at its facility in Steele.
"This investment will bring new jobs and opportunity to our region for decades," Smith said.
While in Japan, he'll also work to make new contacts and reinforce relationships in the Japanese automotive supply chain as the Toyota-Mazda partnership begins establishing its Alabama assembly plant.
"Japanese companies have a long history of succeeding in Alabama, and we would like to see this continue in our community," Smith said.
Meeting agenda
The theme of this year's joint meeting is "Success through Tradition, Innovation and Partnerships." Tokyo-based Marubeni Corp., a major integrated trading and investment business conglomerate, is the Japanese conference host.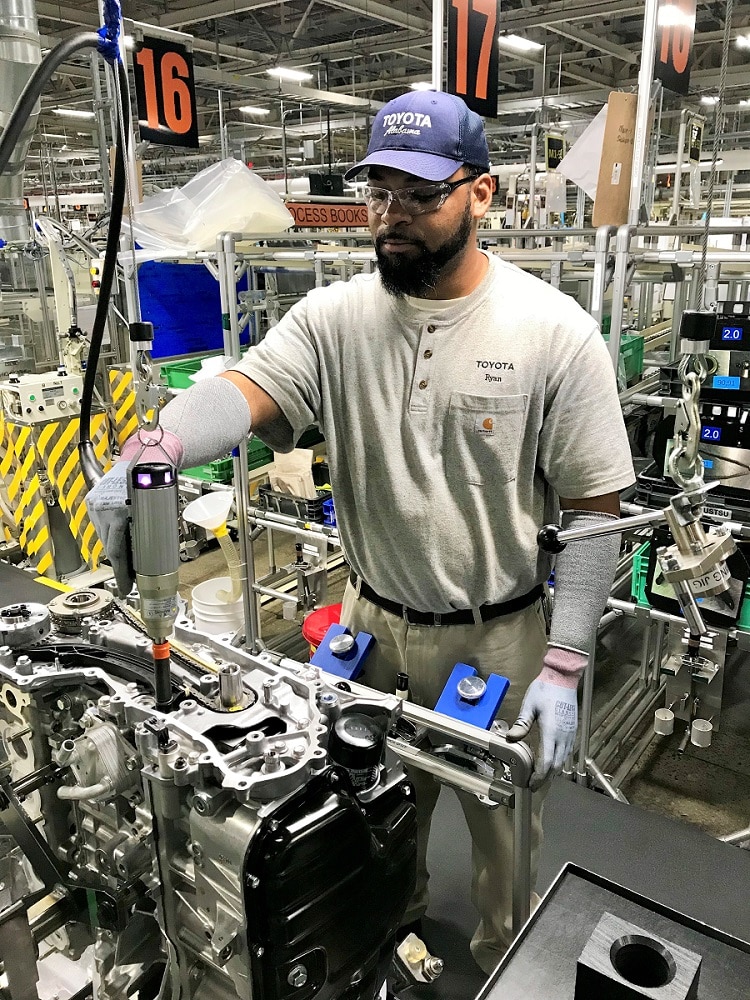 At SEUS Japan 41, the Alabama team can take advantage of numerous networking events. Plus, Alabama held a private reception prior to the conference on Thursday, with invitations sent to all Japanese companies based in Tokyo that have operations in the state.
The joint meeting began Friday with a delegates' breakfast and an opening ceremony. That was followed by remarks from state delegation leaders, including Canfield, and panel discussions on economic trends and investment opportunities.
Afternoon speakers included William Hagerty, U.S. ambassador to Japan, and Hiroyuki Ishige, chairman and CEO of the Japan External Trade Organization (JETRO).
Economic impact
Japanese companies function as a powerful engine of growth in Alabama, as well as the Southeastern region.
Since 1999, when Honda announced its plans for an auto assembly plant in Alabama, Japanese companies have invested $5.5 billion in projects across the state, creating 17,000 jobs, according to data from the Alabama Department of Commerce.
"The special relationship between the Southeastern states and Japan continues to flourish on many levels that benefit all of us," Canfield said. "These ties spark economic growth, create dynamic new opportunities and foster long-lasting friendships."
He welcomed a pledge made in September by the leaders of the U.S. and Japan to begin negotiations on a trade agreement to expand trade and investment between the two countries.
Today, Alabama is home to around 70 Japanese manufacturing operations, including a heavy automotive presence with Honda's assembly plant in Lincoln and Toyota's engine plant in Huntsville, as well as their extensive network of suppliers and support businesses. The arrival of Mazda Toyota Manufacturing USA is expected to expand that presence.
Japan's non-automotive companies also have a significant presence in Alabama.
Among them are dietary supplement manufacturer Pharmavite, a subsidiary of Japan's Otsuka Pharmaceutical Co., as well as Nippon Steel, Dai-ichi Life Insurance Co., and Daikin and Toray, which make carbon fibers and fluorofibers.
Besides Alabama, the states represented at the conference are Tennessee, Georgia, North Carolina, South Carolina, Mississippi and Florida.
This story originally appeared on the Alabama Department of Commerce's Made in Alabama website.