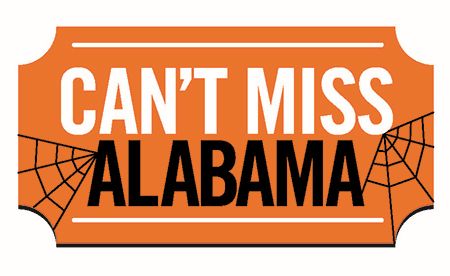 Pink out Halloween and Magic City Classic entertainment across the state.
Magic City Classic
The Alabama State University Hornets and the Alabama A&M University Bulldogs rivalry game will kick off at 2:30 p.m. Saturday, Oct. 27 at historic Legion Field. The Magic City Classic (MCC) will feature Don Cheadle, Gucci Mane, 8Ball and MJG, Faith Evans and Funny Maine. The game is preceded by the MCC parade in downtown Birmingham at 8 a.m. Follow this link for tickets. For more information, visit www.magiccityclassic.com/. Click here for the complete list of Magic City Classic events.
Magic City Fashion Week Season II
Spruce up your wardrobe at the Magic City Fashion Week Season II (MCFW) with fashion, beauty and educational ideas. MCFW will feature three emerging designers: Carlos Antoine, Kerstin Marie and Calechie. Kenya B, the 2017 MCFW emerging designer winner will present her 2018 collection. Daniel Grier's fashion brand, Splashed by DKG, is celebrating five years in business with an anniversary collection. Love and Osker by Derek De Andre makes its return to the runway after seven years. See all of this and more Oct. 24-28 at the Tuxedo Ball Room in Birmingham from 7-9 p.m. For the details go here.
Maze Featuring Frankie Beverly in concert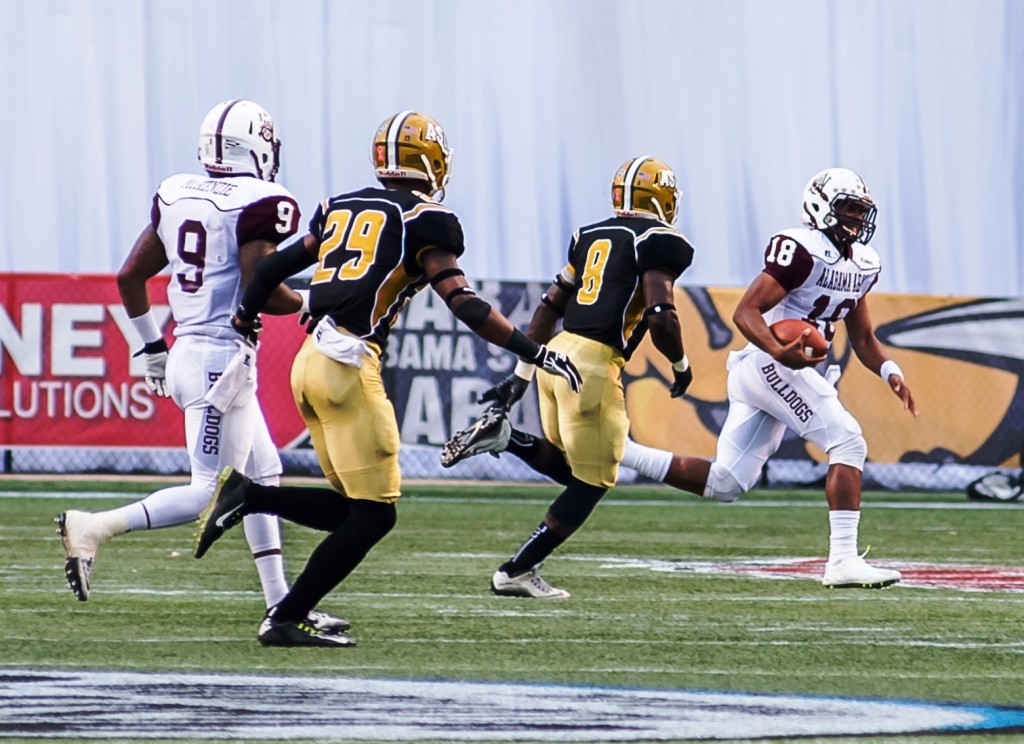 A longtime favorite of the Magic City Classic, Maze featuring Frankie Beverly, will be live in concert Friday, Oct. 26 at the Boutwell Auditorium in Birmingham. Maze featuring Frankie Beverly's debut album was released in 1977 with hit singles "Happy Feelin's," "While I'm Alone" and "Lady of Magic." Click for tickets.
Brian McKnight live in concert
Enjoy a soul-stirring performance by Brian McKnight at the Alys Stephens Center Friday, Oct. 26. The singer, songwriter, producer, actor and multi-instrumentalist has been nominated for several Grammy Awards. Some of his greatest songs are "Back at One" and "The Only One for Me." Ticket prices are $87, $77 and $67. Learn more at www.alysstephens.org.
Warehouse 31
Have a great night of fun at Warehouse 31 in Pelham. Rigamortis and the 3-D Experience attractions are back. Other activities include movies and carnival games at the Monsters Midway. To learn more and for ticket information, click here. These shows are not recommended for people who are pregnant, with heart problems or anyone who suffers from claustrophobia or anxiety. Warehouse 31 is rated PG-13 for intensity and graphic scenes. The venue is at 3050 Lee St. in Pelham.
Sloss Fright Furnace
A night at Sloss Fright Furnace will be one to be remembered with the Marathon of Horror, Furnace Tour, Outbreak 2, Stages of Death and more. The event will offer food, games and trails. Contact Sloss Furnace for questions. Click for the complete schedule and ticket information. Sloss Furnace is on First Avenue North in Birmingham.
Boo at the Zoo
What would Halloween be like without Boo at the Zoo? Themed rides, carnival games, inflatables, train rides and other festivities will entertain the entire family through Halloween. The zoo will close early at 4 p.m. every night of Boo at the Zoo through Wednesday, Oct. 31 and will reopen at 5 p.m. at the Birmingham Zoo.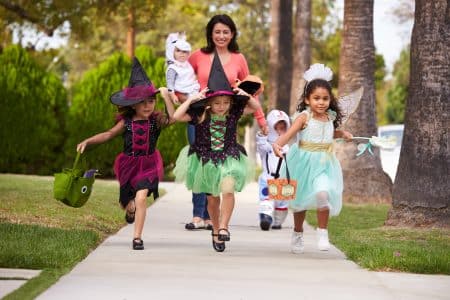 Ghost Walk Tour
Tour some of the spookiest places in Birmingham on the Ghost Walk Tour. Choose from a variety of tours: hotels, churches, theaters and other scary parts of the city. You will be intrigued by the interesting tales and tidbits on the tours. For more information, call 205-440-2720 or email [email protected].
Scarecrow Trail
Pleasant days are destined to bring you out to Albertville's Scarecrow Trail underway through Friday, Nov. 2. The entire family will enjoy the festive atmosphere. Admission is $5. Contact Kathy Gore for more information or email [email protected]. Stay current through Facebook and Twitter.
Spookapalooza Weekend
Put on your Halloween costume for an evening of games, storytelling, trick or treating, pumpkin-carving contests and other family fun at Spookapalooza. The free event is at DeSoto State Park in Fort Payne Oct. 26-27. Email for details or call 256-997-5025.
Alabama Wildlife Owl-o-Ween
Halloween fun is everywhere and that includes spectacular games, crafts, storytelling, treats and fun at Owl-o-ween in Pelham on Saturday, Oct. 27 from 11 a.m. to 2 p.m. The Bird of Prey show will feature live owls from noon to 1:15 p.m. The Alabama Wildlife Center is a nonprofit organization and donations are tax-deductible.
Alabama Splash Adventure Fall Festival
The Alabama Splash Adventure Fall Festival is every weekend in October from noon to 6 p.m. A day of family fun includes access to more than 15 amusement park rides, which includes hay rides, a corn maze, pumpkin art and a spider safari. A different event will be featured each weekend with free unlimited Pepsi and free parking.  The Halloween High Dive Show will be Oct. 27-28, with 75-foot dives. Season passes for 2018 and 2019 are valid for entry. Tickets can be purchased at the front gate or online at www.alabamasplash.com. The water park is closed during the festival.
BooLu's
Grab the family for an evening of Halloween fun in Gulf Shores at the Spooktacular BooLu's and Trunk or Treat Saturday, Oct. 27 from 2-6 p.m. The festivities include pumpkin decorating, kid's crafts, an inflatable play area and live music. Businesses and nonprofit organizations will give treats at Trunk or Treat. The costume contest (by age) will take place 2-5 p.m. with a prize given to the winner. Registration for Trunk or Treat is here. The venue is under the Highway 59 Bridge next to Homeport Marina. For more information, call 251-967-LULU (5858) or visit www.lulubuffett.com.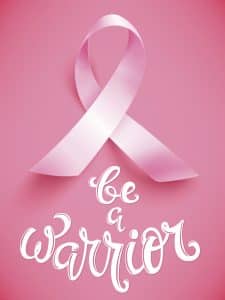 Phantom of the Opera
The Phantom of the Opera is back by popular demand Sunday, Oct. 28 from 2-4 p.m. at Birmingham's Alabama Theatre. The doors open at 1 p.m. The 1925 classic silent film is about a mad, disfigured composer who seeks love with a lovely young opera singer. Tickets are available through Ticketmaster.com. Learn more at www.alabamatheatre.com.
Pink Ribbon Project
More than a dozen Birmingham fire stations are participating in the Pink Ribbon Project T-shirt campaign during October to support breast cancer research in Alabama. The T-shirts cost $15-$20. Proceeds from shirt sales will help the Breast Cancer Research Foundation of Alabama secure national grants for the UAB Comprehensive Cancer Center. Contact [email protected] for a participating fire station.
Cahaba Brewing Company Goes Pink
During Breast Cancer Awareness Month at Cahaba Brewing Company, order the Tart Cherry and Hibiscus Berliner Weisse or a Cahaba Brewing T-shirt and a percentage of the proceeds will go to the Breast Cancer Research Foundation of Alabama. The beer has been brewed especially for the month of October. Visit www.cahababrewing.com for more information.