The Conference USA-leading UAB Blazers are on the road this week, but their home field will not sit idle. Far from it.
Tens of thousands of fans will be inside Legion Field and tens of thousands more outside the stadium for the 77th McDonald's Magic City Classic presented by Coca-Cola.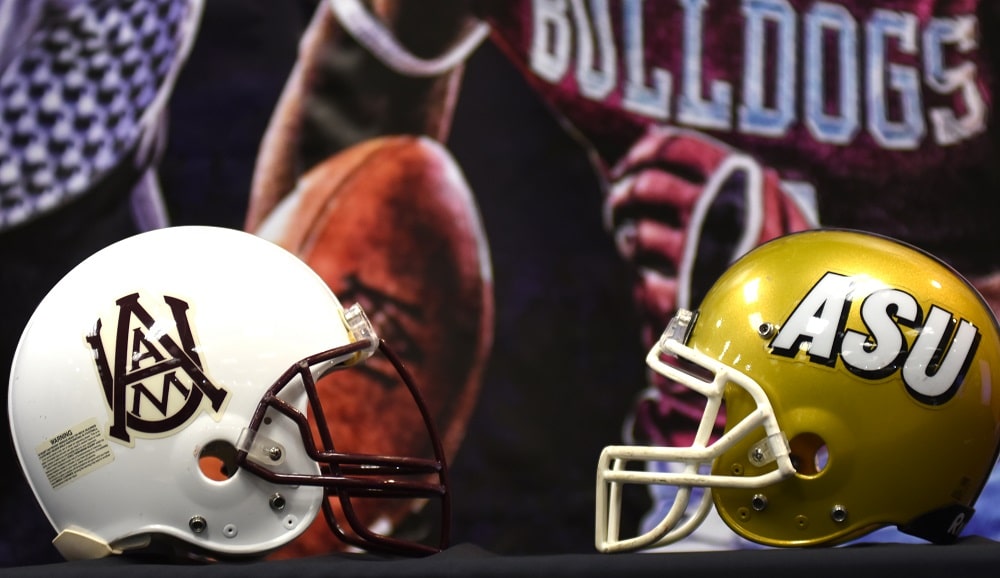 A football game will kick off at 2:30 p.m. that pits Alabama A&M (3-4, 2-2 in the Southwestern Athletic Conference) against Alabama State (2-4, 1-1 SWAC). But as Birmingham Mayor Randall Woodfin said, this is much more than a game.
"The spirit of competition, the celebration of historically black colleges and universities, the music, the food, the parties – the experience of the Magic City Classic is the fabric of our entire city," Woodfin said at a Wednesday news conference. "This event brings $22 million of revenue into our city, with each of our schools (ASU and A&M) receiving $212,500 each year."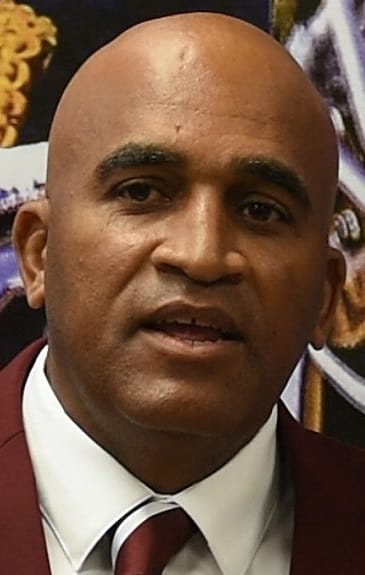 John Sherman, CEO of Birmingham's Coca-Cola United, echoed Woodfin's assessment of the importance of the Classic. He noted the footprint of Coca-Cola United, which spans the Southeast.
"What I can tell you without hesitation is there is no event that is more important to Coke United than the Magic City Classic; not one," he said, announcing that Coca-Cola has extended its sponsorship of the event for another four years.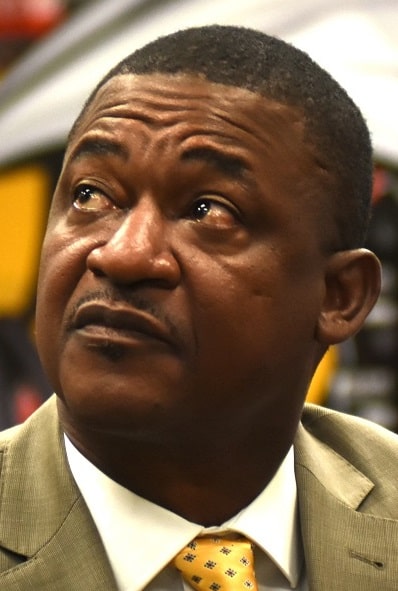 Donald Hill-Eley recalled being told as ASU's interim coach last year that he needed to win the Magic City Classic. As the head coach this year, he's still getting those instructions.
"I said, 'I must be interim again,'" he said, laughing.
Connell Maynor is the head coach at Alabama A&M, at least partly because his predecessor lost the 2017 Classic.
"I've heard about Magic City Classic from Day 1," he said. "'Coach, you've got to win the Classic.' I told them I've got some other games I want to win, too. But it's a big event and it's finally here."
While ASU and A&M are keeping UAB's seat warm at Legion Field, the Blazers want to continue their hot run in Year 2 of "The Return" to college football. Coach Bill Clark's squad is 6-1 overall and 4-0 in Conference USA's West Division. No team in the league has a better record.
This week, the Blazers go on the road to face the 0-7 Miners of Texas-El Paso. Clark is cautious not to let his guard down.
"This sounds like coach talk, but their last two games, when I get to see them against North Texas, they led throughout a lot of the game," he said. "And (in) the La. Tech game, they were inside the 10 at the end of the game with a chance to tie it up or maybe go for 2 and the win.
"There's not a lot separating any of us in this league."
In other action:
Jacksonville State at Murray State: Talk about a bad day at the office. Southeast Missouri last week intercepted three passes, forced two fumbles and ran back a blocked field goal attempt for a touchdown to stun the Gamecocks 37-14. The loss snapped JSU's 36-game Ohio Valley Conference win streak and was their first loss in league play since Nov. 16, 2013, at Eastern Illinois. They'll look to start a new streak at 2 p.m. in Nashville.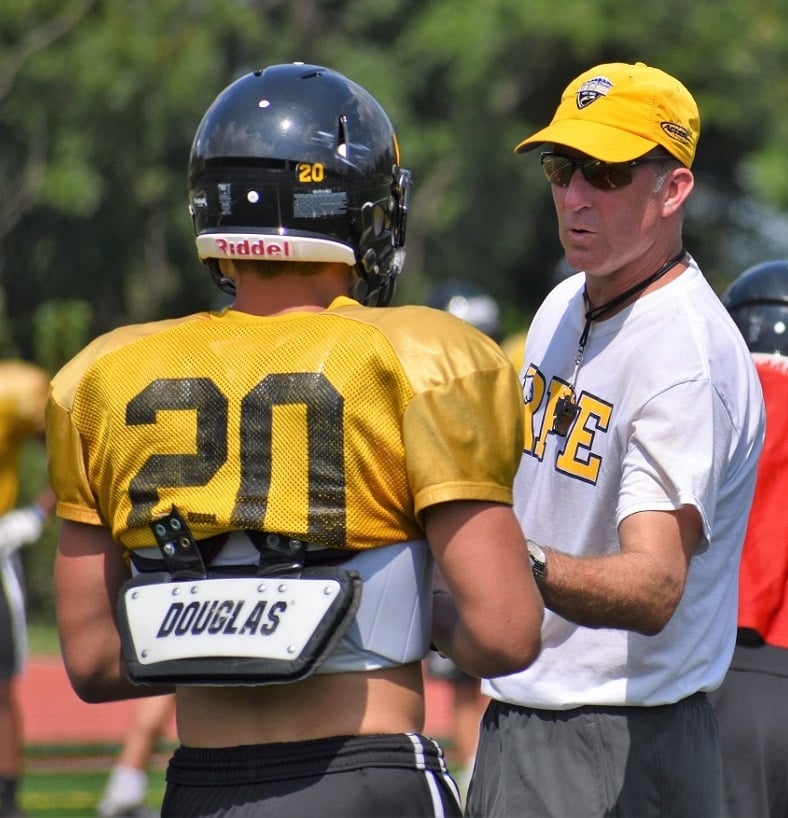 Greensboro at Huntingdon: At 1-5, the Hawks have been grounded nearly all season. They'll try to take off again at 1 p.m. on Saturday.
Miles at Clark Atlanta: The Golden Bears (2-6) saw their two-game win streak snapped last week. They'll be in the ATL at 1 p.m. Central seeking Win No. 3 against the 2-6 Panthers.
Tuskegee at Central State: The Golden Tigers (5-3) lead the West Division of the Southern Intercollegiate Athletic Conference. A win at noon would be a big step toward securing the division crown and a spot in the conference championship game.
Birmingham-Southern at Berry: A 47-35 homecoming win over Austin made the Panthers' record 5-2. The aim is to keep the good times rolling at 2 p.m.
Florida Tech at West Alabama: West Georgia slipped by the Tigers by two points last week to drop them to 2-3 in the Gulf South Conference. A homecoming game at 4 p.m. could be just what the doctor ordered. But it won't be easy with the Panthers coming in at 6-2.
HIGH SCHOOLS
Class 7A: Very few games in Region 3 are not battles between heavyweights. Hewitt-Trussville at Thompson more than meets that description. The Huskies, No. 5 in the latest Alabama Sports Writers Association ranking, head to Alabaster to face the No. 2 Warriors. This will settle the region crown.
Class 6A: No. 3 Saraland travels to Mattie T. Blount in a game that will affect the playoffs.
Class 5A: No. 2 Etowah hosts Boaz with the region title in the balance.
Class 4A: No. 2 Hokes Bluff entertains No. 3 Jacksonville with the winner claiming the region.
Class 3A: No. 5 Piedmont welcomes Walter Wellborn.
Class 2A: No. 4 Cottage Hill Christian heads to Southern Choctaw with the region title at stake.
Class 1A: Billingsley hosts No. 1 Lanett to decide the region.
AISA: Lowndes Academy at Wilcox Academy (tonight).