To be a surgeon, you have to have confidence.
"I tend to be grandiose in my thinking," said Jayme Locke, M.D., MPH, director of the University of Alabama at Birmingham's Incompatible Kidney Transplant Program and vice chair for Health Services Research in the Department of Surgery. "Dream big or go home."
When you have helped start a pioneering transplant program, been featured on national television, changed laws in two countries and given hundreds of people — on two continents – a second chance at life, you have probably earned the right to believe, as Locke does, that "anything is possible with enough hard work and determination."
But success and satisfaction are not the same thing. (See any NFL superstar's contract talks.) So why does Locke say "I don't feel like I come to work" and "I genuinely love what I do"? She shared the answer to that question, and her advice on career success, at a Sparkman Center for Global Health seminar. Thanks in part to the Sparkman Center Fellows program, Locke had the opportunity this year to extend a collaboration with transplant surgeon Elmi Muller at the University of Cape Town in South Africa.
Opportunities abound for everyone, in every job category – starting with the chance to learn from leaders in their field. With Locke's seminar as inspiration and road map, here is a guide to finding your passion.
Define what success means to you.
"I always knew I wanted to be a doctor," Locke said.
But it was as an undergraduate volunteering in a pediatric cancer ward that Locke cemented her definition of career success. She became friends with a 7-year-old boy who was waiting for a bone-marrow transplant.
"He was there for his second bone-marrow transplant, and he was the first friend and patient I ever watched die," Locke recalled. The boy's mother gave Locke a card that included these words from Ralph Waldo Emerson: "… to leave the world a bit better, whether by a healthy child, a garden patch or a redeemed social condition; to know even one life has breathed easier because you have lived. This is to have succeeded."
"Those words really shaped how I would fundamentally define success," Locke said.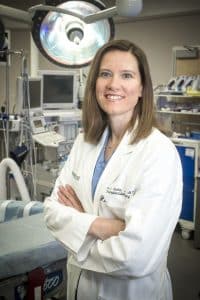 There are many career development guides that give a road map for launching a career development plan. You can also find self-assessment quizzes to identify careers that align with your natural interests.
Opportunity is the prerequisite to success.
Locke said she has been "extraordinarily blessed" to have had a range of professional mentors. Her pathophysiology teacher opened her eyes to the intricate anatomy of the kidney, "which is the coolest organ by far in the human body," Locke said.
At Johns Hopkins University, where she trained, Locke met surgeon Robert Montgomery, who was one of the first in the United States to perform kidney transplants across blood group and tissue barriers. She learned how to do the surgeries and how to organize a pioneering program and advocate for change through the political system. Mentors can share the tips that help achieve world-class expertise. Pointing at a picture of herself with fellow UAB transplant surgeons Mark Deierhoi and Carlton Young, Locke said, "The number of ninja tricks these guys have taught me is just incredible."
Find mentors in your field of interest and learn from them. Locate training resources in your community or online that can help you break into your ideal field. UAB has many programs in fields such as graduate data science and health care simulation or the bachelor's degree in digital forensics.
Keep everything in perspective
When Locke arrived at UAB in 2012 with the charge of launching an incompatible-donor-paired exchange kidney program, she was both excited and overwhelmed.
"I remember feeling the absolute weight of the world on my shoulders and thought, 'How am I going to do this?'" she said. "You've got to prove to yourself that you can."
Everyone experiences stress in dealing with unfamiliar situations or responsibility. But it is possible to train yourself to think and respond positively. UAB's Office of Learning and Development, for example, offers courses on dealing with change, running effective meetings, and setting measurable and attainable goals. Find courses like these that can help you.
Surround yourself with smart people 
Determination can take you far, but it's important to remember that "nothing built that was ever worth anything was built by one person," Locke said. "You need to have a team working with you."
Employees who are already in leadership roles can access online learning resources, training for themselves and workshops for developing their teams.
No matter the employment category, you can learn emotional skills such as developing positive relationships at work, effective listening skills and emotional intelligence, and hone new technical skills in everything from grant accounting and coding to stress management. More than 5,000 courses are accessible at any time through LinkedIn Learning, including Learning Path courses on becoming a digital marketer, bookkeeper, project manager or web developer.
Remember your purpose
The "really big highs" of success are great but temporary, Locke cautioned.
"It won't always be that way," she said. "There will be days when every experiment you do fails and every analysis gets scooped. But that's not the reason I get up every day. The reason I get up is to help others."
That involves her patients, but also includes students and junior colleagues, Locke said.
"No matter where you are in your career, you can be a mentor to someone."
Look out for what's next. 
"There is always the next thing out there," Locke said.
Kidney failure is a problem around the world. That is particularly true in countries like South Africa, where 25 percent of the population is infected with HIV, which puts them at high risk for kidney failure.
Looking to share her experiences, and learn from South African peers, Locke met Muller at the University of Cape Town. Patients with HIV rarely got kidney dialysis treatment or transplants. But organs from deceased donors with HIV often went unused because they cannot be transplanted into people who don't have HIV.
Muller was the first surgeon in the world to do HIV-positive to HIV-positive transplants. Locke, who had a long-standing interest in this issue, performed the Deep South's first HIV-positive transplant in 2016, using insight she learned from Muller. Meanwhile, in South Africa, Locke shared with Muller her experience in establishing a living kidney donor program, and he was interested in starting a similar program in Cape Town.
Do you have ideas on how to make a major change in your community? Share them. Engage with others at your place of employment, at a place of worship or a nonprofit in your community. You never know where one idea can ultimately lead, and the positive impact it can have on the world.