For director David McMahon, his production of "Tartuffe," which opens Friday at Birmingham's Virginia Samford Theatre, has been a long time coming.
We're talking a few decades, from when he first performed a scene from Moliere's classic 17th-century comedy while an undergrad at Birmingham-Southern College.
"I did a scene from the play in the brilliant Alan Litsey's acting class," he says. "Alan always encouraged us to make material our own, and my scene partner, Marlee Davis, and I set it in the South. I was shocked at how well it worked. So I've been loosely kicking around the idea for more years than I care to admit."
McMahon went on to graduate school at the University of California-San Diego, appeared at theaters such as Actors Theatre of Louisville and the La Jolla Playhouse, and then turned to a career in film, directing the documentaries "Bayou Blue" and "Skanks" (the latter is a behind-the-scenes look at a Birmingham theater production and is screening at festivals all over the country).
After directing "The Taming of the Shrew" last year at the Virginia Samford Theatre, McMahon, who lives in New York, set his sights on "Tartuffe."
"It felt very timely, in light of the Doug Jones/Roy Moore election last year," McMahon says. "I was only interested in doing it if I could set it in Alabama in 2017."
That was easier said than done. Adaptations of "Tartuffe" already existed, but none of the authors would let him change the setting, so McMahon began searching for his own adaptor.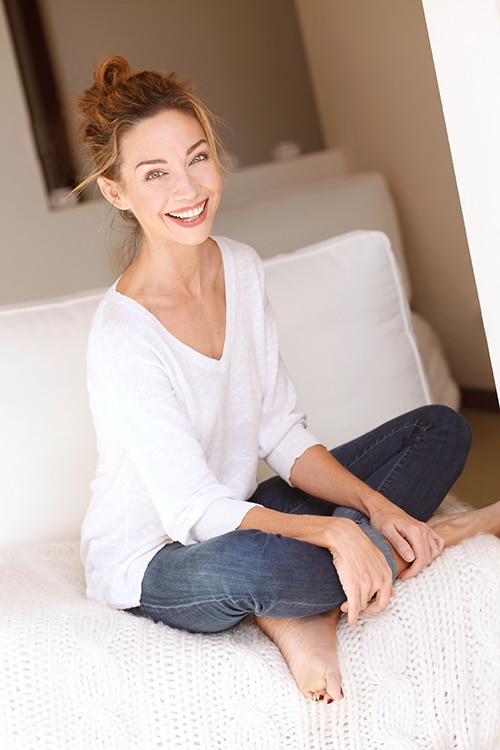 And here is where a "small world" story begins. One of McMahon's best friends in New York (via Actors Theatre) is Emily Donahoe. She had a friend from her days at Vassar College who was fluent in French and up to the adapting task. That friend was Kate Orsini who, like McMahon, had gotten an early start at Birmingham's Town & Gown and Summerfest theaters. McMahon and Orsini actually worked together briefly, and now, thanks to Donahoe, they're working together again.
"Both Emily and I knew she was whip smart, fluent in French and a great writer," McMahon says. "I also suspected she'd have an affinity for my idea, and she did."
Orsini – a screenwriter and actor whose credits include "Bones," "The Bold and the Beautiful" and "Nashville" – grew up in Talladega and graduated from Vassar with a double major in theater and French literature.
"Adapting a work allows you to bring your own colors in and to shape it in the way that you think makes the material sing," Orsini says. "I translated from the original, slowly, word for word, which was a humbling experience, and then I just completely went off the reservation for the adaptation portion. It was like getting out of jail."
Orsini's "freedom" led to a "Tartuffe" set in south Alabama, where a middle-aged Orgon is duped into signing his house over to and giving his daughter's hand in marriage to the devious Tartuffe.
"What Kate did exceeded my expectations, and I would be surprised if it isn't done all over the South," McMahon says. "It's a generous translation and adaptation, written from a Christian perspective, about religious hypocrisy. I love it."
"Tartuffe" stars a bunch of Birmingham theater favorites – Kelsey Crawford, Nick Crawford, Chuck Duck, Saxon Murrell, David Seale and Flanner Whaley, among them – but it does take a theater classic and set it on its ear, something McMahon knows may not sit well with some theater purists.
"It's a little risky, but it's still completely 'Tartuffe,'" he says. "I would hope that people come to it with an open mind and see how timeless the play actually is. It was written almost 400 years ago, and it is still so, so apt. Kate's translation and adaptation does a bang-up job illustrating that fact."
Orsini hopes it might have the same effect a production of "The Misanthrope" at the Alabama Shakespeare Festival had on her in the 1990s.
"I went with my high school, and that's where I realized that the mark of an excellent text was that it could survive adaptation," she says. "I'm hoping this is received in a similar way and that the change of period and venue only highlights its still-timely themes."
"Tartuffe" satirizes religious hypocrisy and not religion itself, Orsini emphasizes.
"In this adaptation, I wanted to keep it very clear that it's not faith, in general, that's getting mocked," she says. "Rather, it's faith as manipulation and, more importantly, the manipulators themselves whom we aim to skewer."
"Tartuffe" runs at the Virginia Samford Theatre's Martha Moore Sykes Studio Theatre through Nov. 11. Tickets are $25 general admission and $15 for students. The theater is at 1116 26th St. S. in Birmingham.